Today I'd like to discuss the perplexing question of why God created us. By understanding this question, we might gain a clearer picture of our purpose as human beings. From a biblical perspective, there are two primary reasons for our creation. First, to populate and rule over the Earth. And second, to be in a relationship with God.
Rule Over Creation
God created us to rule over the Earth, including plants, insects, birds, fish, reptiles, and animals. This is the high-altitude view of creation. God planted people in cities, towns, and the countryside to work the land, raise animals, and interact with each other.
So God created mankind in his own image, in the image of God he created them; male and female he created them. God blessed them and said to them, "Be fruitful and increase in number; fill the Earth and subdue it. Rule over the fish in the sea and the birds in the sky and over every living creature that moves on the ground. Genesis 1:27-28
Relationship With God
The second reason why God created us was for relationship. This is the low-altitude view of creation, looking down at Adam and Eve as they found their voices and learned to speak directly to God in the Garden of Eden.
Then the Lord God formed a man from the dust of the ground and breathed into his nostrils the breath of life, and the man became a living soul. Genesis 2:7
God breathed life into Adam, giving him a living soul (consciousness) in which to perceive his creator. God gave Adam and Eve the tools for intimate relationships – emotions to feel and free will to choose. Of all creation, they were the only creatures on Earth who could experience the presence of God.
A Puzzling Question Answered
These two reasons for creation in Genesis answer a puzzling question. When Adam and Eve left Eden, cities were already populated. How is this possible if they were God's first creation? The answer is explained above – there were two parallel creations – one to populate the Earth and the other to create a relationship with God. The people already dwelling in cities when Adam and Eve left Eden did not know God.
Why God Created Us
Why God created us is a perplexing mystery. He fashioned vast galaxies spanning 14 billion light years across. Then, deep within this extraordinary cosmos, He populated one tiny planet with life. Over a span of five billion years, He filled the Earth with trillions of living things, from microscopic bacteria to soaring sequoia trees, tiny insects to huge elephants. Finally, near the end of this creation cycle, God made Adam and Eve, endowing them with consciousness – the ability to perceive Him.
Why did God give Adam and Eve "a living soul", or consciousness? Animals and birds get along fine without a sense of self and knowledge of the divine. In many ways, they get along better than humans. Animals and plants are not the ones putting the earth in jeopardy of destruction. Human greed and extravagance are the culprits.
Phase One Humans
But as harmonious as the birds and animals are, they lack the ability to communicate with God – as far as we can tell. They live by instinct, not choice, and lack a soul and free will. Similarly, when God created humans to populate the earth (Phase One – to rule over creation) they had free will but lacked connection with God. It's as if they had half a soul, able to perceive and choose, but unable to make right decisions for the higher good.
The Lord saw how great the wickedness of the human race had become on the earth, and that every inclination of the thoughts of the human heart was only evil all the time. Genesis 6:5
God was clearly not in relationship with these men and women. He quickly regretted creating them and planned for their destruction.
The Lord regretted that he had made human beings on the earth, and his heart was deeply troubled. So the Lord said, "I will wipe from the face of the earth the human race I have created—and with them the animals, the birds and the creatures that move along the ground—for I regret that I have made them." Genesis 6:6-7
Phase Two Humans
However, Phase Two of God's creation was a different story. God created Adam and Eve in the Garden of Eden, and they did know God. They spoke to Him, and He spoke to them. God created them with the ability to communicate with Him. Therefore, God created two types of humans, those with incomplete consciousness (unable to recognize God) and those with complete consciousness (able to perceive God). It didn't take long for God to remove the former. And after their destruction, it fell to Noah and his family to repopulate the Earth, this time with humans who had the ability to perceive God.
It's All About Relationship
So it seems clear that God created us for the purpose of relationship. But if that's true, how are we supposed to communicate with Him? The Bible says that God spoke to Adam and Eve in the Garden, spoke with Noah, and spoke again with Moses. But God doesn't speak to us today the way He spoke to them. If we asked, "God, can you hear me?" chances are good that two things will happen. First, He will hear us. But second, we won't hear Him the way our ancestors did. Certainly not in a deep baritone voice responding, "Yes, my child, I can."
Why is that? We're dealing with a communication gap of universal proportions. God is an all-powerful, immortal, universe-creating supreme being. How is He supposed to hold a conversation with one of his lowly creations? It's like a human (the creator) baking a cake (the creation) and then trying to hold a conversation with it. Or if the cake feels like a stretch, imagine a human trying to talk with a grasshopper. Either way, the gap is too great. So what possible form of communication could God use to bridge the gap between his existence and ours?
Challenges of Communicating with God
Remember when Moses first encountered God in the desert?
Moreover, he said, I am the God of thy father, the God of Abraham, the God of Isaac, and the God of Jacob. And Moses hid his face; for he was afraid to look upon God. Exodus 3:6
Moses could not look directly at God, for God's holy righteousness was a blinding light that would kill any mortal. That's the communication gap. Given this situation, how can a holy, pure, immortal being have a relationship with the equivalent of a grasshopper? That miraculous process is spelled out in the Bible and is essential for us to understand.
Rules Facilitate Communication
After giving Adam and Eve the ability to perceive, God provided them with a rule to guide their behavior.
And the Lord God commanded the man, "You are free to eat from any tree in the garden; but you must not eat from the tree of the knowledge of good and evil, for when you eat from it you will certainly die." Genesis 2:16-17
God did not give this rule to any other creature. In contrast, He gave animals instincts to guide their behavior in the wild. But God established a rule for Adam and Eve, similar to the way parents teach their children how to live in the world – by recognizing right from wrong. God knew free will would inevitably lead humans to disobey – life has too many Earthly temptations, and we are curious and rebellious by nature. So He imposed a rule on Adam and Eve to establish boundaries and to help them understand their need for Him.
Obedience Builds Relationship
This one rule laid the foundation for Adam and Eve's ability to communicate with God. Doing right, despite the urge to the contrary, created a seed of righteousness in them. This seed opened a channel of communication with God. As long as Adam and Eve obeyed God, they shared in His righteousness, and that righteousness enabled them to communicate with Him.
It's like parents setting rules for their teenager. If the teen abides by the rules (be home by 11:00 pm, do your homework, clean your room), then there is a basis for relationship with his or her parents. And the parents, in turn, will be patient with the teen, knowing their challenges.
Problems At Home
However, despite this direct communication link to God, it didn't take long for Adam and Eve's sinful urges to overtake their desire for good. The devil soon tempted them to disobey God by breaking the one rule that God established. And once they succumbed, their link to God's righteousness was severed and communication ceased. Furthermore, since Adam and Eve now had the knowledge of good and evil, they lost the priviledge of immortality. For only the righteous (God-like) can live forever. As a result, God could no longer give them access to the Tree of Life – they had to leave the garden.
Life Outside of Eden
Humanity now found itself expelled from paradise on Earth (Eden), facing unending hardship, pain, and death (mortality). While this seems like a bleek development, hope was far from lost. The story of God's creation is like a great novel, with twists and turns, defeats and victories. As humanity entered this difficult phase of development, God's will still directed their path. Why God created us had not changed – He still wanted a lasting relationship with us. The Bible spells out God's next steps in this process.
God made a series of covenants over time with Noah, Abraham, and Moses. First, God promised Noah that He would never destroy His creation again, no matter how corrupt it became. Then God chose Abraham to become the father of a great nation that would know God and whom God would love and protect. Next, God selected Moses to lead the Hebrews out of slavery in Egypt and bring them to the promise land where they could dwell in peace with God.
Trust Builds Relationship
God nurtured a relationship with these three men by calling on them to trust Him. For the only way to build relationship with God is to obey, which requires trust. A good example is when Abraham obeyed God's command to sacrifice his son Isaac.
The angel of the Lord called to Abraham from heaven a second time and said, "I swear by myself, declares the Lord, that because you have done this and have not withheld your son, your only son, I will surely bless you and make your descendants as numerous as the stars in the sky and as the sand on the seashore. Your descendants will take possession of the cities of their enemies, and through your offspring all nations on earth will be blessed, because you have obeyed me. Genesis 22:15-18
I can imagine the devil whispering in Abraham's ear, "Don't listen to Him! This is crazy!" But Abraham trusted God and obeyed. And his obedience created a seed of righteousness that opened the channels of communication with God. This time God not only rewarded Abraham with relationship, but extended that offer to all of Abraham's descendents. Obedience and trust led to relationship with God.
The Ten Commandments
After establishing these covenants, God gave His people the Ten Commandments, declaring the following ground rules:
Rule 1: I am righteous (God always does the right thing).
Rule 2: Abide by these Commandments and you'll be righteous too. Then we can be in relationship.
Rule 3: If you love and honor me, I'll forgive you when you fall short.
This third rule was essential because humans are incapable of acting righteous all the time, no matter how hard we try. We may know the right thing to do, but our base instincts and selfishness cause us to make wrong choices. Without forgiveness, we would end up like the first city-dwellers, flooded into oblivion.
But it didn't take long for trouble to strike the Hebrews. First, there was the incident of the golden calf at Mount Sinai. Then there was the debacle at the Jordan River, when only two of the ten tribes of Israel agreed to enter the promise land. But no matter how bad they messed up, God always forgave His people.
However, God's righteousness required that He impose punishment for bad behavior. If you don't discipline your teenager for missing curfew they will just do it again. Unfortunately, over the centuries, these penalties would be devastating (i.e., forty years wandering in the desert, exile in Babylon, destruction of the Temple – twice).
A Better Way
There had to be a better way for humans to live in the world, a way that would end this cycle of sin, punishment, and forgiveness. And when the time was right, God provided that way.
Jesus answered, "I am the way and the truth and the life." John 14:6
The new covenant ushered in by Jesus, the Son of God, would allow God's people to once again attain righteousness despite their unrighteous nature. But this gift would come at a great cost to God. Just as Abraham showed his obedience to God by willingly sacrificing his son Issac, so God now showed His love to us by offering His own son to pay the penalty for our sins.
For God so loved the world that he gave his one and only Son, that whoever believes in him shall not perish but have eternal life. John 3:16
God gave us Jesus to restore our relationship with Him, opening the lines of communication between a righteous God and an unrighteous people. He gave His son as a living sacrifice to pay for our failings. Once the debt of our sins was paid on the cross, God could welcome us back into the family, this time for good.
Justification Through Faith
When we put our faith in Jesus, and acknowledge Him as the Messiah, God bestows Jesus' righteousness on us as a gift (justification through faith). Armed with Jesus' purity, we can finally have a complete relationship with God, providing us full access to His kingdom on Earth and immortality in Heaven.
In the past, we did our best to abide by the law, inevitably falling short. And God had no choice but to punish our transgressions as any parent must. To break this cycle of pain, God gave us Jesus, who took on our sin and paid the penalty of death in our stead. As a result, when we put our faith in Jesus, God overlooks our sin. In addition, He helps us rise above our selfish nature through the power of the Holy Spirit, enabling us to make better choices.
Why God created us is the same reason why we choose to become parents – to be in relationship with our children, to love and care for them, and to feel their love in return. We are made in the image of God. As different as we are from the Almightly, we have similarities, and craving for relationship is one of them.
Everyone can choose to be in a relationship with God. To claim that relationship, we must do two things. First, we must praise God, the Father and creator of the universe. And second, we must believe in Jesus, the son of God, who sacrificed Himself to restore our right relationship with the Father.
Loving God Is Your Choice
God will never force you into a relationship with Him. Remember, God allowed Adam and Eve to eat the apple. You are free to live independently of Him, guided by your own moral compass and self-reliance. And that is a choice billions of people make every day.
But understand that there are consequences to a life without God. First, you're on your own – literally. In times of trouble, you've got no one to pray to. You can seek help from people, but folks are fickle at best. Ultimately, without God you've got to fend for yourself. Second, life without God means you forfeit eternal life in Heaven. You may not believe in Heaven. But since you don't know for sure if Heaven is real or not, why not go with "it's real"? We're talking about eternity, which lasts for a long time.
The Benefits of Faith
Our choice to believe in God is the most important decision we will ever make, one that determines our quality of life on Earth and the fate of our ongoing existence. Living under God's guidance enables us to find joy in life independent of our circumstances. Furthermore, we can do good in the world (despite our selfishness) by surendering our will to God's, allowing Him to direct our thoughts, desires, and actions.
Having a relationship with God has many perks. Talk about having a friend in high places! In times of trouble it's good to know that the creator of the universe has got your back. Also, knowing God gives us a taste of Heaven on earth. Trusting God eases our anxieties and helps us make better choices, improving our quality of life. Finally, having God in our life gives us the greatest gift – immortality. We get to live with Him forever in Heaven.
Surely goodness and mercy shall follow me all the days of my life, and I shall dwell in the house of the Lord forever. Psalm 23:6
Conclusion
Our relationship with God began in the Garden, progressed through the wilderness, and resolved with Jesus, through whom we have regained right standing with the creator. I'm grateful that God provided a way for us to know Him. Life is not always easy, and many times its downright difficult. But knowing God makes the difficult times more manageable and the good times way more meaningful.
About Raleigh Acupuncture
We have served the Greater Raleigh area with superior acupuncture and Chinese medicine since 2005. When you call our office, you are greeted by Chinese medicine practitioners, and all of your questions are answered by us directly. If no one answers, that's because we are currently treating patients. For a faster response, text us at 919-815-8115. Our highest priority is to serve our patients with the most professional, effective, and compassionate care.
Meet The Practitioners (Video)
Learn about all the conditions we treat.
BOOK NOW to schedule an assignment online.
Focus Keyphrase: Why God Created Us
Photo by nappy: https://www.pexels.com/photo/photo-of-child-reading-holy-bible-935944/
Summary
Article Name
Why God Created Us - It's All About Relationship
Description
Why God created us - it's all about relationship. It's important for us to understand why we were created and the benefits of knowing God.
Author
Publisher Name
Raleigh Acupuncture Associates
Publisher Logo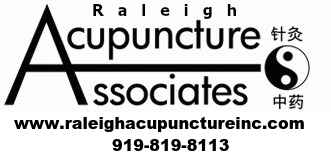 Summary
Article Name
Why God Created Us - It's All About Relationship
Description
Why God created us - it's all about relationship. It's important for us to understand why we were created and the benefits of knowing God.
Author
Publisher Name
Raleigh Acupuncture Associates
Publisher Logo