Many people struggle with stomach pain. The Western medical diagnoses just keep expanding. IBS, ulcers, GERD, reflux, bloating, gastritis, the list goes on and on. No matter the diagnosis, acupuncture heals stomach pain best.
How Acupuncture Heals Stomach Pain
Many of our patients come to acupuncture complaining about stomach discomfort and the fact their diet is so restricted. Too many foods give them trouble, and they have to limit their diet more and more over time. People say, "I can't eat wheat, gluten, soy, red meat, sugar and grain." With each passing month they become sensitive to additional foods.
The reason people develop food sensitivity is because their stomach function is weak. A weak stomach is unable to digest properly. Furthermore, a weak stomach cannot turn food into energy. Finally, a weak stomach develops allergies to foods, triggering pain and inflammation.
Acupuncture and Chinese medicine focus on strengthening the stomach, returning it to the state is was in before becoming weak. Specific acupuncture points send messages to the stomach, prompting the body to heal. This targeted healing is unique to acupuncture. Stomach points boost stomach function.
Feel The Difference For Yourself
Our patients suffering from stomach pain will often start feeling better after their first treatment. The messaging is immediate and clear. Over the course of their initial four treatments, patients will feel their stomach getting stronger. Then, depending on the level of disharmony, the next three to eight treatments are used to restore stomach function more completely. The goal is to have your stomach able to sustain itself, the way it functioned before the health condition developed in the first place.
IBS Versus Acid Reflux
Does acupuncture treat all stomach conditions the same? No, acupuncture treats different conditions in different ways. IBS, reflux, gastritis and bloating all have different symptoms. An acupuncture constipation treatment uses points than a bloating treatment. However, there is also overlap, because all of these conditions involve a weak digestive system.
For example, constipation and bloating treatments often share the acupuncture point ST36. That's because ST36 is a powerful point to boost stomach and digestive function. However, constipation will utilize ST25 as a primary point, while bloating often utilizes LV3 as a primary point. Each condition has variation that must be addressed in the acupuncture treatment.
This flexibility allows acupuncture to address overlapping conditions. We can successfully treat a patient suffering with constipation and bloating, or a patient presenting with diarrhea and reflux. Acupuncture strengthens the digestive system and restores balance to the stomach and it's activities. We can do that no matter what the presentation.
What To Expect
Patients will often start to feel better after the first treatment. However, we typically ask patients to receive four consecutive treatments before assessing change. After four treatments patients will know that healing is happening, know that changes are being made to their stomach function, know that they are healing. If there is no progress during these four initial treatments, we often will help the patient explore different options. More than 90% of the time, however, patients respond positively to acupuncture.
Next Steps
If you have stomach pain, come in for acupuncture. Treat this issue at it's root. Restore your health at a deep level. If you are already on the healing path, see if acupuncture can bring you to the next level of healing. It works beautifully in conjunction with other modes of healing. See if acupuncture is a good tool to add to your toolbox of health.
BOOK NOW to schedule an appointment online.
WATCH VIDEOS ABOUT SOME OF OUR STOMACH PAIN TREATMENTS:
IBS TREATMENT VIDEO
ACID REFLUX TREATMENT VIDEO
CONSTIPATION TREATMENT VIDEO
LEARN ABOUT ALL THE DIGESTIVE CONDITIONS WE TREAT.
Summary
Article Name
Acupuncture Heals Stomach Pain Best - Raleigh Acupuncture
Description
Acupuncture heals stomach pain best - Raleigh Acupuncture. IBS, reflux, constipation, diarrhea, GERD, stomach pain, bloating all relieved safely, naturally.
Author
Publisher Name
Raleigh Acupuncture Associates
Publisher Logo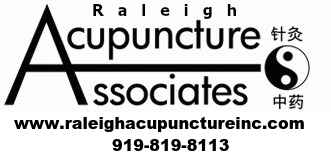 What our Clients are Saying
I've been coming to Raleigh Acupuncture for the last month and I have nothing but good things to say. They are so knowledgable about the whole body and care for the whole body. I have been taking acid reflux meds for years now every night. If I didn't take them I had so many problems (burning, hurting stomach, waking up from pain in the middle of the night, etc.). After just the first treatment I was only having to take meds every other day. After 4 treatments now, I take medicine maybe every 3-4 days. The acupuncture has made more of a difference than anything else, and I am so thankful to have found Raleigh Acupuncture.
Hannah H
Thanks Mark for helping me to get rid of my gastritis! With you help and dedication I'm feeling so much better. Recommended!
Vivian A
I developed severe abdominal pain following the stomach flu. Three rounds of antibiotics did not help. Neither did an elimination diet. Raleigh Acupuncture got rid of the pain in six treatments! Acupuncture is amazing. And so are they.
Alan J
I had a severe stomach flu six months ago with high fever for three days. Afterwards I had terrible constipation. I tried laxatives, but they only gave temporary relief. The pain was so bad that I started missing work. My wife's sister had been to Raleigh Acupuncture for migraines and was very satisfied, and she suggested I call to see if they treat constipation. Not only were they able to treat me, they totally cleared up my condition in just two weeks. I am 100% better!
Sander J
Fantastic results for my acid reflux! No more burning pain, and I can eat alot more foods. Great job Raleigh Acupuncture! I'm sending all my friends to you!
Hal V
I was diagnosed with GERD (acid reflux) 12 years ago and was put on medication at that time. The medication (Prilosec) eased my symptoms but I still always had some level of daily discomfort. I read an article about Chinese medicine being able to cure GERD and decided to explore my options. Raleigh Acupuncture had a good website and reviews so I booked an appointment. Their intake was very thorough and afterward they treated me with acupuncture and Chinese herbs. Within three treatments I was feeling much less symptoms of the GERD, less pain and burning. Within nine treatments my condition was completely resolved. It's been a year since my last treatment and the GERD has not reappeared. This should be mandatory for all patients suffering from acid reflux. It does not make any sense to take medications for your whole life when a condition can be cured in a month for less than $500.
Joseph P
My acid reflux meds stopped working about three months ago and someone suggested acupuncture so I gave it a try. I couldn't eat anything without having burning pain from my stomach up into my chest. What a relief from the acupuncture! They totally cured my reflux. I've been living with this, just managing it with medications, when all the while I could have cured it with this. Absolutely amazing! I love Raleigh Acupuncture!!
Jessica N
My IBS triggered diarrhea every day, all day long, but especially in the mornings.  It would be triggered by the foods I ate, stress at work, or nothing at all.  I was getting to the point where I was going to give up my job and try to find a job where I could work out of the house.  As a last resort I went to Raleigh Acupuncture.  I started seeing changes right away, less attacks in the morning, less triggers during the day.  Over the duration of my treatments it seemed like my intestines were getting stronger and less sensitive.  After about a month of treatment I was just having problems in the morning, going about three times.  After about another month I was having normal bowel movements just once in the morning.  As far as I can tell, my IBS is completely healed.
Ian M
I've lived with chronic constipation my whole life.  I averaged once every five days or so, and that was normal.  As a result, I always felt bottled up.  My brother convinced me to try acupuncture, as it helped him with his constipation.  The doctor gave me pills which he said were all natural and had been around for thousands of years.  He also did acupuncture.  After about half a dozen treatments I was going to the bathroom every other day.  It's been a year since my treatments ended and I'm still regular.  I feel great.
Paul S
I came down with an unbelievable case of diarrhea that lasted more than four weeks.  I was getting severely dehydrated and was exhausted.  My doctor said there was nothing wrong with me, that it was probably due to stress.  The only thing stressing me out was the diarrhea!  I was really starting to get scared, thinking I had contracted some terrible disease.  I went to acupuncture and they immediately said there was a problem with my stomach and intestines, but that it wasn't dangerous and it was treatable.  They treated me with acupuncture and a heat herb that warmed up my stomach.  I felt better immediately, and within a few weeks the diarrhea was completely gone.  I am very grateful to Raleigh Acupuncture for knowing what was wrong with me and treating my condition so quickly.
Lawrence R
My husband Arthur and I have used Raleigh Acupuncture bi-weekly for at least 4 years, for a variety of treatments, including general well-being. Both of us felt our ailments healed with the treatment. I initially visited for Irritable Bowel Syndrome – and had immediate relief… the practitioners are very professional and learned, and we have every confidence in them. Even though we pay out of pocket, we obviously feel that the acupuncture is worth it. We both highly recommend Raleigh Acupuncture – you won't regret it!
Anya G
I have always had a nervous stomach.  Some people get headaches, I get stomach aches.  It's always worse with stress and eases up on the weekends when I can relax.  I did not think of getting treatment until I stumbled on an article saying how acupuncture was excellent for treating stomach pain.  I went to Raleigh Acupuncture and described my condition.  They explained why my stomach hurt.  It totally made sense to me.  It's all about internal balance.  So they went to work on me to get my stomach balanced.  And I'm pleased to say that it worked.  I no longer have a nervous stomach and stomach pain, even in stressful situations.  I've made some changes to my diet, based on their recommendations, and took chinese herbs for a while, but don't need to take them now.  I'm convinced that I would have lived with stomach pain for the rest of my life had it not been for acupuncture.
Polly B
I'm totally afraid of needles, but my wife convinced me to try acupuncture for my IBS.  It was really hampering my life.  I'd have to go to the bathroom 5 times before leaving for work.  Then at work I'd be sitting in a meeting and all of a sudden have to go again.  Any type of stress set me off.  At first they could only use 2 needles, that's all I would let them do.  But after a few treatments I started relaxing and felt more comfortable with the needles.  The effect has been amazing.  I'm so much better now.  Mornings are easy, no problems at work.  It's hard to believe, because I've had this for my entire adult life.  Now I just go in for maintenance and have some herbs I take when I need them.  Raleigh Acupuncture is a great outfit.
Samuel N
Summary
Article Name
Acupuncture Heals Stomach Pain Best - Raleigh Acupuncture
Description
Acupuncture heals stomach pain best - Raleigh Acupuncture. IBS, reflux, constipation, diarrhea, GERD, stomach pain, bloating all relieved safely, naturally.
Author
Publisher Name
Raleigh Acupuncture Associates
Publisher Logo