There is an autoimmune disease epidemic going on before our very eyes. Women in ages ranging from their 20s through 50s are suffering from fatigue, dizziness, brain fog, digestive issues, unexplained pain, anxiety and depression. These symptoms seem to come "from out of the blue". Women are often put on anti-depressants and told to chill out. But that does not solve the problem. Luckily there are things you can do to address the root cause of this condition.
What Is Autoimmune Disease?
Our body has an immune system that's designed to protects us from disease and infection. Autoimmune disease is a condition where our immune system starts attacking healthy cells in our body by mistake. It can affect many parts of the body. This attack damages organs and triggers inflammation. And the effect is dramatic.
The symptoms listed above are just the start of the problem. Other symptoms depend on what part of the body is being attacked by the immune system. If the condition is not addressed, chronic disease sets in. You've heard of diabetes, lupus, multiple sclerosis and rheumatoid arthritis. Other autoimmune conditions have names like Sjogren's syndrome, postural orthostatic tachycardia syndrome (POTS), and Hashimoto's thyroiditis. These are just some of the eighty identified conditions raging through the population in this autoimmune disease epidemic.
Leaky Gut
Researchers have identified a common thread with all autoimmune conditions. And it starts with the gut. People with autoimmune disease all have a condition of the small intestine called intestinal permeability (a.k.a. leaky gut). Our intestines contain the food we eat and the bacteria to break down that food.
They keep this bacteria separate from the rest of our body.
But with intestinal permeability, the intestines don't contain the bad bacteria. Instead, the bad bacteria leaks out of the intestines and into our bodies. Our immune system comes to the rescue to attack these bacteria. However, at this stage something goes wrong. Instead of destroying the bacteria, the immune system turns against itself, damaging the very organs it is supposed to protect. The result is inflammation and disease.
Is There A Solution?
Your doctor will likely tell you that there is no solution for autoimmune disease. For example, endocrinologists will say thyroid medicine can replace what your damaged thyroid cannot produce, but there is no treatment for the underlying autoimmune disease. This is because there is no consensus on a treatment strategy and no conclusive medical research. But there is plenty of new research showing ways to improve your health and combat this autoimmune disease epidemic.
People like Dr. Izabella Wentz, Pharm D, a pioneer in the study and treatment of Hashimoto's disease. She has written books on how to identify and treat hypothyroidism, a common thyroid condition affecting millions of people in America. And one of the best ways to combat this condition is to be treated with acupuncture.
Acupuncture and Autoimmune Disease
In Chinese medicine autoimmune disease is reflective of imbalance. Our environment has triggered a massive imbalance within our bodies and internal organs. It manifests as stomach and intestine dysfunction, inflammation and pain. Acupuncture restores stomach function, reduces inflammation and eases pain at the root level. It's natural, safe and delivers long lasting results.
Acupuncture is not the only therapy needed to combat this autoimmune disease epidemic. Thyroid patients will still need their endocrinologist and thyroid medicine. MS patients will need Western medical care. Rheumatoid patients will need Western medications. But all will benefit from Chinese medicine and acupuncture to help restore balance.
And for all of the people suffering with autoimmune symptoms who have not received an official diagnosis, you don't have to wait. Acupuncture can relieve symptoms while restoring functional balance and health to your body.
Next Steps
BOOK NOW to schedule an appointment online.
WATCH VIDEO ABOUT OUR AUTOIMMUNE TREATMENT.
LEARN MORE ABOUT AUTOIMMUNE CONDITIONS AND ACUPUNCTURE.
Autoimmune Disease Epidemic
If you have been diagnosed with an autoimmune disease, or you have symptoms that make you think you might have one, book an appointment and come in for acupuncture. We'll help you navigate the healing process.
Summary
Article Name
Autoimmune Disease Epidemic - Raleigh Acupuncture
Description
Autoimmune disease epidemic - Raleigh Acupuncture. Women ages 20-50 with fatigue, foggy brain, digestive issues, dizziness find relief with acupuncture.
Author
Publisher Name
Raleigh Acupuncture Associates
Publisher Logo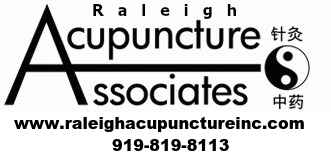 What our Clients are Saying
I'm an RA veteran, having been diagnosed over 20 years ago. So I know all about the treatments and what they can do. Somehow I had overlooked acupuncture. Maybe it was a bias against "alternative" medicine. In any case, my aunt pressured me into trying her acupuncturist. She goes for asthma treatments, but said that the acupuncture treatment for auto-immune disease was similar. My research was inconclusive, but I decided to give it a try. I knew it couldn't make my condition worse.
To my surprise the acupuncture has substantially reduce my daily pain levels. My flares are less frequent and intense, and pain does not move as quickly from place to place. The doc at Raleigh Acupuncture said there was indeed a connection between RA and other auto-immune diseases in the way Chinese medicine approached treatment. They said that the acupuncture slows the auto-immune response. I can actually feel that happening inside my body.
So I'm taking less medications, having less pain, and am able to be more active. Acupuncture is now an important component of my wellness plan for RA. I'm very grateful to Raleigh Acupuncture for their continued help.
Piedmont J
I am newly diagnosed with rheumatoid arthritis (six months ago). My pain was traveling from my hips to feet, with something hurting pretty much all the time. My doctor suggested I try acupuncture as part of my therapy. He had referred other patients to Raleigh Acupuncture and they reported success. I'm feeling much more optimistic since going there. Before the acupuncture, my pain was really bad. Since I've started acupuncture, my pain has decreased by half at least. The acupuncture doctor really understands what I'm going through.
Winston P
The doctor at Raleigh Acupuncture was brilliant at reducing my pain from RA. My wrists and ankles were so bad I could not walk. After a series of treatments the pain is 90% better and I'm living my life like normal. If you've got RA, you MUST try acupuncture. I shared my story with my RA support group. They were all queasy about the idea of acupuncture. I told them they were crazy not to make an appointment with my acupuncture doctor. The treatment doesn't even hurt. I wish I knew about this 5 years ago when I was first diagnosed!!
Sue C
My IBS triggered diarrhea every day, all day long, but especially in the mornings.  It would be triggered by the foods I ate, stress at work, or nothing at all.  I was getting to the point where I was going to give up my job and try to find a job where I could work out of the house.  As a last resort I went to Raleigh Acupuncture.  I started seeing changes right away, less attacks in the morning, less triggers during the day.  Over the duration of my treatments it seemed like my intestines were getting stronger and less sensitive.  After about a month of treatment I was just having problems in the morning, going about three times.  After about another month I was having normal bowel movements just once in the morning.  As far as I can tell, my IBS is completely healed.
Ian M
My husband Arthur and I have used Raleigh Acupuncture bi-weekly for at least 4 years, for a variety of treatments, including general well-being. Both of us felt our ailments healed with the treatment. I initially visited for Irritable Bowel Syndrome – and had immediate relief… the practitioners are very professional and learned, and we have every confidence in them. Even though we pay out of pocket, we obviously feel that the acupuncture is worth it. We both highly recommend Raleigh Acupuncture – you won't regret it!
Anya G
I have always had a nervous stomach.  Some people get headaches, I get stomach aches.  It's always worse with stress and eases up on the weekends when I can relax.  I did not think of getting treatment until I stumbled on an article saying how acupuncture was excellent for treating stomach pain.  I went to Raleigh Acupuncture and described my condition.  They explained why my stomach hurt.  It totally made sense to me.  It's all about internal balance.  So they went to work on me to get my stomach balanced.  And I'm pleased to say that it worked.  I no longer have a nervous stomach and stomach pain, even in stressful situations.  I've made some changes to my diet, based on their recommendations, and took chinese herbs for a while, but don't need to take them now.  I'm convinced that I would have lived with stomach pain for the rest of my life had it not been for acupuncture.
Polly B
I'm totally afraid of needles, but my wife convinced me to try acupuncture for my IBS.  It was really hampering my life.  I'd have to go to the bathroom 5 times before leaving for work.  Then at work I'd be sitting in a meeting and all of a sudden have to go again.  Any type of stress set me off.  At first they could only use 2 needles, that's all I would let them do.  But after a few treatments I started relaxing and felt more comfortable with the needles.  The effect has been amazing.  I'm so much better now.  Mornings are easy, no problems at work.  It's hard to believe, because I've had this for my entire adult life.  Now I just go in for maintenance and have some herbs I take when I need them.  Raleigh Acupuncture is a great outfit.
Samuel N
I still am forever in your debt for helping me through the Lymes recovery. My body pain and fatigue were overwhelming before getting acupuncture. I still tell everyone today that I am 100% positive that my recovery was a direct result of your expert care. Truly. I have very little residual effects from the disease that I can easily live with. So again,thank you not only for your amazing skills, but for the compassion and kindness that you showed me during that time.
Carol F
Summary
Article Name
Autoimmune Disease Epidemic - Raleigh Acupuncture
Description
Autoimmune disease epidemic - Raleigh Acupuncture. Women ages 20-50 with fatigue, foggy brain, digestive issues, dizziness find relief with acupuncture.
Author
Publisher Name
Raleigh Acupuncture Associates
Publisher Logo