Do you suffer from stomach pain, bloating or constipation? Do you have trouble with acid reflux or IBS? Is your energy low? These issues point to digestive problems. At Raleigh Acupuncture we have treated thousands of patients with digestive issues with great success. Learn more about our treatment, read testimonials from our patients and discover digestive pain resolved with acupuncture.
What Causes Stomach Pain?
Strong stomach function is critical for good health. When you have symptoms like the ones described above, it often points to weakness in the stomach and weakness in the digestive process. Acupuncture and Chinese herbs are the best way to restore digestive health because they treat the root issue.
Most Western medications address the symptoms – stomach pain, bloating, reflux, constipation. They require you to constantly repeat the treatment to alleviate pain. Acupuncture restores internal balance, allowing your body to function properly. When it does, the pain goes away – for good!
Each one of you is different. So when you come in to see us, we will evaluate you to determine your particular imbalances. We will then use acupuncture and Chinese herbs (when appropriate) to restore good digestive health.
Digestive Issues and Low Energy
Many of our patients with digestive issues also have low energy. These two conditions are often seen together for a good reason. We get our energy from the food we eat. Food enters the stomach and is digested. The pure essence of the food is turned into energy, what we call Qi. The turbid part of food continues through the intestines to be excreted.
When your stomach function is weak it affects your ability to extract the pure essence of the food you eat. You can eat all day and not feel rejuvenated. You will search for the "right" food to eat in order to feel energy. But unfortunately, no food will do, not even healthy foods.
Acupuncture strengthens stomach and intestinal function. And when it does, your body is able to create the energy it needs. This same strengthening process also resolves pain. The pain you feel is your body's attempt to alert you that there is a problem. Once the problem has been addressed, there is no more need for pain.
Acid Reflux and IBS
These two conditions are experienced by millions of people every day. The most common solution is medication to ease symptoms. But medications have side effects and require constant use. Acupuncture tackles these issues head on – by addressing the root cause. And not surprisingly, the root lies with stomach and intestinal function.
We have specific strategies for resolving reflux (also known as GERD) and IBS. Specific acupuncture points on the body strengthen the way your stomach works, how acid is released, and how stress plays a factor. Our holistic treatment boosts your stomach's ability to digest food, and reduces the amount of stress you hold in your body. The result is less pain, more energy, less stress and more fulfillment in life.
Digestive Pain Resolved – Recent Google Reviews
Here are just a few recent Google reviews from our patients describing their digestive pain resolved with acupuncture.
"I contacted Dr. Jade (Jinmei) after receiving a recommendation from a friend. I was suffering from horrible GI problems and chronic viral infections – to the point that I was unable to eat solid food and was losing a dramatic amount of weight. At an already-petite size, this was troubling to me and my family & friends. After my first session with Dr. Jade, the lump in my throat had disappeared, my anxiety was tempered, and I was eating solid protein again. I am now seeing Dr. Jade regularly to help maintain a healthy digestive system, and I recently had surgery and will be working with Dr. Jade on my body's healing response. This has been my first experience with acupuncture, and it has been such a godsend since western physicians were unable to help me. Thank you Dr. Jade!"
"I've been seeing Mark for the last month and I have nothing but good things to say. He is so knowledgeable about the whole body and cares for the whole body. I have been taking acid reflux meds for years now every night. If I didn't take them I had so many problems (burning, hurting stomach, waking up from pain in the middle of the night, etc.). After just the first treatment I was only having to take meds every other day. After 4 treatments now, I take medicine maybe every 3-4 days. The acupuncture has made more of a difference than anything else, and I am so thankful to have found Mark and Raleigh Acupuncture."
Digestive Pain Resolved – Next Steps
BOOK NOW to schedule an appointment online.
Watch videos about our STOMACH PAIN TREATMENT, IBS TREATMENT and ACID REFLUX TREATMENT.
LEARN MORE ABOUT ALL THE DIGESTIVE ISSUES WE TREAT.
Digestive pain resolved with acupuncture. If you struggle with stomach pain, IBS, acid reflux or constipation, try acupuncture. It's safe, natural and provides long lasting relief.
Summary
Article Name
Digestive Pain Resolved Best - Raleigh Acupuncture
Description
Digestive pain resolved best - Raleigh Acupuncture. Best results for stomach and intestinal pain, constipation, acid reflux, IBS, low energy and weight loss. Safe, no side effects.
Author
Publisher Name
Raleigh Acupuncture Associates
Publisher Logo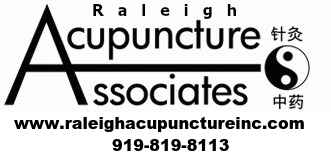 What our Clients are Saying
Thanks Mark for helping me to get rid of my gastritis! With you help and dedication I'm feeling so much better. Recommended!
Vivian A
My husband Arthur and I have used Raleigh Acupuncture bi-weekly for at least 4 years, for a variety of treatments, including general well-being. Both of us felt our ailments healed with the treatment. I initially visited for Irritable Bowel Syndrome – and had immediate relief… the practitioners are very professional and learned, and we have every confidence in them. Even though we pay out of pocket, we obviously feel that the acupuncture is worth it. We both highly recommend Raleigh Acupuncture – you won't regret it!
Anya G
I have always had a nervous stomach.  Some people get headaches, I get stomach aches.  It's always worse with stress and eases up on the weekends when I can relax.  I did not think of getting treatment until I stumbled on an article saying how acupuncture was excellent for treating stomach pain.  I went to Raleigh Acupuncture and described my condition.  They explained why my stomach hurt.  It totally made sense to me.  It's all about internal balance.  So they went to work on me to get my stomach balanced.  And I'm pleased to say that it worked.  I no longer have a nervous stomach and stomach pain, even in stressful situations.  I've made some changes to my diet, based on their recommendations, and took chinese herbs for a while, but don't need to take them now.  I'm convinced that I would have lived with stomach pain for the rest of my life had it not been for acupuncture.
Polly B
I'm totally afraid of needles, but my wife convinced me to try acupuncture for my IBS.  It was really hampering my life.  I'd have to go to the bathroom 5 times before leaving for work.  Then at work I'd be sitting in a meeting and all of a sudden have to go again.  Any type of stress set me off.  At first they could only use 2 needles, that's all I would let them do.  But after a few treatments I started relaxing and felt more comfortable with the needles.  The effect has been amazing.  I'm so much better now.  Mornings are easy, no problems at work.  It's hard to believe, because I've had this for my entire adult life.  Now I just go in for maintenance and have some herbs I take when I need them.  Raleigh Acupuncture is a great outfit.
Samuel N
Summary
Article Name
Digestive Pain Resolved Best - Raleigh Acupuncture
Description
Digestive pain resolved best - Raleigh Acupuncture. Best results for stomach and intestinal pain, constipation, acid reflux, IBS, low energy and weight loss. Safe, no side effects.
Author
Publisher Name
Raleigh Acupuncture Associates
Publisher Logo