Do the bottoms of your feet hurt when you walk barefoot? Even when you wear shoes? Do the balls of your feet hurt? How about your big toes? Do you have burning sensations in your feet and possibly your legs? Do you get foot cramps? The foot pain acupuncture solution may be your answer.
There are many varieties of foot pain. The one constant is that acupuncture treats them all. The treatments for various foot pain conditions look different from one another, but the results are consistently good. Most people will start feeling better after their first treatment. That's because the feet respond especially well to acupuncture.
Pain on the Bottom of the Feet
Let's start with pain on the bottom of the feet. This is called plantar fasciitis. It's often in the heels, but can also be in the arches and balls of the feet. It's common for runners to develop this type of pain, as well as people who stand on hard surfaces all day long. Firefighters, hair dressers, police officers are all susceptible to this condition.
Acupuncture typically resolves this pain in four to seven treatments. It's fairly miraculous to see. And the treatment does NOT involve needling into the bottom of the foot. That would resemble torture, and we're not in the torture business. No, your treatment for plantar fasciitis will be very comfortable and relaxing. You may even fall asleep on the treatment table.
Sore Big Toes
During hiking season in North Carolina we get a lot of patients with sore big toes. This pain is also very quick to resolve. While the needle selection is different for toe pain, the treatment principle is the same. All pain is caused by qi stagnation, energy not flowing smoothly through the channels of the body.
If the idea of qi flowing through channels is difficult to wrap your mind around, think instead of blood circulation through arteries and veins. Poor blood circulation will also cause pain. Acupuncture gets both the qi and blood flowing properly again, resolving pain in the process. Foot pain acupuncture solution.
Neuropathy (Numb, Burning Foot Pain)
Burning sensations in the feet (and sometimes into the legs) is called neuropathy. This type of foot pain responds very well with acupuncture. Neuropathy is most common in people with diabetes, but it can affect anyone. We focus on opening the channels in the legs and feet, to improve nerve condition, blood circulation and qi flow.
Achilles Tendon Pain
Acupuncture also resolves Achilles tendon pain. This is pain below the calf that can travel down into the heel. The Achilles tendon can become inflamed from overuse. Acupuncture resolves the inflammation, nourishes the tendon and resolves pain and tightness, and is a highly effective treatment.
What To Expect
All needles are sterile, single-use and hair thin. You will hardly feel them. And the treatments are relaxing. You may fall asleep during your session! Let the foot pain acupuncture solution work for you.
Next Steps
BOOK NOW to schedule an appointment online.
Watch videos about our foot pain treatments:
LEARN ABOUT OTHER PAIN CONDITIONS WE TREAT
Foot Pain Acupuncture Solution
Acupuncture works best for foot pain of any kind. Call today to schedule an appointment. 919-819-8113. See you soon.
Summary
Article Name
Foot Pain Acupuncture Solution - Raleigh Acupuncture Associates
Description
Foot pain acupuncture solution - Raleigh Acupuncture Associates. Relieves plantar fasciitis, toe pain, Achilles Tendinitis and neuropathy.
Author
Publisher Name
Raleigh Acupuncture Associates
Publisher Logo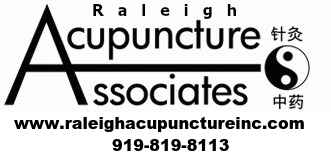 What our Clients are Saying
I came to Raleigh Acupuncture for severe plantar fasciitis and hamstring pain. They helped me with both of them. My pain was a 10 out of 10 beforehand, and now I'm barely a 1 out of 10. The process is amazing. I don't know how it works but I KNOW it works!
Katherine L
I developed pain in my big toe hiking the 14ers in Colorado. The foot doctor gave me injections which hurt like crazy and didn't help. Orthotics didn't help either. Then I tried acupuncture at Raleigh Acupuncture. Dr. Mark got rid of the toe pain in three treatments. I've been going to him ever since for various aches and pains. He's truly amazing.
Lorna V
I had terrible Achilles tendinitis for six months from playing too much tennis. The surgeon was pressing for surgery to "clean up" the tendon, but I just didn't want to go there. I was referred to Raleigh Acupuncture by my sister, who went there for hip pain. She had great results so I tried. Thank goodness I did. They had my Achilles back to normal in less than a dozen treatments. I'm playing tennis again with absolutely no pain! I highly recommend them for Achilles issues.
Risa J
I'm a runner and had been dealing with Achilles tendinitis for over a year. The doctor said I would have to have surgery eventually so I was just dealing with the pain and biding my time. Then a friend suggested acupuncture and recommended Raleigh Acupuncture as specializing in Achilles issues. I made and appointment and was impressed from the very beginning. Their evaluation was very thorough and they explained everything that acupuncture could do.
The treatments were comfortable, and more importantly, they eased my pain significantly. After six treatments I was running without any Achilles pain! I've totally put the idea of surgery out of my mind since I'm running without pain again. Anyone who has Achilles issues should speak with Raleigh Acupuncture. They can definitely help you.
Sara P
I was referred to Raleigh Acupuncture a few months ago because I was having a problem with a bone spur affecting my Achilles. The bone spur caused tremendous pain in my ankle and heel. Physical therapy ordered by a doctor really did not help. My doctor said that if the physical therapy did not help he could do surgery, but it would be very painful and would have an 8-9 month recovery period. Raleigh Acupuncture was my last hope. After a few treatments it was less painful when I walked. As I continued the treatments the pain totally went away. Now surgery is not even necessary. They have also helped me with my migraine headaches and restless leg issues. Acupuncture has made a huge difference in the quality of my life.
M.H.
For the past 13 years I suffered from peripheral neuropathy in my calf, ankle and foot. I tried numerous medications, therapy with lights, neuromuscular massages and back decompression. I felt like I had stones under the ball of my foot. After the first couple of sessions with Dr. Mark, feelings returned to my calf, ankle and the "stone like feeling" under the ball of my foot began subsiding. Thanks to Dr. Mark, I am able now to walk without pain and discomfort. The extraordinary care and attentiveness I am receiving from Raleigh Acupuncture in treating my neuropathy is remarkable and I recommend them without reserve!
Lou R.
My husband Arthur and I have used Mark and Jinmei bi-weekly for at least 4 years, for a variety of treatments, including general well-being. Both of us felt our ailments healed with the treatment. I had a sprained hip flexor which a sports doctor told me would take 6 weeks to heal… it was gone after 2 visits! Mark and Jinmei are very professional and learned, and we have every confidence in them. Even though we pay out of pocket, we obviously feel that the acupuncture is worth it. We both highly recommend Raleigh Acupuncture. You won't regret it!
Anya G.
Last month when I was working out at the gym I injured my hip. It was diagnosed as sciatica. Two cortisone shots later the pain was still there, so I came to Raleigh Acupuncture. I was skeptical that it would work because the pain was so bad. But sure enough, they got rid of the pain. And it never came back. These guys are good. I highly recommend them.
Peter S
I LOVE this place! I LOVE these people. Caring and professional, great at what they do. Living with foot pain for SO LONG now, and it was cleared up after just a couple of sessions. Very reasonable on the price, too. Did I mention I LOVE this place!!
Beth H
My husband is a runner and came to Raleigh Acupuncture with a bad case of plantar fasciitis. He runs about 25 miles a week and does half marathons. In 3 treatments he was pain-free. And they told him he didn't even have to stop running while they were treating him. It's been six months and the pain has not returned.
Susan M
They treated me for trigeminal neuralgia and planter fasciitis. Fabulous – I fly in from Arizona to see them!!!
Susan C
Summary
Article Name
Foot Pain Acupuncture Solution - Raleigh Acupuncture Associates
Description
Foot pain acupuncture solution - Raleigh Acupuncture Associates. Relieves plantar fasciitis, toe pain, Achilles Tendinitis and neuropathy.
Author
Publisher Name
Raleigh Acupuncture Associates
Publisher Logo