This 2010 article from China discusses how acupuncture helps prevent suicide, alleviate mental crisis and ease depression. At Raleigh Acupuncture we apply mental crisis acupuncture relief with excellent results. Treatments are safe, natural, and work side by side with medications and therapy.
Mental Crisis Overcome With Acupuncture
by Li Huizi and Gu Ye
NANJING, Sept. 9 (Xinhua) — Chinese medical experts say Traditional Chinese Medicine (TCM), especially acupuncture, can help prevent suicide on the eve of World Suicide Prevention Day, which falls on Friday.
Du Wendong, president of the Institute of Psychology of the Nanjing University of Chinese Medicine, said no suicide cases had happened in his university since 1985 when the school began to use TCM in students' mental crisis intervention.
According to TCM psychological theories, mental crisis can be cured through "coordination of yin and yang and treatment of both mind and body."
Chen Qing, Du's student, suffered from chronic diarrhea and was ill-tempered. She often clashed with classmates. After talking with Chen, Du realized that Chen suffered from depression due to study stress. Chen often told him she wanted to commit suicide.
TCM showed that Chen's diarrhea was caused by psychological disorders and her short temper was generated by "liver-yang hyperactivity," a TCM term indicating headache, dizziness and red eyes.
After applying some prescription, acupuncture and massage therapy, Chen's depression faded.
Du said such "mental crisis intervention" had helped prevent more than 160 suicide cases since 1985, and the school's psychological center had offered consultation to about 80,000 people.
Those who suffered serious depression or anxiety disorders would receive further treatment in the Nanjing Neurological Hospital, he said.
Chen Mingkang, who had been treated in the hospital, said the side-effects of anti-depression drugs were "scary" and caused insomnia, but it was gradually relieved after applying acupuncture, and his depression had not recurred for years.
The hospital said more than 500 patients had benefited from such combined treatment of acupuncture and drugs when suffering from mental crisis.
Zhang Ning, the hospital's vice president who specializes in treating mental disorders, said TCM-based treatment was more efficient than taking anti-depression drugs, and would improve sleeping.
He also said the recurrence rate was low and the side-effects few, both important factors when assessing depression treatment.
Young people's psychological problems have caused concern in China as experts found a high correlation between suicide and mental crisis — out of 287,000 people who committed suicide each year, 63 percent suffered mental disorders, according to research conducted by the government-funded Beijing Suicide Research and Prevention Center.
Zhang Chun, head of the Nanjing Psychological Crisis Intervention Center, said most people did not seek help before they committed suicide and he suggested depression sufferers try the TCM-based treatment for mental crisis acupuncture relief.
The treatment has also been promoted in the United States, France, Germany, Portugal, Singapore and some other countries by foreign students studying TCM in Nanjing, he said.
Mental Crisis Acupuncture Relief – Next Steps
BOOK NOW to schedule an appointment online. Or call us at 919-819-8113 and we will schedule an appointment for you.
ACUPUNCTURE DEPRESSION RELIEF VIDEO.
LEARN MORE ABOUT OUR ACUPUNCTURE DEPRESSION RELIEF TREATMENT.
SEE ALL EMOTIONAL CONDITIONS WE TREAT.
For more information about our mental crisis acupuncture relief treatment, give us a call at 919-819-8113.
Summary
Article Name
Mental Crisis Acupuncture Relief - Raleigh Acupuncture
Description
Mental crisis acupuncture relief - Raleigh Acupuncture. Suicide prevention tool, better mental health. Safe, no side effects, long lasting results, happier life.
Author
Publisher Name
Raleigh Acupuncture Associates
Publisher Logo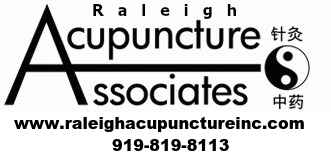 What our Clients are Saying
I was feeling depressed and stressed because I didn't like my job and didn't know what to do with my life.  I started taking Lexipro but it really affected my libido so I stopped taking it.  I tried acupuncture because my husband said it helped him when he was depressed years earlier (before he met me!)  I went to Raleigh Acupuncture and started treatments.  They were really knowledgeable about Chinese medicine and explained how the body gets stuck in depression, and how the acupuncture gets the body unstuck.  They really listened to me and helped me figure stuff out.  I started feeling less depressed.  Then I actually started getting more clear about what I wanted to do with my life career-wise.  I decided to go back to school and now I'm almost done with my degree.  I haven't felt depressed at all since I was treated and I'm really excited about my life.  I'm very grateful to them for being such great healers and such a great support to me when I really needed it.
Tracy B
I had very severe depression after my son was born.  The doctors put me on medication, which helped, but I still had no motivation and felt very sad.  I tried acupuncture and it really improved my mood.  I would say that within four weeks of starting treatment I was no longer depressed.  My motivation returned, I was able to get out of bed in the morning ready to go, and I started enjoying my son for the first time.  I think the combination of medications and acupuncture worked great for me.  I appreciate the caring and skill at Raleigh Acupuncture and recommend them highly for treating depression.
Ari S
Summary
Article Name
Mental Crisis Acupuncture Relief - Raleigh Acupuncture
Description
Mental crisis acupuncture relief - Raleigh Acupuncture. Suicide prevention tool, better mental health. Safe, no side effects, long lasting results, happier life.
Author
Publisher Name
Raleigh Acupuncture Associates
Publisher Logo