A 24 year old man came to our clinic with a diagnosis of obsessive compulsive disorder (OCD). This OCD case study describes how acupuncture was able to relieve his symptoms and improve the quality of his life.
What Is OCD?
OCD is an anxiety disorder. People with OCD have overactive thoughts (obsessions) that they cannot control. These thoughts trigger anxiety. In order to calm their anxiety, they perform repetitive actions. But the actions (compulsions) only bring temporary relief.
An obsession is an involuntary thought, image, or impulse that repeats over and over again in a person's mind. These thoughts are not welcome, and they are often disturbing. For example, a common obsession is that there are germs everywhere, contaminating a person's body.
A compulsion is a person's action initiated to calm the anxious worry or concern. In the case of a person obsessed of germs, they would have an overwhelming urge to continuously wash their hands. The problem is that the relief doesn't last. In fact, the obsessive thoughts typically returns even stronger.
The chart below shows the progression of OCD. An obsessive thought triggers anxiety, and the compulsive behavior attempts to relieve the fear. It works, but only temporarily. And then the cycle begins anew.
OCD Types
The majority of people with OCD fall into one of the following groups:
Washers – people afraid of contamination. They typically have cleaning or hand-washing compulsions.
Checkers – people who repeatedly check things (make sure the oven is turned off, doors are locked, etc.)
Doubters – people who are afraid that something terrible is going to happen if everything is not perfect.
Counters – these are people who are obsessed with order and symmetry. They may have mystical beliefs about specific numbers, colors or arrangements.
Hoarders – these people fear that something bad will happen if they throw anything away. To calm this fear, they hoard things like newspapers, magazines or objects.
OCD Case Study
Our patient in this OCD case study was a hoarder. He lived at home with his parents, after having graduated from college. His parents were concerned with him and encouraged him to try acupuncture. The family was not keen on Western anxiety medication, and wanted a more natural treatment.
The initial intake clearly identified our patient's high anxiety level. In addition to feeling anxious, he had night sweats, heart palpitations and racing thoughts. The tip of his tongue was red and his pulse was thin and rapid. A red tongue tip indicates heat in the heart, which is common with people suffering from anxiety. The rapid, thin pulse pointed to the Chinese pattern diagnosis of Heart Yin deficiency, which was also a common imbalance seen with anxiety patients.
Treatment Protocol
We used the following acupuncture treatment to nourish the patient's Heart Yin deficiency with heat. Acupoints included: HT7, PC6, SP6, KD6 and Li11. We also used calming points Si Shen Cong, GV20 and Yintang. Finally, we used auricular acupuncture points Shen Men and Point Zero. This treatment was focused on reducing our patient's anxiety.
After four treatments, given once a week for four weeks, the patient, along with his parents, reported a 30% improvement in OCD symptoms. They were pleased and encouraged by these results. He felt more calm and much less anxious. After another six treatments (still once a week), his symptoms were 80% improved. At this point, we spaced his appointments to once a month. Over the next 12 months he was able to retain this improvement. He continues to come for monthly tune-ups to this day.
OCD Is All About The Anxiety
The reason why acupuncture is so effective at treating OCD is because it works well to resolve anxiety. As anxiety is the root imbalance that causes OCD, acupuncture is the perfect antidote. Now, when our patient has a repeating thought, he is able to breath his way to a more calm place. This allows him to bypass the need for a compulsive activity to quell his anxiety.
Next Steps
If you, or someone you love, suffers from OCD, try acupuncture. It is safe, natural and provides long-term relief.
BOOK NOW to schedule an appointment online.
MEET THE PRACTITIONERS (VIDEO)
LEARN ABOUT ALL THE CONDITIONS WE TREAT.
Obsessive Compulsive Disorder
Don't let this condition get you down. Acupuncture provides a safe, natural way to reduce anxiety and calm your thoughts and behavior.
Summary
Article Name
OCD Case Study - Raleigh Acupuncture Associates
Description
OCD case study - Raleigh Acupuncture. 24-year-old man with a hording compulsion found long-term relief with acupuncture treatment.
Author
Publisher Name
Raleigh Acupuncture Associates
Publisher Logo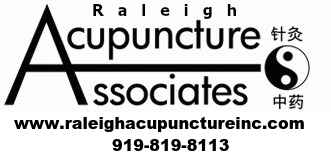 Summary
Article Name
OCD Case Study - Raleigh Acupuncture Associates
Description
OCD case study - Raleigh Acupuncture. 24-year-old man with a hording compulsion found long-term relief with acupuncture treatment.
Author
Publisher Name
Raleigh Acupuncture Associates
Publisher Logo