This week alone, three patients have come in asking for help with anger and irritability. People are upset, getting triggered, and feeling annoyed. There are so many reasons for being upset these days. The Raleigh Acupuncture anger management treatment dials down emotions and helps reduce anger.
Why Are We So Angry?
For one reason, many people start each day in pain. Neck pain, back pain, foot pain. It's worse when they are dealing with chronic health issues as well. Diabetes, fibromyalgia, neuropathy. Despite these physical limitations and challenges we still need to get ourselves moving, dressed and fed.
Those with families have to get the kids up, mobilized and out to school. After that, it's the commute to work. Traffic, bad drivers, depressing news on the radio. At this point we've been up for just an hour or two and already the stress can be quite high. These are all seeds for discontent, irritability and anger.
But the day is just beginning. We now have to deal with work or school. Bosses, coworkers, clients, customers, teachers, classmates, administrators. We are bombarded with demands, complaints, grievances, frustrations and gossip from the people around us.
On top of that, there are the daily housing-related issues we all face – landlords, mortgages, taxes, house repairs. We all have transportation issues – breakdowns, mechanics, loaners, bus schedules, flat tires. Don't forget about family issues – spouses, partners, children, parents, siblings, uncles, aunts.
It's a wonder we're able to get through the day without killing someone. And that's where the Raleigh Acupuncture Anger Management treatment becomes useful.
Acupuncture Helps Manage Anger
Anger, like all emotions, has it's root in the body. Certain people have imbalances in their bodies that make them more prone to anger. When they are out of balance, it becomes much easier to get triggered and lose their tempers. When they fly off the handle it is because the imbalance in their body makes them vulnerable to the emotion of anger.
Others have imbalances that trigger different types of emotions – like depression, anxiety or excess worry. Negative emotions are like flavors of ice cream. We all have our own favorites, so to speak, due to our own unique set of imbalances.
Acupuncture corrects these kinds of imbalances, calming the emotions. The Raleigh Acupuncture Anger Management treatment specifically corrects the imbalances leading to anger and irritability.
Treatments Are Custom Made
All three of my patients this week who asked for help with anger got different acupuncture treatments. That's because each treatment is custom made for the patient, based on their particular needs. We are all different, and even when we are suffering from the same condition in a broad sense, it's actually subtly different. In other words, your anger issues have a slightly different root of origin than mine.
The same holds true for any emotional issue that is getting the better of us. Whether depression, grief, jealousy, stress, worry or anxiety, acupuncture works wonders at taming these emotions and making them manageable. In western medicine, they use medications to regulate the emotions. In Chinese medicine, we balance the organs. We treat at the root level, which provides natural, long lasting healing.
Next Steps
If you're struggling with anger or any other emotion and want a natural alternative treatment, come in for acupuncture. We have been treating these conditions for 15 years with great success.
Raleigh Acupuncture Anger Management Treatment Works!
BOOK NOW to schedule an appointment online.
LEARN ABOUT OTHER EMOTIONAL CONDITIONS WE TREAT.
WATCH VIDEO ABOUT OUR STRESS MANAGEMENT TREATMENT.
Summary
Article Name
Raleigh Acupuncture Anger Management Treatment Works!
Description
Raleigh Acupuncture anger management treatment is best to reduce anger, irritability, frustration and rage.  Safe and relaxing, bringing long lasting relief.
Author
Publisher Name
Raleigh Acupuncture Associates
Publisher Logo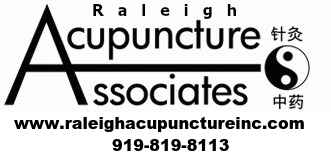 What our Clients are Saying
I was feeling depressed and stressed because I didn't like my job and didn't know what to do with my life.  I started taking Lexipro but it really affected my libido so I stopped taking it.  I tried acupuncture because my husband said it helped him when he was depressed years earlier (before he met me!)  I went to Raleigh Acupuncture and started treatments.  They were really knowledgeable about Chinese medicine and explained how the body gets stuck in depression, and how the acupuncture gets the body unstuck.  They really listened to me and helped me figure stuff out.  I started feeling less depressed.  Then I actually started getting more clear about what I wanted to do with my life career-wise.  I decided to go back to school and now I'm almost done with my degree.  I haven't felt depressed at all since I was treated and I'm really excited about my life.  I'm very grateful to them for being such great healers and such a great support to me when I really needed it.
Tracy B
Thank you for your gentle healing spirit. May God bless you as you help others in the healing methods of acupuncture.. My sessions for stress relief were very helpful. In gratitude.
Susie W
I just started acupuncture and I can really see the benefits. I've done massages and all the Western style treatments but this is amazing! It relaxes me in ways I didn't know could happen and I feel immediate results. I would recommend acupuncture as a treatment. The doctor was great in my initial meeting more thorough than my regular doctor. Highly recommend this!
Lynn S
Summary
Article Name
Raleigh Acupuncture Anger Management Treatment Works!
Description
Raleigh Acupuncture anger management treatment is best to reduce anger, irritability, frustration and rage.  Safe and relaxing, bringing long lasting relief.
Author
Publisher Name
Raleigh Acupuncture Associates
Publisher Logo