The Problem
It's not fun when you have to stop smoking. Nobody likes it. Nobody's happy about it. Acupuncture helps stop smoking today by using a combination of powerful modalities to reduce nicotine cravings. The NADA Protocol (specific ear acupuncture points) was developed in the 1970s to help heroin addicts break addiction – and it works just as well for smoking cessation!
The Facts
Here are some facts culled from our experience helping patients stop smoking. First, stop smoking works better if you're highly motivated. The people who come to us under pressure from family or their doctor have more trouble. So set a clear intention before you come in. Be certain that you ready to stop smoking.
Second, acupuncture works fairly quickly to get you down from a pack a day to a just few cigarettes.
We spend more time and energy helping you give up the last few. That has more to do with the psychological addiction of smoking. Acupuncture is equipped for this challenge.
The Solution
Here's what acupuncture will do to help you stop smoking today. First, the NADA Protocol ear points will help break the nicotine addiction. These points are very relaxing and will chill you out during treatment.
Second, we will customize the rest of the treatment to the areas where you need support the most. We will reduce your stress levels and boost your metabolism. We don't want you to trade smoking for eating, gaining 20 pounds when you stop smoking.
The Details
The process takes 4 to 8 sessions, with you coming for treatment once a week. The treatment is powerful. Smoking, as you already know, grips you physically and emotionally. Acupuncture eases you out of the addiction and into a healthier, balanced life.
The Reality
We are sensitive to what you are giving up. If smoking wasn't so bad for health, we'd all be doing it. It's a great stress reliever. Smokers take breaks from their work every 45 minutes. They go outside in the fresh air. They take deep breaths. The act of smoking is very similar to meditation. In fact, you could say smokers are the world's best meditation practitioners.
That being said, when we help you stop smoking, we also help you establish substitute ways to keep the benefits of your smoking practice. We coach you to incorporate breathing breaks into your day, take walks, and find other ways to deal with stress.
What To Expect
Our needles are sterile, single-use and hair thin. You will hardly feel them. Treatments are relaxing. Many of our patients fall asleep during their sessions.
Stop Smoking Today
BOOK NOW to schedule a stop smoking session online. Or call us at 919-819-8113 and we'll book an appointment for you.
To find out more about our smoking cessation program, click STOP SMOKING PROGRAM INFO.
Watch a short video about our stop smoking treatment at STOP SMOKING VIDEO.
Summary
Article Name
Stop Smoking Today - Acupuncture Can Help - Raleigh Acupuncture
Description
Stop smoking today - acupuncture can help. Completely natural, safe, relaxing, affordable treatment to stop smoking for good.
Author
Publisher Name
Raleigh Acupuncture Associates
Publisher Logo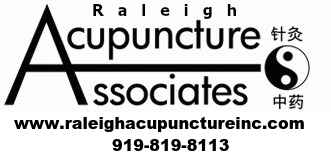 What our Clients are Saying
I was smoking a pack a day when I started acupuncture.  Within two weeks I was down to a single cigarette in the morning.  I told them I didn't want to give up the last cigarette and they said, no problem.  It's been three months and I'm still just smoking one cigarette a day.  I can live with that.  They didn't try to push me or make me feel bad.  They just met me where I was.  I appreciate that.  I recommend Raleigh Acupuncture as a practice.  They are good.
Joe F
I thought I would smoke cigarettes forever, until my doctor gave me the ultimatum. Tried cold turkey. No go.  Tried the patch. Ditto.  Just about gave up trying when my cousin dragged me to acupuncture.  I won't lie to you and say it was easy, but on the other hand I am convinced there is not a single other thing in this world that could have got me off cigarettes.  That's the honest truth. I'm sure now something else is gonna kill me, but at least it won't be smokes!
Johnny P
I stopped smoking from going to Raleigh Acupuncture.  The treatments were comfortable.  They put needles in my ears that took away the cravings.  I went from 10 cigarettes a day to 2 in the first week. It took another week to go to zero cigarettes.  There's no way I could have stopped without this.  I tried the patch and welbutrin before, but it didn't work.  The acupuncture actually made the cigarettes taste bad to me.  I never thought that would happen.  These guys are good.  If you're a smoker and can't quit, try acupuncture with them.  It really works.
John T
Summary
Article Name
Stop Smoking Today - Acupuncture Can Help - Raleigh Acupuncture
Description
Stop smoking today - acupuncture can help. Completely natural, safe, relaxing, affordable treatment to stop smoking for good.
Author
Publisher Name
Raleigh Acupuncture Associates
Publisher Logo