Researchers recently studied the impact of acupuncture on patients who had arthroscopic meniscus surgery. They concluded that acupuncture enhances knee rehab by significantly shortening recovery time.
The Problem
Meniscus tears cause severe knee pain. The meniscus is cartilage cushion that stabilizes the knee. Each knee has two menisci, one on the inside and one on the outside of the knee. A torn meniscus often requires surgical repair, as was the case with the patients in this study. Their symptoms included knee pain, popping, swelling, stiffness and difficulty straightening.
The Knee Rehab Study
In this randomized study, one group of knee rehab patients received acupuncture as well as physical therapy. A second group received only physical therapy. The researchers discovered that the group receiving acupuncture with physical therapy had much better outcomes than the group that did not receive acupuncture. There was no doubt – acupuncture enhances knee rehab.
Measuring Outcomes In Knee Rehab Study
Group 1, the patients receiving acupuncture, showed much greater improvements in knee function and recovery. Measurements were taken on the acupuncture and non-acupuncture groups one month after treatment and again two months after treatment. Measurements were obtained using an advanced robotic functional therapy tool. The state of the art machine provided the research team with very accurate therapy assessments.
Patients in both the non-acupuncture group and the acupuncture group performed identical physical therapy exercises. They performed passive joint motions, knee joint control, stance balance, gait training and other rehabilitation exercises. The physical therapy sessions occurred once a day for two months.
Acupuncture Points
The acupuncture group received acupuncture once a day for two months. The acupuncture points used in the study were ST35, ST34, SP10, ST36 and Xiyan. These are all local to the knee and commonly used to treat knee pain. We use these points all the time in our practice for knee issues.
Efficacy
The randomized controlled study showed that combining acupuncture with physical therapy significantly speeds up recover from arthroscopic meniscus surgery.
The researchers conclude, "This indicates that, compared with rehabilitation training alone, acupuncture combined with knee rehab can better improve the patients' knee joint support and swing torques after meniscus arthroscopy, correct their abnormal gaits, increase their motor function of the lower limb and benefit the balance abilities of their lower limbs during walking."
Acupuncture Enhances Knee Rehab
You don't have to wait until you go through knee rehab to realize the benefits of acupuncture. If you have knee pain, arthritis, soreness, stiffness or range of motion issues, try acupuncture. It's nothing short of amazing.
Next Steps
BOOK NOW to schedule an appointment online.
WATCH VIDEO ABOUT OUR KNEE PAIN TREATMENT.
LEARN ABOUT OTHER PAIN CONDITIONS WE TREAT.
Acupuncture enhances knee rehab by increasing qi and blood circulation. Treatments are natural, with no adverse side effects. Benefits are long lasting.
References
Liu, Xin-rong, and Qi Li. "Effect of acupuncture combined with rehabilitation training on walking function after arthroscopic meniscus repair." Journal of Acupuncture and Tuina Science 2, no. 13 (2015): 125-128.
Summary
Article Name
Acupuncture Enhances Knee Rehab - Raleigh Acupuncture
Description
Acupuncture enhances knee rehab - Raleigh Acupuncture. New research finds acupuncture speeds recovery after knee surgery.
Author
Publisher Name
Raleigh Acupuncture Associates
Publisher Logo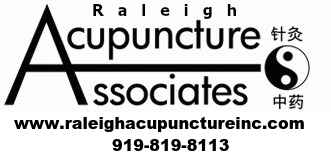 What our Clients are Saying
My knees were so bad with arthritis that I couldn't play golf. My wife did research on the internet and said acupuncture might help. I went in not expecting much. He told me it would take three to six treatments to see if it would work. My case was tougher because I'm overweight. Sure enough, after five treatments the pain started easing. I needed twelve treatments total, but my knees improved so much I'm playing golf again. I go in for what he calls tune-ups every month, but I don't mind. The acupuncture keeps my knees not hurting. I've recommended it to my golf buddies and they've had success as well.
Jack P
Raleigh Acupuncture was recommended by a friend after I mentioned my insomnia and dependency on a sleeping pill. My apprehension was short lived because of the results of my visits to Dr. Mark. With acupuncture treatments and Chinese herbs I was able to begin sleeping well and continue to do so. Dr. Mark is a good listener and encourages his patients in all health issues as well as the original purpose for treatment. Consequently, my knees are stronger and I'm walking better and with more confidence. I haven't had the need for a cortisone shot in a year and a half. Occasionally, I would use a cane and it's now somewhere gathering dust. Also, I had a persistent headache that my primary physician had no solution for, and after two acupuncture treatments it's a thing of the past. Hot flashes were another issue that was treated successfully. I am so grateful to have found a knowledgeable and caring person to treat my ailments, many of which I thought would only grow worse as I aged. Generally, I feel healthier.
Summary
Reviewer
Review Date
Reviewed Item
Acupuncture effectively treat knee pain, insomnia, headache, hot flashes
Author Rating
Rita W
I love to play golf, that's my passion. But I'm overweight and my knees hurt so bad I couldn't even walk the course. My wife told me to try acupuncture. These guys were straight with me, said to try six treatments to see if my knees would respond. I'll tell you, nothing happened at first. But, by the sixth treatment my knees starting feeling better. I got six more treatments after that and now I'm playing golf again. They don't hurt so much any more. From a 10 out of 10, now they're at a 3. I can live with that.
Bill F
My knees were so bad I couldn't walk down the stairs without holding on to the railing for dear life. I'm also deathly afraid of needles. So they used extra tiny needles on my knees and in three treatments my knee pain was gone. Incredible! I highly recommend Raleigh Acupuncture for anyone with knee pain.
Susan T.
This was my first time trying out acupuncture. I had a great experience and was made to feel very comfortable with the whole process. The treatment I received on my knee definitely helped with my tendinitis. I would recommend Raleigh Acupuncture to anyone.
Spencer W
Summary
Article Name
Acupuncture Enhances Knee Rehab - Raleigh Acupuncture
Description
Acupuncture enhances knee rehab - Raleigh Acupuncture. New research finds acupuncture speeds recovery after knee surgery.
Author
Publisher Name
Raleigh Acupuncture Associates
Publisher Logo