The World Health Organization lists heart and lung disease as the two top causes of death in the world. This includes chronic heart disease, stroke, chronic obstructive pulmonary disease and lower respiratory infections. Acupuncture improves health naturally. It strengthens heart and lung function. If you want to boost your long term health, add acupuncture to your health maintenance regime.
Acupuncture Origins
Acupuncture is a component of Chinese medicine. It was developed over two thousand years ago in China. Over the millennia is has spread throughout Asia, Europe and America. The reason for its popularity is simple. It heals disease and restores health.
How Acupuncture Works
Acupuncture improves health naturally by strengthening organ function and restoring the body to balance. Disease is viewed as imbalance. For example, heart disease is caused when the heart has lost its natural balance. The same for lung and kidney disease. Acupuncture strengthens heart function by restoring its natural balance.
Balance is restored by activating healing energy, called Qi. Qi collects in the body at specific locations. These locations have been charted by Chinese medicine. We know them as acupuncture points. Each organ in the body has acupuncture points where Qi for that organ accumulates. For example, heart qi accumulates at the acupuncture points HT7, PC6 and BL15, to name a few.
By activating the qi at these points, the body is able to heal the organ. Healing occurs through the process of restoring balance. The concept seems simple, but the effect is profound. Acupuncture improves health naturally.
Acupuncture Improves Heart Function
Here are two examples to help clarify the process. First, hypertension is a medical condition caused by increased blood pressure. When heart acupuncture points are stimulated, heart qi is released. This heart qi acts upon the heart, strengthening and helping to restore balance. The result is lowered blood pressure.
A second example involves anxiety, which is considered a function of the heart in Chinese medicine. When a person with anxiety comes to our clinic, we treat them with acupuncture points that activate heart qi. This in turn strengthens heart function and helps restore balance to the heart. The result is a reduction in anxiety.
Acupuncture Improves Health Naturally
This same process occurs for each organ and their related diseases. Acupuncture works best on diseases (imbalances) that are caught early. Someone with mild hypertension will respond better than someone with chronic heart disease. So the key is to start before more severe conditions develop. That's why early intervention with acupuncture is important for long term health.
Western medicine is needed to manage severe, chronic diseases. It helps improve quality of life, but is not be able to heal the conditions. Acupuncture's gift is to avoid developing these chronic health conditions in the first place. Address problems with your heart and lungs early, before major disease develops. Good diet and exercise are important, and are promoted. Acupuncture needs to be promoted as well.
Next Steps
Acupuncture improves health naturally. Come in for a treatment. We will assess your health through the lens of Chinese medicine and help restore balance to your body. Add acupuncture as health maintenance, like you do with your dentist for good dental health. Keep your organs balanced to keep your health strong.
BOOK NOW to schedule an appointment online.
MEET OUR PRACTITIONERS IN THIS SHORT VIDEO.
LEARN ABOUT ALL THE CONDITIONS WE TREAT.
Acupuncture improves health naturally. Come in and experience this 2000 year old medicine for yourself. You will feel the difference!
Summary
Article Name
Acupuncture Improves Health Naturally - Raleigh Acupuncture
Description
Acupuncture improves health naturally - Raleigh Acupuncture. Strengthen heart and lung fuction to avoid chronic disease, improve quality of life.
Author
Publisher Name
Raleigh Acupuncture Associates
Publisher Logo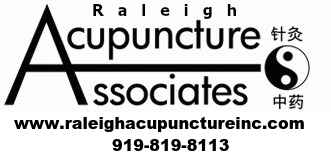 What our Clients are Saying
My doctor was trying to get me to start hypertension medication because I was borderline for over a year. I didn't want to because I knew I'd be on them forever. My wife did research and found Raleigh Acupuncture. They treated me and were able to lower my blood pressure to 135/85. My doctor says that if I maintain that level I don't need to start the meds. I recommend Raleigh Acupuncture. They are professional, kind and know their stuff.
Juan L
I was taking blood pressure medication but was unable to stabilize my blood pressure. Acupuncture reduced my stress and brought my blood pressure under control. Thank you Raleigh Acupuncture!!!
Camilla S
Acupuncture really helped my anxiety. I highly recommend Raleigh Acupuncture. Very professional, reasonably priced and focused on getting me better quickly. Thank you!
Sally T
I came in for acupuncture highly skeptical that it would be able to help me. I'm an A-type personality and very wired. I feel like I've been anxious my entire life. My wife must have been secretly researching treatments for anxiety because last month she announced that I WOULD be trying acupuncture! She did well picking the practice, as the doctors at Acupuncture Associates were top notch. They explained how acupuncture worked to deal with anxiety and then set about doing it. Well, I wouldn't be writing this letter if it didn't work. So you know the outcome. Highly satisfactory! I'm still an A-type guy, but with a fraction of the anxiety. The feelings of dread that were constantly lingering around me are gone. In it's place I feel a sense of peacefulness, albeit a wired peacefulness.
Roscoe P
Ever since we moved to Raleigh I was feeling a great deal more anxiety. It was probably a combination of factors including the stress of the move, looking for work and possibly the weather. My chest would get uncomfortably tight and my heart would race throughout the day. I had taken medications in the past but didn't want that again. Research on the web led me to Raleigh Acupuncture. They treated me for anxiety and after just one treatment I could feel the difference. I got 9 treatments and am completely better. I will continue coming because it makes me feel so good. I highly suggest acupuncture with them for the treatment of anxiety. It's much more effective than medications.
Christine B
I was feeling depressed and stressed because I didn't like my job and didn't know what to do with my life.  I started taking Lexipro but it really affected my libido so I stopped taking it.  I tried acupuncture because my husband said it helped him when he was depressed years earlier (before he met me!)  I went to Raleigh Acupuncture and started treatments.  They were really knowledgeable about Chinese medicine and explained how the body gets stuck in depression, and how the acupuncture gets the body unstuck.  They really listened to me and helped me figure stuff out.  I started feeling less depressed.  Then I actually started getting more clear about what I wanted to do with my life career-wise.  I decided to go back to school and now I'm almost done with my degree.  I haven't felt depressed at all since I was treated and I'm really excited about my life.  I'm very grateful to them for being such great healers and such a great support to me when I really needed it.
Tracy B
I've had generalized anxiety for years and had been managing it fairly well. But then I lost my job and the anxiety really escalated. I started getting panic attacks every day and dreaded even getting in my car to drive. My sister suggested that I try acupuncture, so I did. I went to Raleigh Acupuncture and explained my situation. They said they treated this condition all the time with excellent results. I was stressed about money too, but they had reasonable fees. They treated me with acupuncture and herbs for the next two months. I know it helped, because my unemployment situation didn't change but I stopped having panic attacks. Even my regular anxiety decreased – significantly. It's like my whole body relaxed and things didn't make me anxious as easily.
Peter T
Summary
Article Name
Acupuncture Improves Health Naturally - Raleigh Acupuncture
Description
Acupuncture improves health naturally - Raleigh Acupuncture. Strengthen heart and lung fuction to avoid chronic disease, improve quality of life.
Author
Publisher Name
Raleigh Acupuncture Associates
Publisher Logo