Acupuncture does not cure diabetes, but it helps lower blood sugar levels and helps diabetics with their blood sugar control. In addition, acupuncture reduces diabetes symptoms including thirst, frequent urination, hunger, fatigue, and blurred vision.
New Blood Sugar Study
A new research study finds that acupuncture lowers elevated blood sugar levels related to obesity and diabetes. A laboratory experiment using obese diabetic rats incorporated electro-acupuncture applied to the acupuncture points CV12 and CV4.
The experimental model was compared with two other groups. A control group received no acupuncture and another group received acupuncture at a point called ST36. The groups receiving acupuncture at ST36 and the control group receiving no acupuncture did not show significant changes in blood sugar levels. The group receiving acupuncture at CV4 and CV12 showed significantly lower blood sugar levels.
The researchers concluded that electro-acupuncture applied to CV4 and CV12 "was effective in lowering baseline blood sugar and modulating the change in blood sugar." The results clearly showed that acupuncture reduces diabetes symptoms.
Diabetic Neuropathy Study
Another recent study showed that acupuncture significantly reduces diabetic neuropathy, a condition involving symptoms such as numbness, tingling, electrical sensations and pain in the extremities. The study showed that human patients taking medications improved only 37% but patients receiving medications combined with acupuncture treatments improved at a 90% rate.
This finding supports the integrative medicine model of patient care where the combined effects of therapies delivers better patient outcomes than either as a standalone therapy.
The neuropathy study used acupuncture point CV4 as did the previous laboratory experiment showing the blood glucose lowering effects of electro-acupuncture. This acupuncture point is located on the midline, approximately 3 inches below the belly button. CV4 nourishes and stabilizes the Kidney, regulates Qi and restores Yang. CV4 is the intersection of the 3 leg Yin channels. Historically, it is called the Gate of Origin and is also referred to as the Sea of Qi and Gate of Life.
According to Chinese medicine, this point has a powerful effect on nourishing and strengthening the body. There is a long history in Chinese Medicine and modern clinical usage for using this acupuncture point for diabetes related conditions including lack of urinary control, impotence, painful urination), retention of urine and kidney related disorders.
This acupuncture point is one of the main strengthening points in Chinese Medicine and is given the function of strengthening the original Qi (energy) and benefiting the Jing (essence). This research also found clear evidence that acupuncture reduces diabetes symptoms.
Raleigh Acupuncture Neuropathy Treatment
At Raleigh Acupuncture we have developed a treatment protocol to reduce neuropathy of the feet and legs. It is based on new research, combined with our own experience. The results are excellent, reducing numbness and burning in the balls of the feet, toes and legs.
The treatment uses electro-acupuncture on four specific points on the foot. In addition, it used points on the arms and legs that strengthen organ function. Finally, it applies points on the head that influence the brain and central nervous system.
Next Steps
If you have diabetes and are looking for better blood sugar control, come in and give acupuncture a try. If you have neuropathy, you should also try acupuncture. Acupuncture reduces diabetes symptoms.
BOOK NOW to schedule an appointment online.
WATCH VIDEO ABOUT OUR NERVE PAIN TREATMENT.
LEARN ABOUT OTHER COMPLEX HEALTH CONDITIONS WE TREAT.
Acupuncture Reduces Diabetes Symptoms
If you have diabetes and are having difficulty controlling sugar levels, or if you have peripheral neuropathy, give acupuncture a try. Feel free to call us to discuss your case.
Summary
Article Name
Acupuncture Reduces Diabetes Symptoms - Raleigh Acupuncture
Description
Acupuncture reduces diabetes symptoms - Raleigh Acupuncture. Safe, natural treatment with no adverse side effects. Long lasting results.
Author
Publisher Name
Raleigh Acupuncture Associates
Publisher Logo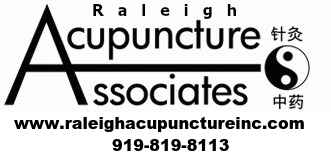 What our Clients are Saying
For the past 13 years I suffered from peripheral neuropathy in my calf, ankle and foot. I tried numerous medications, therapy with lights, neuromuscular massages and back decompression. I felt like I had stones under the ball of my foot. After the first couple of sessions with Dr. Mark, feelings returned to my calf, ankle and the "stone like feeling" under the ball of my foot began subsiding. Thanks to Dr. Mark, I am able now to walk without pain and discomfort. The extraordinary care and attentiveness I am receiving from Raleigh Acupuncture in treating my neuropathy is remarkable and I recommend them without reserve!
Lou R.
I'm a semi-professional weight lifter. I never had a problem until my hip went out doing squats. The pain was tremendous, like a sharp nerve pain down the back of my leg into the calf. It had sidelined me for two months while I tried unsuccessfully to work out the pain. Then a buddy suggested acupuncture. He had a similar hip pain and got relief at Raleigh Acupuncture. I went there and got treated. They told me to stop stretching until the injury was healed. I followed their instructions and got half a dozen treatments. The pain started easing after the first few treatments. I continued for another 6 treatments and was totally cured. I was able to get back to lifting with no residual effects of the injury. I've recommended this practice to a number of friends since that time and they all have had good experiences.
T.J.
I have neuropathy that is a burning, tingling pain down my legs and into my feet. The doctor said there was nothing I could do besides pain medicine, since I am diabetic. The meds didn't help much and made me feel groggy all the time. I tried acupuncture, after seeing a segment on Dr. Oz. I found Raleigh Acupuncture online and liked their website. They had a lot of useful information. The treatments were interesting. They used electric acupuncture on my legs and feet that felt like a tingling massage. They said it
would take a few treatments to start kicking in, and they were right. The burning pain slowly started to recede, and the tingling went away. I was truly amazed to feel such a difference in my legs and feet. I know so many people with neuropathy, and they are afraid to try acupuncture. I think they are crazy not to try it. What a difference not to be in constant pain anymore. I don't need medication for my legs.
Harriet C
I woke up one morning and started getting these excruciatingly painful shooting electric pains on the left side of my face. My wife took me to the emergency room and they said I had trigeminal neuralgia. They gave me some pain medicine, but a nurse there suggested I try acupuncture. She had this pain once and it was cured by acupuncture. She gave me the name of Raleigh Acupuncture. When I explained the situation they took me in the same day. After just one treatment I started feeling better. They saw me every day for six days, at which point the pain was completely gone. What a life saver. I strongly recommend getting acupuncture for trigeminal neuralgia.
Anthony W
Summary
Article Name
Acupuncture Reduces Diabetes Symptoms - Raleigh Acupuncture
Description
Acupuncture reduces diabetes symptoms - Raleigh Acupuncture. Safe, natural treatment with no adverse side effects. Long lasting results.
Author
Publisher Name
Raleigh Acupuncture Associates
Publisher Logo