Tachycardia is a condition where the heart starts racing on its own, not in response to exercise. Normal heart rates vary from 60 to 100 beats per minute. When they rise above 100 beats per minute, it is considered abnormal. Acupuncture reduces tachycardia by strengthening and calming the heart. This blog post describes the theory and application of our treatment.
Who Gets Tachycardia?
The American Heart Association states that those most likely to experience tachycardia include:
Children and women (more than men)
Anxious young people
Physically fatigued people
Excessive coffee drinkers
People who drink too much alcohol
Heavy smokers
Common Symptoms of Tachycardia?
Symptoms of tachycardia include:
Fainting
Lightheadedness or dizziness
Rapid heartbeat or palpitations
Fluttering in the chest
Pounding pulse
Chest pressure, tightness or pain
Shortness of breath
Fatigue
Common Western medicine treatments for tachycardia include medication, radiofrequency ablation, surgery, and in extreme cases, immediate electrical defibrillation.
Where Does Acupuncture Fit In?
Acupuncture reduces tachycardia and is the best option when first addressing the symptoms of a racing heart. It is natural, safe, and fast-acting. There is abundant scientific research showing the benefits of acupuncture for treating racing heart, dizziness, heart palpitations, chest tightness, anxiety, shortness of breath, and fatigue. Treating the root cause addresses all of these symptoms. Treat the root, and the symptom resolves naturally.
What Is the Root Cause of Tachycardia?
Chinese medicine recognizes several possible root causes for tachycardia. When a patient comes to our clinic at Raleigh Acupuncture, we conduct an intake exam. The intake includes asking them questions about their health, looking at their tongue, and feeling their pulse. This information gives us the clues to identify the unique pattern imbalance responsible for their tachycardia.
Common pattern imbalances for tachycardia include Heart Qi deficiency, Heart Yin deficiency, Heart Blood and Spleen Qi deficiency, Heart and Gall Bladder deficiency, Phlegm Heat, Spleen and Kidney Yang deficiency, and Blood Stagnation. All of these patterns involve rapid heartbeat, in addition to other symptoms associated with tachycardia. Our intake exam leads us to the correct imbalance.
Acupuncture Reduces Tachycardia
Each pattern imbalance listed above guides the practitioner to the correct acupuncture point prescription. For example, a treatment focusing on resolving Heart Yin deficiency would include acupoints HT7, SP6, and BL15. However, the treatment plan for addressing Phlegm heat would focus on acupoints ST36, ST40, and Li11.
As you can see, we don't treat all tachycardia cases the same. The patient's unique presentation prescribes their treatment. This same approach applies to every condition we treat, from migraine headaches to insomnia, shoulder pain to trigeminal neuralgia.
Tachycardia in the Winter Months
Tachycardia is more common during cold weather months. Cold weather stagnates blood circulation. Stagnant blood does not flow smoothly through the heart and vessels, predisposing people to bouts of racing heart and palpitations. Eat the following foods and herbs to help keep your blood circulating well in the winter:
Grains: quinoa, sweet rice, wheat germ
Vegetables: leeks, mustard greens, onions, radish, scallions, squash, sweet potatoes, turnips, watercress
Fruit: cherries, litchi, logan, peaches, raspberries, strawberries
Nuts and seeds: chestnuts, pinenuts, pistachio nuts, walnuts
Fish: anchovy, lobster, mussels, prawns, shrimp, trout
Meat: lamb, chicken, venison
Herbs and spices: basil, black pepper, capers, cayenne, chive seed, cinnamon, cloves, dill seed, fennel seed, garlic, ginger, horseradish, nutmeg, peppermint, rosemary, sage, savory, star anise, turmeric, thyme, white pepper
Beverages: chai tea, ginger tea, jasmine tea
Tachycardia Acupuncture Case Study
A 56-year-old man came to our clinic struggling with a racing heart. Other symptoms included dizziness, foggy thinking, vertigo, and night sweats. The medications his doctor gave him for tachycardia caused debilitating side effects, including nausea, vomiting, stomach pain, and diarrhea.
Our intake exam revealed that two pattern imbalances were causing his tachycardia, Phlegm Heat, and Blood Stagnation. Some of the acupoints used to correct these imbalances included: ST36, ST40, SP10, Li11, PC6, BL15, BL17, and BL20. He received treatment once a week, with sessions lasting approximately 45 minutes. The points worked well, and after two treatments he had less severe racing heart episodes. After seven treatments, his tachycardia was 80% better.
Next Steps
Acupuncture reduces tachycardia safely and naturally, with no negative side effects.
BOOK NOW to schedule an appointment online.
MEET THE PRACTITIONERS (VIDEO)
LEARN ABOUT ALL THE CONDITIONS WE TREAT.
Racing Heart
Acupuncture reduces tachycardia. If you struggle with a racing heart, palpitations, fatigue, anxiety, or chest tightness, come in for a treatment. Experience the benefits of acupuncture for yourself.
Summary
Article Name
Acupuncture Reduces Tachycardia - Raleigh Acupuncture
Description
Acupuncture reduces tachycardia - Raleigh Acupuncture. Safe, natural treatment reduces racing heart, palpitations for long lasting relief.
Author
Publisher Name
Raleigh Acupuncture Associates
Publisher Logo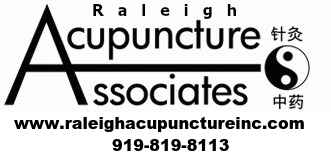 Summary
Article Name
Acupuncture Reduces Tachycardia - Raleigh Acupuncture
Description
Acupuncture reduces tachycardia - Raleigh Acupuncture. Safe, natural treatment reduces racing heart, palpitations for long lasting relief.
Author
Publisher Name
Raleigh Acupuncture Associates
Publisher Logo