There are many causes of abdominal pain. Endometriosis, IBS, Crohn's disease, and Leaky Gut syndrome are just a few. Acupuncture resolves abdominal pain regardless of the trigger. That's because we tackle the root cause of the pain.
Two Approaches To Treating Pain
We live in a culture of pain management. I rarely come across a person who does not use pain medicine at least occasionally. We consume Ibuprofen, Advil, aspirin, and prescription pain medications for ailments head to toe. And that's good. They help. I use them myself. But there are times when we can resolve pains at a deeper level. Acupuncture treats at this deeper level.
Chronic pain conditions like endometriosis often cause ongoing, severe, debilitating abdominal pain in women. Endometriosis occurs when blood accumulates outside of the uterus. Laparoscopy procedures can remove the build-up of blood, but often it comes back. There is no Western medical treatment or procedure to resolve the pain for good. So women who have endometriosis end up taking a lot of pain medications.
Acupuncture offers a different path. It allows your body to restore balance at the root level. In the case of endometriosis, acupuncture prompts your body to circulate blood in the abdomen more effectively, preventing unwanted build-up. Healthy blood flow, in turn, resolves the associated pain. There are specific acupuncture points for improving blood circulation. Other points maintain healthy circulation over time. Our endometriosis treatment is one example how acupuncture resolves abdominal pain naturally.
IBS and Crohn's Disease
IBS is an umbrella diagnosis that includes a large number of chronic pain conditions involving digestion and bowel function. People present with stomach pain, abdominal pain, painful and urgent diarrhea, or chronic constipation. Western medicine has no cure for this condition but does offer a host of pain medicines to help patients manage.
Acupuncture treats IBS by identifying and addressing the root cause. Each patient has a unique imbalance responsible for their condition. Liver Overacting on the Stomach may cause stomach pain, a typical Chinese medicine diagnosis. Phlegm Dampness may cause abdominal pain. Chronic constipation may be a result of Liver or Heart Fire. Whatever the cause, the acupuncturist develops a treatment plan to correct the imbalance.
In addition to treating the root cause, acupuncture resolves abdominal pain, and other digestive disorders by addressing the local areas of pain. At Raleigh Acupuncture, a typical treatment plan for abdominal pain will include acupuncture points on the limbs to address organ imbalances (Liver, Large Intestine, etc.) and local points on the abdomen to disperse pain in that area. The combination approach works wonders to resolve pain.
Leaky Gut Syndrome
Permeability issues in the small intestine are the root of most autoimmune conditions. In these situations, the intestine is not containing its toxic contents as it should be doing. We call this Leaky Gut. The result is inflammation caused by an overactive immune response to the material leaked from the intestine. And this inflammation often causes severe pain.
Acupuncture treats Leaky Gut and other autoimmune conditions with a multi-pronged approach. We quiet the immune system, reduce inflammation, and reduce pain – all at the same time. This approach requires a thoughtful intake exam and accurate Chinese medicine diagnosis. We must correctly identify the root cause for the treatment to be effective. At Raleigh Acupuncture, our practitioners have the training and experience needed to treat autoimmune conditions.
What To Expect
Treatments are relaxing. Many of our patients fall asleep during their sessions. We use sterile, single-use, hair-thin needles. There is no risk of infection. Acupuncture is one of the safest medicines on the planet, with no negative side effects.
Stomach Pain Next Steps
BOOK NOW to experience for yourself how acupuncture resolves abdominal pain.
WATCH VIDEO ABOUT OUR ABDOMINAL PAIN TREATMENT.
LEARN ABOUT OTHER CONDITIONS WE TREAT.
Acupuncture Resolves Abdominal Pain
One of the benefits of acupuncture is the long-term relief it brings. Unlike pain medicine, acupuncture delivers lasting pain reduction by addressing the root cause of disease. And there are no side effects because it's your own body doing the healing, prompted by the acupuncture. Natural, safe, great results. It's no wonder millions of Americans are turning to acupuncture to help them resolve chronic pain conditions.
Summary
Article Name
Acupuncture Resolves Abdominal Pain - Raleigh Acupuncture
Description
Acupuncture resolves abdominal pain - Raleigh Acupuncture. Endometriosis, IBS, Crohn's disease and Leaky Gut sydrome all improve with acupuncture.
Author
Publisher Name
Raleigh Acupuncture Associates
Publisher Logo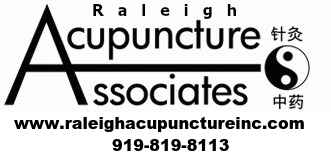 What our Clients are Saying
I developed severe abdominal pain following the stomach flu. Three rounds of antibiotics did not help. Neither did an elimination diet. Raleigh Acupuncture got rid of the pain in six treatments! Acupuncture is amazing. And so are they.
Alan J
I have always had a nervous stomach.  Some people get headaches, I get stomach aches.  It's always worse with stress and eases up on the weekends when I can relax.  I did not think of getting treatment until I stumbled on an article saying how acupuncture was excellent for treating stomach pain.  I went to Raleigh Acupuncture and described my condition.  They explained why my stomach hurt.  It totally made sense to me.  It's all about internal balance.  So they went to work on me to get my stomach balanced.  And I'm pleased to say that it worked.  I no longer have a nervous stomach and stomach pain, even in stressful situations.  I've made some changes to my diet, based on their recommendations, and took chinese herbs for a while, but don't need to take them now.  I'm convinced that I would have lived with stomach pain for the rest of my life had it not been for acupuncture.
Polly B
Summary
Article Name
Acupuncture Resolves Abdominal Pain - Raleigh Acupuncture
Description
Acupuncture resolves abdominal pain - Raleigh Acupuncture. Endometriosis, IBS, Crohn's disease and Leaky Gut sydrome all improve with acupuncture.
Author
Publisher Name
Raleigh Acupuncture Associates
Publisher Logo