It's a bold statement that acupuncture resolves boredom, but it's true. Let's say you've been feeling very bored lately. Your job is boring – you sit around 8 hours a day at your desk frustrated that you're so bored. You watch the clock move minute by minute, just waiting for a break or the day to end.
Or you're a student and school is boring. You have to sit through class after class, not interested in the material, or overwhelmed by the material. Or your friends are boring. You have to socialize with people that don't interest you, or spend your time doing things that don't interest you.
We're not just talking about being bored once in a while. A husband might dislike grocery shopping with his wife, but he likes the meals she'll make with the food. A wife may not enjoy going to the ball game with her husband, but she knows it makes him happy, and she's willing to do it.
I'm talking about when you wake up in the morning dreading the day because you know it's going to be boring for you. Hour after hour, all day long. This is where acupuncture can make a real, substantial difference. This is where acupuncture resolves boredom.
Boredom Is A Physical Condition
Imagine, for a moment, that boredom is not a mental state, but rather a physical state. So it's not like being angry. It's more like being hungry. If that's the case, then we can reduce the boredom if we find the physical solution. If you were hungry you'd eat a sandwich and feel better. So what's the physical solution for being bored?
The answer is MOVE YOUR QI (pronounced Chi). That's right. You've got to move the Qi in your body and your boredom will lift. Qi is energy that flows through your body. It nourishes your organs, builds and moves the blood, allows you to move your limbs and engage in activities. Qi is the thing that gives us life.
It's All About The Qi
Now Qi has many functions. One of it's functions is to smooth our emotions. When Qi moves smoothly through our body we feel emotionally good. However, when our Qi gets stuck and does not move smoothly, we have problems.
One of those problems is that it makes us feel bored with our lives. Bored with our jobs, bored in our relationships, bored with our day to day tasks that are necessary for a good life.
How Acupuncture Resolves Boredom
Acupuncture is the solution for boredom because it is the single best way to get your Qi flowing smoothly again. Chinese medicine doctors specialize in identifying why your Qi is stagnant and treating you with acupuncture to correct the problem and move the Qi. We are "balance restorers" for the body, correcting imbalances responsible for Qi stagnation.
Acupuncture won't turn a lousy job into a good one. But it will get you out of boredom and help you see what you need to do to get a better job, or make changes in your current one to improve it. It won't change the personality of you or your loved one, but it give you the tools to make the relationship better.
Acupuncture resolves boredom by getting you unstuck. It will empower you to make the changes in your life where they are needed. It will also help you relax into tasks, helping them become less boring.
Next Steps
If you feel bored a good deal of the time, get a few acupuncture treatments and see for yourself. Your world will start changing right away. Changing for the better. Boredom is close cousins with depression. You don't want that in your life. Drag yourself into acupuncture. Let us tune up your sluggish Qi. You'll start feeling better in no time.
BOOK NOW to schedule an appointment online.
WATCH VIDEO ON OUR BOREDOM TREATMENT.
LEARN ABOUT OTHER EMOTIONAL CONDITIONS WE TREAT.
Acupuncture resolves boredom quickly and efficiently. Treatments are also relaxing and rejuvenating. Many of our patients fall asleep during their session.
Summary
Article Name
Acupuncture Resolves Boredom - Raleigh Acupuncture
Description
Acupuncture resolves boredom. Boring job, boring relationship, boring day to day turned around with acupuncture. Safe, long lasting results.
Author
Publisher Name
Raleigh Acupuncture Associates
Publisher Logo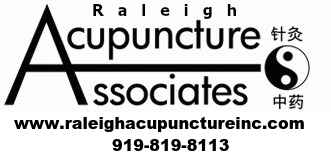 What our Clients are Saying
I was feeling depressed and stressed because I didn't like my job and didn't know what to do with my life.  I started taking Lexipro but it really affected my libido so I stopped taking it.  I tried acupuncture because my husband said it helped him when he was depressed years earlier (before he met me!)  I went to Raleigh Acupuncture and started treatments.  They were really knowledgeable about Chinese medicine and explained how the body gets stuck in depression, and how the acupuncture gets the body unstuck.  They really listened to me and helped me figure stuff out.  I started feeling less depressed.  Then I actually started getting more clear about what I wanted to do with my life career-wise.  I decided to go back to school and now I'm almost done with my degree.  I haven't felt depressed at all since I was treated and I'm really excited about my life.  I'm very grateful to them for being such great healers and such a great support to me when I really needed it.
Tracy B
I had very severe depression after my son was born.  The doctors put me on medication, which helped, but I still had no motivation and felt very sad.  I tried acupuncture and it really improved my mood.  I would say that within four weeks of starting treatment I was no longer depressed.  My motivation returned, I was able to get out of bed in the morning ready to go, and I started enjoying my son for the first time.  I think the combination of medications and acupuncture worked great for me.  I appreciate the caring and skill at Raleigh Acupuncture and recommend them highly for treating depression.
Ari S
Summary
Article Name
Acupuncture Resolves Boredom - Raleigh Acupuncture
Description
Acupuncture resolves boredom. Boring job, boring relationship, boring day to day turned around with acupuncture. Safe, long lasting results.
Author
Publisher Name
Raleigh Acupuncture Associates
Publisher Logo