Today's blog post is for people suffering from heartburn, also known as acid reflux or GERD. Acupuncture resolves heartburn naturally, without medications, bringing long lasting results!
The Problem
Heartburn is a painful condition causing just enough discomfort to ruin a perfectly good day. What is heartburn? The stomach naturally creates acid to break down foods. This is good. But when that acid leaks up instead of down, it causes pain and damages the body. The esophagus is not designed to handle that acid, and it causes a painful burning sensation in our stomach, chest or throat. Western medications sometimes give relief, sometimes they don't. I've had patients say their medications worked at first, but over time actually made the condition worse.
Here's how WebMD describes acid reflux and heartburn: At the entrance to your stomach is a valve, which is a ring of muscle. Normally, the it closes as soon as food passes through. If it doesn't close all the way or if it opens too often, acid produced by your stomach can move up into your esophagus. This can cause symptoms such as a burning chest pain called heartburn. If heartburn happens more than twice a week, you have acid reflux disease, also known as gastroesophageal reflux disease (GERD).
The Solution
Acupuncture successfully treats heartburn. It helps the stomach stop "rebelling" upwards into the esophagus. Each organ has its own energy. The stomach energy is meant to travel downward. When you eat food, it gets broken down in the stomach and then passes down to the intestines. When there is a disharmony in the stomach, it sometimes causes the stomach energy to "rebel" upwards.
In the case of acid reflux or heartburn, stomach acid which should reside in the stomach travels upward instead, burning as it goes. Acupuncture harmonizes the stomach, redirects rebellious stomach energy downward, and as a result resolves acid reflux.
Acupuncture Resolves Heartburn – How It Works
How does acupuncture direct the stomach's energy downward? One of the amazing things about acupuncture is that it uses a point on the surface of the body to influence organ function deep within the body. In the case of the stomach, there are acupuncture points in specific locations on the body that influence the stomach.
Some points strengthen the stomach, meaning they make the stomach do it's job better. That includes digesting food efficiently, separating the pure from the impure, sending the pure food to be turned into energy and the impure out as waste. Other points on the body address the proper downward function of the stomach. One point, called PC6, redirects stomach energy downward. It's useful for treating heartburn, as well as nausea.
Using a combination of acupuncture points to strengthen and harmonize the stomach and specifically to redirect rebellious stomach energy downward is how we treat and resolve acid reflux and heartburn.
What To Expect
We use sterile, single-use, hair thin needles. You will hardly feel them. Treatments are relaxing. Many of our patients fall asleep during their sessions.
Next Steps
BOOK NOW to schedule an appointment online. Or call us at 919-819-8113 and we'll schedule one for you.
To learn about other digestive issues we treat, click DIGESTIVE ISSUES WE TREAT.
For a list of all the conditions we treat with acupuncture click ALL CONDITIONS WE TREAT WITH ACUPUNCTURE.
To learn more, watch this video describing how acupuncture resolves heartburn. VIDEO: ACUPUNCTURE RESOLVES HEARTBURN.
Summary
Article Name
Acupuncture Resolves Heartburn - Raleigh Acupuncture Associates
Description
Acupuncture resolves heartburn. Raleigh Acupuncture Associates specializes in digestive issues including heartburn, acid reflux and GERD.
Author
Publisher Name
Raleigh Acupuncture Associates
Publisher Logo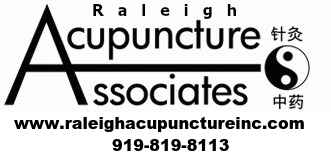 What our Clients are Saying
I've been coming to Raleigh Acupuncture for the last month and I have nothing but good things to say. They are so knowledgable about the whole body and care for the whole body. I have been taking acid reflux meds for years now every night. If I didn't take them I had so many problems (burning, hurting stomach, waking up from pain in the middle of the night, etc.). After just the first treatment I was only having to take meds every other day. After 4 treatments now, I take medicine maybe every 3-4 days. The acupuncture has made more of a difference than anything else, and I am so thankful to have found Raleigh Acupuncture.
Hannah H
Fantastic results for my acid reflux! No more burning pain, and I can eat alot more foods. Great job Raleigh Acupuncture! I'm sending all my friends to you!
Hal V
I was diagnosed with GERD (acid reflux) 12 years ago and was put on medication at that time. The medication (Prilosec) eased my symptoms but I still always had some level of daily discomfort. I read an article about Chinese medicine being able to cure GERD and decided to explore my options. Raleigh Acupuncture had a good website and reviews so I booked an appointment. Their intake was very thorough and afterward they treated me with acupuncture and Chinese herbs. Within three treatments I was feeling much less symptoms of the GERD, less pain and burning. Within nine treatments my condition was completely resolved. It's been a year since my last treatment and the GERD has not reappeared. This should be mandatory for all patients suffering from acid reflux. It does not make any sense to take medications for your whole life when a condition can be cured in a month for less than $500.
Joseph P
My acid reflux meds stopped working about three months ago and someone suggested acupuncture so I gave it a try. I couldn't eat anything without having burning pain from my stomach up into my chest. What a relief from the acupuncture! They totally cured my reflux. I've been living with this, just managing it with medications, when all the while I could have cured it with this. Absolutely amazing! I love Raleigh Acupuncture!!
Jessica N
Summary
Article Name
Acupuncture Resolves Heartburn - Raleigh Acupuncture Associates
Description
Acupuncture resolves heartburn. Raleigh Acupuncture Associates specializes in digestive issues including heartburn, acid reflux and GERD.
Author
Publisher Name
Raleigh Acupuncture Associates
Publisher Logo