Acupuncture is the most effective, all natural, inexpensive way to get pregnant. If you are struggling with infertility, try acupuncture. This article will discuss why acupuncture treats infertility best, and how it works to help you get pregnant.
Is It Right For You?
You can get acupuncture on it's own or in conjunction with Western medical treatments (IUI, IVF). If you've been trying to get pregnant for 6 to 12 months without success, but have no prior infertility issues, acupuncture is all you will probably need. Most women get pregnant with our infertility treatment in three to six cycles (3 – 6 months).
For those of you who are already doing a Western medical infertility treatment, you can use acupuncture to increase your success. For those of you who cannot afford Western infertility treatment, don't despair. Come to acupuncture. Our infertility treatment costs just a fraction of Western infertility programs and has fantastic results.
What About Men?
For you men out there who have gotten the medical report showing low sperm count or low sperm motility, you need to come in for acupuncture as well. Our infertility treatment for men will increase sperm count and motility. And unlike Western medical hormone therapies, there are no side effects with our treatment.
How It Works
When you come for infertility treatment, the first thing we do is sit down and talk with you. We ask lots of questions about your health, sleep, digestion, and menstrual cycle. We ask about your medical history, any previous pregnancies, miscarriages, and births. We ask about the stresses in your life, your family, and your work.
We also look at your tongue and feel your pulse. We may ask you to track your temperature in the mornings for a month, to show us important information about your hormone levels. From all of this information we identify the imbalances that are present and responsible for your infertility.
Our Focus
The focus of your infertility treatment is to bring your body back into balance again. The acupuncture and herbs do just that, easing your body back into a healthy state. Most infertility is correctable through acupuncture. Your acupuncture sessions will involve acupuncture points specifically designed to address your particular imbalances. Acupuncture treats infertility best.
For example, some women have what we call blood stagnation. A common symptom would be sharp, stabbing cramping pain before and during periods with maroon colored blood and clots. This imbalance can often cause infertility. There are acupuncture points and Chinese herbs to correct this condition.
Case Study 1: Jody and the case of IC and PCOS
Jody suffered from interstitial cystitis (IC) and polycystic ovarian syndrome (PCOS). She was told by her doctors that it would be difficult for her to get pregnant. Her doctors even doubted that she was ovulating. Her hormone levels were out of balance. She came to our clinic feeling exhausted and frustrated with her poor prospects of getting pregnant. To her surprise and immense joy, after four months of treatment not only were her IC symptoms dramatically reduced, but she was pregnant!
Case Study 2: Terry and the case of Old Eggs
Terry was 43 years old when she came to us suffering from infertility. Her infertility doctor said she was not a good candidate because her eggs were too old. She and her husband desperately wanted a child. She was very stressed about this and was having difficulty sleeping. We focused her acupuncture treatments on increasing blood circulation to her uterus and ovaries and improving her overall health. With treatment, her sleeping improved and her stress levels diminished. In three months she was pregnant.
Case Study 3: Carrie and the case of No Period
Carrie had been on birth control pills for years. Six months earlier she had stopped because she wanted to get pregnant. To her dismay, her period completely stopped. Doctors offered medication that would force her to have a period but she preferred a natural alternative. After two months of acupuncture her period returned. Two months later she was pregnant! Acupuncture treats infertility best!
Case Study 4: Nancy and the case of Prior Miscarriage
Nancy came to our clinic after losing her last pregnancy to miscarriage in the third trimester. The loss of her baby was devastating. Both she and her doctor were apprehensive about getting pregnant again. With the help of acupuncture she got pregnant within three months.
But her anxiety levels were still high. She continued acupuncture during her pregnancy, where we focused on strengthening her internal organs and also controlling her anxiety and stress. To her great joy the pregnancy was easy and she delivered a healthy baby boy!
Next Steps
If you've been struggling to get pregnant, call us today. We'll be happy to talk with you and see if we can help. Acupuncture treats infertility best.
BOOK NOW to schedule an appointment online.
WATCH VIDEO ABOUT OUR INFERTILITY TREATMENT.
LEARN ABOUT OTHER WOMEN'S HEALTH ISSUES WE TREAT.
Acupuncture Treats Infertility Best
If you are curious about acupuncture and want to learn more why acupuncture treats infertility best, give us a call or book an appointment. We have more infertility resources on our website. Just type "infertility" in the search box on the top of the page to see all the information we have.
Summary
Article Name
Acupuncture Treats Infertility Best - Raleigh Acupuncture
Description
Acupuncture treats infertility best - Raleigh Acupuncture. Safe, natural fertility treatment for women and men delivers outstanding results.
Author
Publisher Name
Raleigh Acupuncture Associates
Publisher Logo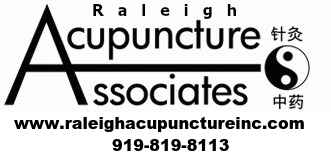 What our Clients are Saying
I was scheduled for IVF and they suggested I get acupuncture beforehand to increase my chances of success.  I went to Raleigh Acupuncture for a month before the procedure.  It was very relaxing and definitely reduced my stress levels.  My uterine lining also increased more than ever before.  The IVF was a success and I'm now pregnant.  It was definitely worth doing the acupuncture.  I did not want to have to repeat IVF for $25K a pop.  And when I got morning sickness, they cured that too!
Maria T
I sought Raleigh Acupuncture's help in 2010 following a miscarriage. Happily, in 2011, I had a very healthy little boy. My son is 11 months old. I tell everyone how much you got me back on track after my miscarriage – it was truly amazing. I had a great pregnancy too.
Jen D
My husband and I had been trying to get pregnant for the past two years.  I had undergone three rounds of Clomid with no success and the doctor was talking about IVF.  We didn't have the money for that, so we tried acupuncture.  They took a lot of time to explain what they were doing with the acupuncture and Chinese herbs.  I learned so much about my cycle and the reasons I was having trouble getting pregnant.  They said it would take 3 to 6 months to get pregnant, and sure enough, after 3 months I was pregnant!  It seems like a miracle to me.  I'm so grateful to Raleigh Acupuncture.  Thank you!!!
Sonya B
Summary
Article Name
Acupuncture Treats Infertility Best - Raleigh Acupuncture
Description
Acupuncture treats infertility best - Raleigh Acupuncture. Safe, natural fertility treatment for women and men delivers outstanding results.
Author
Publisher Name
Raleigh Acupuncture Associates
Publisher Logo