A 45 year old man came to our office suffering from daily panic attacks. His anxiety was off the charts, triggered by difficulties with his business. His symptoms, including chest pain, racing heart, and feelings of dread, were causing a self-perpetuating cycle of anxiety, and he was desperate for help. This anxiety relief success story describes how acupuncture was able to resolve his panic attacks.
Panic Attacks – A Brutal Condition
The Mayo Clinic lists these symptoms as common when having a panic attack:
Sense of impending doom or danger
Fear of loss of control or death
Rapid, pounding heart rate
Sweating
Trembling or shaking
Shortness of breath or tightness in your throat
Chills
Hot flashes
In other words, panic attacks make you feel like you're dying. They can humble the strongest man or woman.
The Personal Face of Anxiety
Our patient was humbled. He was a strong, athletic, successful businessman. His troubles started four months earlier when a business deal went south, leaving him in fairly significant debt. In the process, anxiety and panic attacks set in. He had never dealt with anxiety like this before.
At first he thought he was having a heart attack. A visit to the emergency room, followed by a full cardiac work-up, revealed that his heart was fine. But his emotions were not. He was struggling with severe anxiety and panic attacks.
His doctor prescribed medications to address the anxiety, which helped a bit, but did not stop the daily panic attacks. He was unable to work, which made the anxiety all the worse, as he desperately wanted to right his business and get back on track. He was stuck in a cycle of fear, immobilized in a way he had never experienced possible. He was a successful, hard working man, married with children, accomplished in everything he put his mind to. And now he felt helpless, overwhelmed and distraught.
Anxiety Relief Success Story
He started reading about other treatments for anxiety and panic attacks, and came across Raleigh Acupuncture's web site. He booked an appointment and came in, skeptical but desperate.
Our examination confirmed his diagnosis. Chinese medicine has been treating anxiety for thousands of years. We understand the condition as an imbalance with the heart, which can be brought on by a traumatic event or circumstance. His tongue and pulse clearly pointed to this imbalance, as well as his other symptoms, like insomnia, racing heart, palpitations, and feelings of fear and dread.
He received his first acupuncture treatment on a Tuesday. By the next day he was already starting to feel signs of relief. His panic was easing, and his physical symptoms were starting to decrease. Six treatments later, spaced one week apart, he was 80% better, on the road to a full recovery. He was working again, sleeping without medications, and feeling hopeful that he would fix his business.
After 10 acupuncture treatments, he reported his anxiety 95% resolved, with no panic attacks. He had stopped all medications and was feeling like his normal self again. He had a plan to right his business and was feeling optimistic about the future.
Treatment Details
Our patient's treatment strategy included clearing heat from the heart, smoothing his liver qi, anchoring liver yang and calming the shen. These are all Chinese medicine pattern imbalances which acupuncture can correct. Acupuncture points included: PC6, LI11, SP6, LV3 and GV20. Ear acupuncture utilized Shen Men and Point Zero.
In addition, Chinese herbs were used in the beginning of his treatment to speed the process of restoring balance. The famous formula, Tian Wang Bu Xin, was used. Chinese herbs, when prescribed properly by a trained Chinese medicine practitioner, are absolutely safe, with no negative side effects.
Next Steps
If you, or someone you know, is struggling with anxiety, panic attacks, or both, try acupuncture. It is highly effective in relieving these conditions. Treatments balance your internal organs, and in the process restore your health and relieve your mind.
BOOK NOW to schedule an appointment on line.
WATCH VIDEO ABOUT OUR ANXIETY TREATMENT.
LEARN ABOUT OTHER EMOTIONAL CONDITIONS WE TREAT.
Summary
Article Name
Anxiety Relief Success Story - Raleigh Acupuncture
Description
Anxiety relief success story - Raleigh Acupuncture. 45 year old man overcame daily panic attacks and found peace of mind with acupuncture.
Author
Publisher Name
Raleigh Acupuncture Associates
Publisher Logo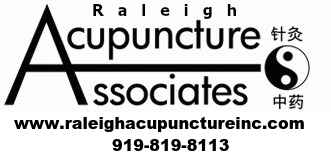 What our Clients are Saying
Acupuncture really helped my anxiety. I highly recommend Raleigh Acupuncture. Very professional, reasonably priced and focused on getting me better quickly. Thank you!
Sally T
I came in for acupuncture highly skeptical that it would be able to help me. I'm an A-type personality and very wired. I feel like I've been anxious my entire life. My wife must have been secretly researching treatments for anxiety because last month she announced that I WOULD be trying acupuncture! She did well picking the practice, as the doctors at Acupuncture Associates were top notch. They explained how acupuncture worked to deal with anxiety and then set about doing it. Well, I wouldn't be writing this letter if it didn't work. So you know the outcome. Highly satisfactory! I'm still an A-type guy, but with a fraction of the anxiety. The feelings of dread that were constantly lingering around me are gone. In it's place I feel a sense of peacefulness, albeit a wired peacefulness.
Roscoe P
Ever since we moved to Raleigh I was feeling a great deal more anxiety. It was probably a combination of factors including the stress of the move, looking for work and possibly the weather. My chest would get uncomfortably tight and my heart would race throughout the day. I had taken medications in the past but didn't want that again. Research on the web led me to Raleigh Acupuncture. They treated me for anxiety and after just one treatment I could feel the difference. I got 9 treatments and am completely better. I will continue coming because it makes me feel so good. I highly suggest acupuncture with them for the treatment of anxiety. It's much more effective than medications.
Christine B
I was feeling depressed and stressed because I didn't like my job and didn't know what to do with my life.  I started taking Lexipro but it really affected my libido so I stopped taking it.  I tried acupuncture because my husband said it helped him when he was depressed years earlier (before he met me!)  I went to Raleigh Acupuncture and started treatments.  They were really knowledgeable about Chinese medicine and explained how the body gets stuck in depression, and how the acupuncture gets the body unstuck.  They really listened to me and helped me figure stuff out.  I started feeling less depressed.  Then I actually started getting more clear about what I wanted to do with my life career-wise.  I decided to go back to school and now I'm almost done with my degree.  I haven't felt depressed at all since I was treated and I'm really excited about my life.  I'm very grateful to them for being such great healers and such a great support to me when I really needed it.
Tracy B
I've had generalized anxiety for years and had been managing it fairly well. But then I lost my job and the anxiety really escalated. I started getting panic attacks every day and dreaded even getting in my car to drive. My sister suggested that I try acupuncture, so I did. I went to Raleigh Acupuncture and explained my situation. They said they treated this condition all the time with excellent results. I was stressed about money too, but they had reasonable fees. They treated me with acupuncture and herbs for the next two months. I know it helped, because my unemployment situation didn't change but I stopped having panic attacks. Even my regular anxiety decreased – significantly. It's like my whole body relaxed and things didn't make me anxious as easily.
Peter T
Summary
Article Name
Anxiety Relief Success Story - Raleigh Acupuncture
Description
Anxiety relief success story - Raleigh Acupuncture. 45 year old man overcame daily panic attacks and found peace of mind with acupuncture.
Author
Publisher Name
Raleigh Acupuncture Associates
Publisher Logo