The email came early Tuesday morning – Jack's back went out over the weekend and it was bad. I made room in the schedule for him to come in the next day. What follows is a back pain acupuncture success story.
Back Pain Acupuncture Success Story
I've known Jack for 15 years (not using his real name for privacy purposes). He's in his early 50s, strong as an ox, with a kind heart and thoughtful eyes. He is a skilled mason, doing stone and brick work all over the state. He has good health, so I don't see him very often. But once in a while his back goes out, and it sidelines him.
What Causes Acute Back Pain?
I'm no stranger to back pain. My back has been giving me trouble since I was a teen. Before finding acupuncture, I would have regular back spasms every three months or so, triggering pain that would double me over and make me walk around crooked for a week. Now, with regular acupuncture, I deal with that sort of pain much less frequently.
Acute back pain can be triggered by lifting a couch the wrong way, overdoing a weekend pick-up football game, pushing yourself too much on that 5K, or slipping on a wet floor. Then there are the reasons that don't make any sense. You could be brushing your teeth one morning when all of a sudden your back spasms for no reason. Or you could sneeze the wrong way, and it can lock up.
In Jack's case, he pushed too hard at work. It doesn't matter how strong you are, or how good you are at your job. Physical labor taxes the body. Stones are heavy. He was working too hard and his back decided to spasm.
Jack's Acupuncture Treatment
At Raleigh Acupuncture no two cases are the same, so no two acupuncture treatments will look the same. To create a true back pain acupuncture success story it's important to assess each situation correctly, and develop a treatment plan most suitable to the problem. In this case, Jack presented with severe pain in the lower back around the quadratus lumborum (QL). That's a flat muscle in the lower back between the second and fifth lumbar vertebrae.
This type of pain called for a specific treatment. Needle placement is important for an acupuncture treatment to be successful. Once the points were inserted, I added electroacupuncture. This makes the treatment stronger. It's not for everyone, but I was familiar with Jack's back, and I knew he would benefit from this technique.
It's All About Results
By the next day Jack was feeling much better. The back pain was 80% resolved and he was able to return to work. He took it easy the rest of the week, and by the weekend he was 100%. One treatment, full recovery. It often takes three or four treatments for full recovery. Jack is a fast healer. However, most people get significant relief after the first session.
Next Steps
If you have acute or chronic back pain, try acupuncture. It's safe, natural and provides long lasting relief. And don't let the needles scare you. Treatments are surprisingly relaxing. Many of our patients fall asleep during their sessions. They wake feeling refreshed, with a clear head and sense of well being.
BOOK NOW to schedule an appointment online.
WATCH VIDEO ABOUT OUR BACK PAIN TREATMENT.
LEARN ABOUT OTHER PAIN CONDITIONS WE TREAT.
Summary
Article Name
Back Pain Acupuncture Success Story - Raleigh Acupuncture
Description
Back pain acupuncture success story - Raleigh Acupuncture. Learn about one man's good experience finding back pain relief with acupuncture.
Author
Publisher Name
Raleigh Acupuncture Associates
Publisher Logo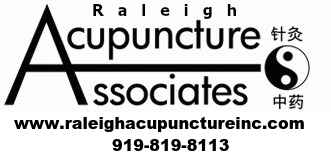 What our Clients are Saying
I came to Raleigh Acupuncture. After 1 treatment, my back felt better than it has in a year. I've had acupuncture before elsewhere and it has never been this effective.
Matt G
I went in for a bulging disc in my back and a couple of days after the first treatment I had no pain in my back. Before treatment I had a constant dull pain in the middle of my back when at rest. The treatments were about a week apart and I completed 3 of them. It has been about 3 weeks since I have been and have a slight pain in my back but is nowhere near what it was before I started treatment.  Before getting acupuncture I tried chiropractic and felt worse when I was done. For those that are skeptical like me, let me tell you that it works. I would definitely recommend Dr Mark in his ability to help with your pain.
Michael M
I suffered from low back pain for years and tried many different remedies. When I came to Raleigh Acupuncture, they really listened to understand my issues. I can honestly say that they cured my chronic back pain. I didn't think it was possible, after all these years. I highly recommend this practice. The doctors take the time and do good work.
Jake P
Summary
Article Name
Back Pain Acupuncture Success Story - Raleigh Acupuncture
Description
Back pain acupuncture success story - Raleigh Acupuncture. Learn about one man's good experience finding back pain relief with acupuncture.
Author
Publisher Name
Raleigh Acupuncture Associates
Publisher Logo