In today's complex world, it is imperative for America to adopt a strategic approach that upholds peace, fiscal responsibility, and democratic reform. This essay discusses building a prosperous America by delving into four critical aspects that can help the nation achieve these goals:
Avoiding unnecessary wars like the Ukraine conflict.
Restraining excessive spending.
Empowering states with greater control.
Implementing term limits for federally elected officials.
By embracing these principles, America can foster a more prosperous and stable future for its citizens.
Avoiding Unnecessary Wars
One of the primary objectives of any nation should be to prevent armed conflicts whenever possible. The devastating consequences of war, both human and economic, necessitate a prudent approach. The Ukraine war serves as a poignant example of the need for caution. America can mitigate the risk of unnecessary bloodshed by prioritizing diplomatic negotiations, compromise, and innovative solutions.
The United States should take the lead in pursuing relentless diplomacy, fostering meaningful dialogue with all parties concerned, and utilizing international institutions to ease tensions and avoid military conflict. In this way, we can effectively address geopolitical tensions, ensuring a peaceful resolution to conflicts while safeguarding American interests.
Reining in Spending
Excessive government spending is a grave hindrance when building a prosperous America. It is a concern that has far-reaching implications for both present and future generations. America can secure its economic stability and long-term prosperity by prioritizing fiscal responsibility. The country must comprehensively review its budgetary allocations, cutting wasteful expenditures and directing resources towards vital areas such as education, healthcare, and infrastructure.
The federal government must encourage transparency, promote accountability, and implement mechanisms for regular audits. These measures will ensure that we use taxpayer dollars more effectively and responsibly, reducing the burden of national debt and fostering economic growth. In addition, money should only be allocated and spent on projects and programs once a realistic funding source is identified and committed.
Empowering States with Greater Control
A decentralized governance system, where states possess significant decision-making authority, is essential for fostering a vibrant democracy. Granting states more control enables them to tailor policies according to local needs, promoting innovation and diversity in governance. Moreover, by devolving power from the federal government to the states, America can better address regional challenges and ensure a more responsive and accountable administration.
Furthermore, empowering states supports the nation's founding principle, that of federalism, promoting a more balanced distribution of power between the national and state levels. Many of the thorniest policy challenges we face as a nation are better suited for resolution at the state level. We should allow Americans to vote with their feet and choose to live in the place that best represents their principles and values.
Implementing Term Limits for Federally Elected Officials
Establishing term limits for federally elected officials is critical to revitalizing democracy. This measure ensures that political leaders remain connected to the concerns and aspirations of the people they represent. Moreover, by preventing the entrenchment of career politicians, term limits promote a healthy rotation of fresh ideas, perspectives, and talents.
Furthermore, this reform safeguards against the concentration of power in the hands of a few, fostering a more inclusive and representative political landscape. Term limits inject new energy and vitality into governance, reinvigorating democratic institutions.
Building A Prosperous America
In conclusion, America stands at a crucial juncture where it must prioritize peace, fiscal responsibility, and democratic reform. Avoiding unnecessary wars, restraining excessive spending, empowering states with greater control, and implementing term limits for federally elected officials are vital steps toward achieving these objectives.
By embracing these principles, America can chart a brighter future where the nation remains a global leader committed to its citizens' well-being, prosperity, and founding ideals. Moreover, through these efforts, America can fulfill its promise as a beacon of liberty, justice, and democratic governance.
About Raleigh Acupuncture
We opened our Raleigh clinic in 2005 to provide high-quality, professional, and compassionate care to those suffering from pain and debilitating health conditions. It has been our pleasure working with you all these years.
We strive to foster an inclusive and welcoming environment for all our patients, regardless of their beliefs, religions, values, political opinions, or origins. Our commitment to diversity of thought and respect for the individual is at the core of our practice, ensuring that every patient feels valued and supported throughout their healthcare journey.
Meet The Practitioners (Video)
Learn about all the conditions we treat.
BOOK NOW to schedule an assignment online.
Focus Keyphrase: Building a Prosperous America
Photo by Pixabay: https://www.pexels.com/photo/american-oval-signage-221327/
Summary
Article Name
Building a Prosperous America
Description
Building a Prosperous America: Promoting Peace, Fiscal Responsibility, Democratic Reform, and Effective Diplomacy.
Author
Publisher Name
Raleigh Acupuncture Associates
Publisher Logo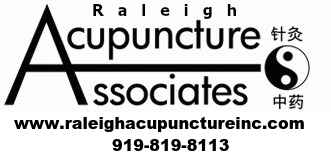 Summary
Article Name
Building a Prosperous America
Description
Building a Prosperous America: Promoting Peace, Fiscal Responsibility, Democratic Reform, and Effective Diplomacy.
Author
Publisher Name
Raleigh Acupuncture Associates
Publisher Logo