Three months ago, an 80-year-old woman came to our clinic complaining of debilitating dizziness. The onset was quite mysterious – thus the title of this case study – A Case of Mysterious Dizziness!
Six months earlier, she had a bad cold – not Covid – just a cold with congestion, sneezing, and fatigue. Two weeks later, she was all better. However, over the next few days, she developed severe dizziness. She could no longer take daily walks, as she felt unsteady standing and moving.
In addition, she had muddled thinking and disturbed concentration. Finally, her family took her to the doctor, who, after a thorough examination, determined that she had not suffered a stroke. However, the doctor was unable to find the cause of her dizziness. Since then, these symptoms had derailed our patient's life.
Importance of the Intake Exam
The provider conducts an intake exam whenever a new patient comes to Raleigh Acupuncture. We ask several questions about the person's health, specifically about the health concern that brought them to our office. In addition, we feel their pulse and examine their tongue.
The pulse gives the Chinese medicine practitioner valuable information about the patient's internal organ function. At the same time, the tongue's color, coating, shape, and quality of edges reflect vital aspects of the digestive system. The tongue is a flag to the stomach.
Two Signs Stood Out
In this case of mysterious dizziness, two signs jumped out at us during the intake exam. First, our patient's tongue was not typical. A healthy tongue is pink with a thin, clear coat. Our patient had a red tongue with a thick, greasy, white coating. Such a presentation reflects significant internal heat and phlegm accumulation in the body.
Furthermore, her pulse had a distinctive "slippery" quality, reflecting internal phlegm dampness. These are common signs of severe dizziness. Chinese medicine recognizes that phlegm heat accumulation in the head is one of the most common causes of dizziness and poor concentration.
Treatment for Mysterious Dizziness
So, while there was not an obvious connection between our patient's cold and the onset of her dizziness, we knew the cause of her dizziness. Accordingly, we created an acupuncture treatment plan to address her imbalances and began treatment that same day.
Acupoints in the treatment included: ST36, ST40, SP9, LI11, LI4, GV20, Yintang, and auricular (ear) point Point Zero. She felt comfortable during the treatment, falling asleep for most of the session.
Our patient reported feeling slightly less dizzy the following week, around 10 percent improvement overall. We treated her again with a similar protocol, and she felt 20 percent better this time. This trend continued, and she slowly got better with each acupuncture treatment.
Solving the Case of Mysterious Dizziness
The key was correcting the underlying imbalance in her body responsible for generating excess phlegm in her head. Treating at the root level relieved her dizziness and improved her overall health simultaneously.
Phlegm heat is never good for the body or mind. Chinese medicine refers to phlegm as a great "evil" – it causes trouble wherever it accumulates. Phlegm heat accumulation is responsible for many diseases, including chronic sinus infections, bronchitis, urinary tract infections, vertigo, Crohn's disease, interstitial cystitis, poor concentration, and certain types of migraines and IBS.
Dizziness Resolved
It took ten treatments to fully resolve our patient's mysterious dizziness. Then, finally, her energy was back to normal, and her thinking and concentration were clear. She felt like her old self again. Most likely, the cold virus that preceded the onset of her dizziness had created an imbalance in her body that generated an excess amount of phlegm heat. And since the phlegm heat accumulated in her head (as opposed to her bladder or lungs), the result was dizziness and poor concentration.
Next Steps
Try acupuncture if you struggle with dizziness or any other mysterious health condition—Chinese medicine excels at identifying and treating the root cause of the disease.
BOOK NOW to schedule an appointment online.
Watch Video About Our Dizziness Treatment.
Learn about all the conditions we treat.
Focus Keyphrase: case of mysterious dizziness
Photo by Edu Carvalho: https://www.pexels.com/photo/woman-standing-near-yellow-petaled-flower-2050994/
Summary
Article Name
Case of Mysterious Dizziness - Raleigh Acupuncture
Description
A case of mysterious dizziness. 80-year-old woman overcame debilitating dizziness by addressing the underlying root issues with acupuncture.
Author
Publisher Name
Raleigh Acupuncture Associates
Publisher Logo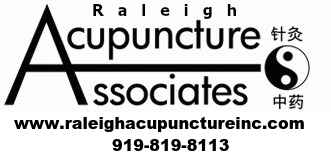 What our Clients are Saying
I came back from a trip to the Caribbean with a terrible case of vertigo and nausea.  I couldn't sleep, couldn't work, couldn't walk straight.  I had this throbbing headache all day long.  It was driving me crazy.  I tried acupuncture and in three sessions was completely cured!  I was so impressed that I had them treat my back pain next.  I only wish insurance covered the treatments.
Pat M
I was diagnosed with dizziness and put on a medicine that made me more dizzy!  My chiropractor said it was from my neck, but the adjustments didn't help.  So I tried acupuncture.  Every time I bent down I would get so dizzy that I fell over.  The doctor at Raleigh Acupuncture didn't treat my neck.  He said he was treating my organs to balance them and correct my water levels.  I don't care what he called it – it stopped my dizziness!  I can bend over now without dizziness and can function like a normal person.  They also got rid of my toe pain at the same time!
Jenn W
I had vertigo and dizziness for years.  I run my own small business and it was starting to really affect my work.  I had difficulty driving, and was starting to get nervous about getting into an accident at work.  My vertigo was like the room spinning around, and the only way to make it stop was to close my eyes and lie down.  I was also burning up hot, but never had a fever.  My cousin went to Raleigh Acupuncture so I gave it a try.  They treated me with little needles and gave me chinese herbs.  I'm not kidding, this stuff really works.  My vertigo stopped happening for the first time in years, and I even stopped feeling so hot.  I get small bouts of vertigo now and then, but usually just a single treatment gets me better. I also understand why I get vertigo and what I can do to prevent it coming on.  They were really good explaining how it worked, in a way that totally makes sense to me.  Thank you Raleigh Acupuncture.
Donna B
Summary
Article Name
Case of Mysterious Dizziness - Raleigh Acupuncture
Description
A case of mysterious dizziness. 80-year-old woman overcame debilitating dizziness by addressing the underlying root issues with acupuncture.
Author
Publisher Name
Raleigh Acupuncture Associates
Publisher Logo