Last year a 22-year-old woman called our clinic complaining of post-concussion syndrome with symptoms including daily persistent headache, dizziness, concentration problems, memory issues, stress, anxiety, blurred vision, and sleeping problems. She had suffered a concussion three months earlier playing volleyball. We told her concussion recovery with acupuncture was highly effective and encouraged her to give it a try.
First Acupuncture Treatment
The following week she arrived for her first appointment. She was nervous about the needles. We explained that they are sterile, single-use, and hair-thin. She felt desperate, as the constant head pain, dizziness, and cloudy thinking made it impossible for her to function. She was struggling at work and had been staying with her parents – not something she expected to do after graduating college and getting her first job.
We conducted an intake exam, asking her a series of questions, feeling her pulse, and looking at her tongue. Based on the information she supplied, it was clear that the concussion has triggered a series of imbalances. Once these were corrected, we anticipated that she would be feeling much better. We then gave her an acupuncture treatment. She was nervous about the needles, so we used extra tiny "kid" needles, which she barely felt. Sensitive patients require less stimulation. The concept of "no pain, no gain" does not apply in Chinese medicine. We want our patients to feel completely relaxed when receiving treatment.
"I Started Feeling Better Immediately"
When our patient returned for her second treatment the following week, she reported feeling better immediately following the first treatment. Concussion recovery with acupuncture was fully underway! Her headaches and dizziness eased by 30 percent, while stress and anxiety levels reduced by 40 percent. She felt encouraged by these results and had been looking forward to her next appointment. Interestingly, as her headache dissipated, she noticed how sore her neck was feeling and asked if we could address that as well.
So for her second session, we treated her face down, allowing us to address the underlying root issues while also easing the tight muscles in her neck and upper back. This approach brought quick relief, as the patient reported all of her neck pain resolved by that second treatment. We treated her another two times, bringing her total treatments to four, and then assessed her progress.
After four treatments, her headaches and dizziness were 70 percent better, her concentration, thinking, and visual issues 50 percent improved, and her stress, anxiety, and sleep problems decreased by 80 percent. She was making good progress, and we told her it was our opinion that she probably needed another four treatments to get her close to 100 percent. She agreed, and we continued her weekly treatments.
Concussion Recovery With Acupuncture
Our prognosis was correct, and after her eighth acupuncture treatment, she was all better. Concussion recovery with acupuncture is a powerful healing tool. Her healing pattern was typical of what we see with post-concussion patients, quickly bouncing back after having their root imbalances corrected. This intervention is important because left unaddressed, post-concussion symptoms can last for months and sometimes years. We have continued to see this patient over the last year. She has become a big fan of acupuncture and likes to come in for "tune-ups" whenever something is bothering her – sore back, increased stress, tennis elbow. None of her concussion-induced symptoms have returned!
Next Steps
If you or a loved one is struggling with post-concussion syndrome, try acupuncture.
BOOK NOW to schedule an appointment online.
Watch Video about our Concussion Treatment.
Learn about all the conditions we treat.
Acupuncture Heals Concussion
Concussion recovery with acupuncture is highly effective. At Raleigh Acupuncture, we have been treating concussion and post-concussion syndrome for over 16 years. Treatments are safe, natural, and provide long-lasting relief.
Summary
Article Name
Concussion Recovery With Acupuncture - Raleigh Acupuncture
Description
Concussion recovery with acupuncture - Raleigh Acupuncture. 22-year-old woman got relief from constant headache, dizziness and foggy brain.
Author
Publisher Name
Raleigh Acupuncture Associates
Publisher Logo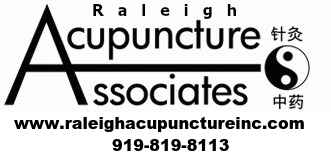 What our Clients are Saying
Weekend warrior playing basketball, ended up with two concussions in two months. Not pretty. High stress job was not helping. Turned to acupuncture and got relief. Helped with mental focus, reduced my stress levels, and helped me get back on a normal sleep cycle. I'm not 100% yet, but feel I have a good chance of getting there. Will continue treatment. Am grateful to the folks at Raleigh Acupuncture. They really care about me getting better. I don't wish this on anyone, but if you're dealing with it, check them out. They'll probably be able to help you.
Harvey M
Raleigh Acupuncture really helped me after my concussion. I was getting bad headaches every afternoon, could not concentrate, had blurred vision and terrible anxiety. The treatments were great. Relaxed me completely. Now I don't get daily headaches, my thinking is a lot more clear, and I'm a whole lot less anxious. Thank you for your help!
Sharon A
Summary
Article Name
Concussion Recovery With Acupuncture - Raleigh Acupuncture
Description
Concussion recovery with acupuncture - Raleigh Acupuncture. 22-year-old woman got relief from constant headache, dizziness and foggy brain.
Author
Publisher Name
Raleigh Acupuncture Associates
Publisher Logo