All this rain and damp weather in North Carolina the past six weeks may be good for the plants and water reserves, but they can potentially cause annoying health problems. The damp weather causes higher than average humidity levels. This, in turn, causes our bodies to generate more internal dampness, which can trigger health issues such as vertigo, dizziness, joint and muscle pain, and sinus congestion. Let's take a look at each of these conditions, see how they are aggravated by damp weather, and figure out what you can do about it to feel better.
Damp Weather Triggers Vertigo and Dizziness
Vertigo is a condition of severe dizziness, where the room is spinning and it's difficult to stand upright. You all know what dizziness feels like. But suffering from a condition of dizziness is when you feel dizzy all the time, not just when you get up fast from sitting or when you've skipped lunch.
In Chinese medicine, we recognize the cause of these two conditions as internal dampness lodging in the head. Imagine dampness and phlegm getting stuck in the head and blocking the ears, eyes and even brain. It triggers the sensation of vertigo and dizziness. When you're body is used to dry air and all of a sudden you're exposed to very humid air for weeks at a time, some people will start accumulating this dampness inside their bodies. When it accumulated in the head it triggers dizziness.
In cases like these, we need to strengthen the person's Spleen function. The spleen is responsible for water metabolism in the body. All this dampness we're experiencing right now is taxing the spleen's normal functioning. When the spleen gets a boost, it will be able to handle the extra dampness and the dizziness will clear up.
Joint and Muscle Pain Triggered by Damp Weather
Excess damp weather can also begin to lodge in the joints and muscles. When it does, it causes joint pain (arthritis) and muscle pain (achy muscles). The source is the same as above, but the treatment is different. We'll boost the patient's spleen function, but we'll also open the channels and nourish the joints and muscles with local points. All that internal dampness causes the person's Qi to slow down. When Qi is stagnant pain results. So moving the Qi will cause the joint and muscle pain to resolve. This, in conjunction with boosting the Spleen's ability to transform water in the body, will get you through this damp weather feeling better.
Damp Weather and Sinus Problems
Imagine that dampness accumulating in the head. For some it triggers dizziness and vertigo. For others it triggers sinus congestion, sinus pressure and sinus headaches. Same dampness (and phlegm), just add some internal heat and you've got sinus problems. What do I mean by internal heat? Some people run "hot". They feel warm or hot all the time. When you've got damp accumulation in a person like this, the dampness thickens into phlegm. Phlegm loves to block the sinuses. It gums up the works.
To treat this condition we have to do several things at the same time. We need to get rid of the phlegm. Acupuncture does this very well. It recruits your body into phlegm-transformation mode. We also need to boost Spleen function, to handle the excess dampness responsible for the phlegm in the first place. In addition, we need to open up the sinuses, to allow Qi to move and break up the local stagnation.
This treatment works for acute sinus congestion, chronic sinusitis and sinus infections. We treat it all the time with great success.
Next Steps
At Raleigh Acupuncture we treat these conditions with great success. BOOK NOW to schedule an appointment online. Or call us at 919-819-8113 and we will schedule an appointment for you.
Click on the following links to watch videos on how we treat Dizziness and Vertigo, Joint Pain and Sinus Problems.
To learn more about all the conditions we treat click ALL CONDITIONS WE TREAT WITH ACUPUNCTURE.
Summary
Article Name
Damp Weather This Spring Triggering Multiple Health Problems
Description
Damp weather can trigger health issues such as vertigo, dizziness, joint and muscle pain, and sinus congestion. Acupuncture resolves these conditions fast!
Author
Publisher Name
Raleigh Acupuncture Associates
Publisher Logo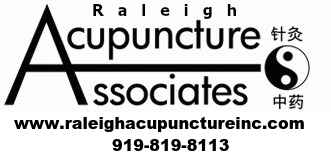 What our Clients are Saying
Excellent Chinese medicine at Raleigh Acupuncture. I had treatment for chronic sinusitis with great success. My husband also got excellent results for his sinusitis. Highest standards of care. This is real Chinese medicine as practiced in Beijing.
Li Z
I've struggled with sinus infections for my entire adult life, getting around two to three infections a year. In between episodes I would always have sinus congestion, a clogged nose and difficulty breathing, especially at night. I tried Raleigh Acupuncture and they completely changed my life. I came in with a particularly severe sinus infection that two rounds of antibiotics had not been able to clear. Within six sessions the infection was gone. I stayed on for another six treatments and now my chronic nasal congestion is gone as well. I'm thrilled with what they did and highly recommend their practice to anyone suffering from sinus problems.
Paul S
The practitioners at Raleigh Acupuncture are miracle workers! In early December I went through the conventional methods of going to Kaiser when struggling through a terrible sinus infection. After eight weeks of nonstop coughing and sinus congestion and going through two separate antibiotics I started to give up hope. I remembered I visited Raleigh Acupuncture the year before when I had a similar experience and was feeling better after two treatments. I hopped online and found an opening for the following day. They were extremely accommodating around my work schedule, and even made arrangements so I could receive my final treatment on a Friday night. After three treatments I was finally back to normal. From now on I will always contact Raleigh Acupuncture whenever I start to feel under the weather rather than relying on doctors and antibiotics.
Adrienne B.
My knees were so bad with arthritis that I couldn't play golf. My wife did research on the internet and said acupuncture might help. I went in not expecting much. He told me it would take three to six treatments to see if it would work. My case was tougher because I'm overweight. Sure enough, after five treatments the pain started easing. I needed twelve treatments total, but my knees improved so much I'm playing golf again. I go in for what he calls tune-ups every month, but I don't mind. The acupuncture keeps my knees not hurting. I've recommended it to my golf buddies and they've had success as well.
Jack P
I had been getting botox injections for my face over the past five years, and it worked well.  But a friend said that acupuncture could get more lasting results in a more natural way.  I inquired at Raleigh Acupuncture and was surprised at how affordable it was.  They explained that as an added bonus, I would receive acupuncture to help other issues at the same time that they treated my face.  So I took the opportunity to deal with some arthritis in my hands and a bad knee.  The facial rejuvenation was amazing.  It happens over the course of 12 weeks and I literally saw wrinkles disappear!  After each treatment I felt so relaxed.  I'm hooked on acupuncture now, both for my face and the rest of me.  The staff at Raleigh Acupuncture are very professional, friendly and skilled.  I felt safe and comfortable during each visit.
Patricia J
I came back from a trip to the Caribbean with a terrible case of vertigo and nausea.  I couldn't sleep, couldn't work, couldn't walk straight.  I had this throbbing headache all day long.  It was driving me crazy.  I tried acupuncture and in three sessions was completely cured!  I was so impressed that I had them treat my back pain next.  I only wish insurance covered the treatments.
Pat M
I was diagnosed with dizziness and put on a medicine that made me more dizzy!  My chiropractor said it was from my neck, but the adjustments didn't help.  So I tried acupuncture.  Every time I bent down I would get so dizzy that I fell over.  The doctor at Raleigh Acupuncture didn't treat my neck.  He said he was treating my organs to balance them and correct my water levels.  I don't care what he called it – it stopped my dizziness!  I can bend over now without dizziness and can function like a normal person.  They also got rid of my toe pain at the same time!
Jenn W
I had vertigo and dizziness for years.  I run my own small business and it was starting to really affect my work.  I had difficulty driving, and was starting to get nervous about getting into an accident at work.  My vertigo was like the room spinning around, and the only way to make it stop was to close my eyes and lie down.  I was also burning up hot, but never had a fever.  My cousin went to Raleigh Acupuncture so I gave it a try.  They treated me with little needles and gave me chinese herbs.  I'm not kidding, this stuff really works.  My vertigo stopped happening for the first time in years, and I even stopped feeling so hot.  I get small bouts of vertigo now and then, but usually just a single treatment gets me better. I also understand why I get vertigo and what I can do to prevent it coming on.  They were really good explaining how it worked, in a way that totally makes sense to me.  Thank you Raleigh Acupuncture.
Donna B
All of my joints were hurting. I've got fibromyalgia and it effects me by making my joints hurt. The pain would move around from place to place, first the hip, the next day the shoulder, then the knee, etc. The practitioner at Raleigh Acupuncture explained that the best way to treat my kind of moving joint pain was to treat me holistically. Instead of treating the hip one day, the shoulder the next, they treated the root of the pain. They said this type of treatment would also improve my mood and my sleep. Right on all counts. I started feeling better after the second treatment. It's like all of the joints just settled down and stopped giving me trouble. I had less flares and the intensity of the pain went way down. My sleep is better, not just because I have less pain. I'm more relaxed and less stressed. I've made this treatment a regular part of my life. I'm very grateful.
Beth C
I had terrible pain in my hands from arthritis, especially my thumbs. I could not even open a jar anymore – there was no strength. My neighbor was seeing an acupuncturist at Raleigh Acupuncture, so I made an appointment. They were so sweet. I was apprehensive about the needles, but they told me they would use extra small ones, which I hate to admit, but I couldn't even see without my glasses. They put needles in my hands, arms and in different places on my legs as well. I believe it made a substantial difference. My hands stopped hurting all the time and my grip strength increased. My thumbs still give me some trouble, but not nearly like before. I'd say I am 80% improved with my arthritis. Now I have all of my friends going to them!
Joan M
Summary
Article Name
Damp Weather This Spring Triggering Multiple Health Problems
Description
Damp weather can trigger health issues such as vertigo, dizziness, joint and muscle pain, and sinus congestion. Acupuncture resolves these conditions fast!
Author
Publisher Name
Raleigh Acupuncture Associates
Publisher Logo