Numerous research studies have concluded that forgiveness improves your health. It lowers stress, anxiety and depression, reduces the risk of heart attack, lowers cholesterol levels, reduces pain and improves sleep. One could easily conclude that forgiveness is the best medicine.
Many times we just can't bring ourselves to forgive someone for the wrong they have committed. Other times, as was the case this week, an act of forgiveness is seen by some as inappropriate, unfair and even dangerous. Bothen Jean, a 28 year old accountant, was killed by Amber Guyger, a Dallas police officer, when she entered his apartment, thinking it was hers, and mistook him for a burglar. After Guyger's trial and conviction, Bothen Jean's brother Brandt not only forgave his brother's killer, but gave her a hug and wished out loud that she did not have to serve her prison sentence.
Brandt Jean's act forgiveness was unusual. Most family members of a murder victim would feel resentment and anger toward the defendant. But this 18 year old was a devout Christian, and in this moment he was called to send a message to the world. His words of forgiveness were not about easing his own feelings of resentment. Nor were they to exonerate Amber Guyer and what she had done. His absolution served to bring the presence of God to light. He turned a criminal proceeding into a church service. In effect he was saying that we are all capable of doing terrible things. Many of us have. And we are all desperately in need of God's mercy.
I don't mean to take away the severity of Amber Guyger's actions. She killed an innocent man. She needs to pay for that crime. So I understand why people are upset about Brandt Jean's act of forgiveness. Why should this former police officer be forgiven? Shouldn't we focus on consoling the victim's family, focusing on how this senseless act of violence destroyed their lives.
The public act of forgiveness had nothing to do with Amber Guyger. And it had nothing to do with Brandt Jean. God used this moment, amidst the turmoil and stress of our present culture, to remind us what is most important in life.
Everyone is stressed out. People are suffering from more and more health conditions. We can't sleep without sleeping pills, can't get through the day without pain pills, and can't manage our agitation without anxiety and depression medications. We are living unbalanced lives in an unhinged world. And we are seeking the wrong solutions.
Here's a simple prescription for better health. The next time someone mistreats us, let's forgive them. Let's spend a little more time praising the creator of the universe, instead of complaining. Let's try to do the "right thing" a bit more, instead of trying to get away with things. Let's try smiling more, even when we don't feel like it.
The best medicine does not come in a bottle. It comes from a moment of forgiveness, kindness and gratitude. It's not all about us. Never has been, never will be. We need to remind ourselves every day, every hour, of what's most important in life. We have the opportunity to do the right thing every single day, to let God work through us, the way He worked through Brandt Jean in that courtroom.
Summary
Article Name
Forgiveness Is The Best Medicine - Raleigh Acupuncture
Description
Forgiveness is the best medicine - Raleigh Acupuncture.
Author
Publisher Name
Raleigh Acupuncture Associates
Publisher Logo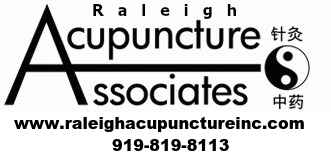 Summary
Article Name
Forgiveness Is The Best Medicine - Raleigh Acupuncture
Description
Forgiveness is the best medicine - Raleigh Acupuncture.
Author
Publisher Name
Raleigh Acupuncture Associates
Publisher Logo