The Raleigh Acupuncture hives acupuncture treatment is safe and effective for resolving skin conditions like hives, urticaria, wheals, and rashes. Patients come to our clinic having tried everything without success and are pleased when they start improving after just one treatment. Today's blog post discusses how acupuncture treats hives and why our treatment is so effective.
What Exactly Are Hives?
Here's what WebMD has to say about hives: "Urticaria, also known as hives, is an outbreak of swollen, pale red bumps or plaques (wheals) on the skin that appear suddenly — either as a result of the body's adverse reaction to certain allergens or for unknown reasons. Hives usually cause itching but may also burn or sting."
Chinese medicine explains hives as toxic heat trapped in the skin, often caused by internal heat. Our treatment identifies and treats the cause of internal heat while simultaneously clearing heat from the skin. Specific acupuncture points on the body reduce heat, and most of our patients start seeing positive results after just one or two treatments.
Case of the Woman Covered In Hives
A few years ago, a woman called in a panic – she was covered from head to foot with hives. The doctor had prescribed medicine that was not working, and she was desperate. So we had her come in that same day, and after evaluating her, we gave her a hives acupuncture treatment. By the time she got up off the treatment table an hour later, she was already feeling better.
The following week, when she returned for her second treatment, the hives had receded more than fifty percent. After another three treatments, she was completely better. Over the years, she has returned to our clinic for other health issues, and she has reported to us that the hives have never returned.
Her hives acupuncture treatment consisted of acupoints to clear heat from the skin and points to reduce stress. The hives most likely got triggered by stress occurring in her life at the time. We knew stress played a critical role in her condition because (1) she mentioned a problematic situation was happening at the same time the hives appeared, and (2) her pulse indicated that her body was holding onto a tremendous amount of stress.
Stress Agravates Hives
When an acupuncturist feels your pulse, we are not just counting how many beats per minute. We are feeling the quality of the pulse. There are thirty-six primary pulse qualities, reflecting different internal imbalances in the body. A wiry, rapid pulse indicates stress is taxing the body – and typically, this means that stress is triggering a health issue. Our patient's health issue was hives. Other times stress can trigger neck pain, migraines, stomach pain, IBS, and a host of other health conditions.
Our hives acupuncture treatment always addresses the heat in the skin responsible for the hives and the internal heat source in the body – the root cause underlying the hives. This One-Two punch assures a successful resolution of hives for the patient.
Chinese Herbs Help Hives
At Raleigh Acupuncture, we often prescribe Chinese herbs in addition to acupuncture when treating hives. There are specific herbal formulas to clear heat from the skin that help speed up the treatment and help patients get relief fast. The combination of the hives acupuncture treatment in conjunction with Chinese herbs is powerful and effective.
What To Expect
Needles are sterile, single-use, and hair-thin, and acupuncture is one of the safest forms of medicine on the planet. We use your body's healing energy (Qi – pronounced Chee) to restore balance and health. The hives acupuncture treatment is relaxing – many of our patients fall asleep during their sessions. As you rest, acupuncture clears heat from the skin, resolving hives naturally.
<
Next Steps
BOOK NOW to schedule an appointment online.
Watch Video About Our Hives Treatment.
Learn about all the conditions we treat.
Read a Raleigh Acupuncture Hives Case Study.
Hives Acupuncture Treatment
Try acupuncture if you or a loved one struggles with hives, urticaria, rashes, or wheals. It safely, naturally, and effectively treats and resolves skin issues with long-lasting results.
Summary
Article Name
Hives Acupuncture Treatment - Raleigh Acupuncture
Description
Hives acupuncture treatment - Raleigh Acupuncture. Safe, natural, effective treatment resolves hives, urticaria, rashes, and wheals.
Author
Publisher Name
Raleigh Acupuncture Associates
Publisher Logo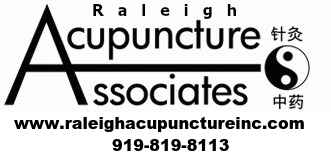 What our Clients are Saying
My whole life I broke out in hives when I exercised. It was always the areas where I sweat. It would last the day and then clear up. Obviously something I could live with. But still a bother. My wife gave me an acupuncture treatment for my birthday (to relax) at Raleigh Acupuncture Associates. They asked if I had any issues and I just mentioned about the hives. They treated for that plus stress. I was really surprised the next time I ran because I didn't break out as much. So I went back for some more sessions. After six appointments the rashes didn't come up anymore. I don't know what exactly they did, but it worked. I highly recommend them.
Jon M
After I gave birth to my son I developed hives. They were triggered by stress. Medications didn't help. I felt like I was losing my mind. The hives caused more stress, and the condition was getting worse and worse. I did some research on the internet and found Raleigh Acupuncture. After just three treatments my hives were 50% better. I continued treatment for a few months until they were 100% cured. It's been six months since my last treatment and still no hives, even when I'm stressed. I'm very grateful to Raleigh Acupuncture. My whole family goes to them now because they are such good health care providers.
Teri P
Summary
Article Name
Hives Acupuncture Treatment - Raleigh Acupuncture
Description
Hives acupuncture treatment - Raleigh Acupuncture. Safe, natural, effective treatment resolves hives, urticaria, rashes, and wheals.
Author
Publisher Name
Raleigh Acupuncture Associates
Publisher Logo