Hot flashes gone. Night sweats gone. And all without hormone replacement therapy.
Are you female in your late 40s or early 50s? Do you get hot flashes? Do you tend to wake up during the night and find it difficult to fall back asleep? Are you more irritable lately? If so, you're experiencing the classic symptoms of perimenopause. At Raleigh Acupuncture we have a hot flash treatment superior to what Western medicine has to offer.
Hot Flashes Gone
First things first. Menopause is a natural change in your body. Our treatment helps your body make the transition to it's new hormone level. It is very common for changes to occur in our bodies and for us to take a while to adjust to them.
We see this with pregnancy. When a woman is first pregnant she will often suffer from nausea. We treat this by helping her body adjust to the new pregnancy hormone levels. It's similar with menopause. Your body has made a hormone change but the rest of you has not adjusted to it yet. The result are a host of unpleasant symptoms, including hot flashes, night sweats, insomnia and irritability.
Our "hot flashes gone" treatment helps your body adjust to the new normal. The results are amazing. The unpleasant symptoms disappear! We select acupuncture points that help bring your body back into balance. We also prescribe Chinese herbs that support the acupuncture treatment. Within three to nine treatments the hot flashes are resolved. Your body is once again in balance, this time in harmony with your new hormone levels.
What To Expect
All needles are sterile, single-use and hair thin. You will hardly feel them. Treatments are relaxing. Afterwards you will feel refreshed and rejuvenated.
Next Steps
BOOK NOW to schedule an appointment online.
WATCH VIDEO ABOUT OUR HOT FLASHES TREATMENT.
LEARN ABOUT ALL OF OUR WOMEN'S HEALTH TREATMENTS.
If you have questions about our "hot flashes gone" treatment just give us a call.
Summary
Article Name
Hot Flashes Gone With Acupuncture - Raleigh Acupuncture
Description
Hot flashes gone quickly at Raleigh Acupuncture. Overcome menopause-related hot flashes, night sweats, insomnia, foggy brain.
Author
Publisher Name
Raleigh Acupuncture Associates
Publisher Logo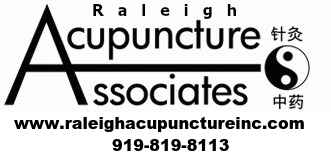 What our Clients are Saying
Jade is the best!! I went from having 10-15 hot flashes a day…. Now I might get one every now and then. I'm so happy.
Helen W
My husband used to be the furnace in bed every night and I was always freezing.  When I turned 50 I became the furnace, and I was not happy about it!  I was on my way to get hormone replacement when I got to reading about possible side effects.  With that option gone, I turned to acupuncture.  My niece had gone to Raleigh Acupuncture for migraines and raved about it, so I made an appointment.  Holy smoke!  This stuff really works!!  It didn't take but two visits before I started feeling cooler.  By the time they got done with me I was back to my normal "always cold" self!  Ladies, you owe it to yourselves to try this.
Sandi F
At 45 I started going through menopause. My periods became irregular for the first time in my life, with much more heavy bleeding and painful cramping.  I started getting hot flashes and night sweats, was more irritable, and generally did not feel well.  I read how acupuncture could treat menopausal syndrome (which I seemed to fit to the tee) and looked around for a practitioner.  Raleigh Acupuncture seemed to have a lot of experience in this area so I gave them a try.  They treated me for three months and dramatically reduced my symptoms.  They used the acupuncture and chinese herbs.  I am amazed at how good I feel, even better than before this trouble started in the first place.  I never would have thought that acupuncture could make such positive changes in my health.
Roberta H
I went through menopause 10 years ago and was still having hot flashes and night sweats.  I thought it would last the rest of my life.  Then I tried acupuncture and within two months they were gone.  Thank you Raleigh Acupuncture!
Beth V
I've been going to Raleigh Acupuncture for 4+ years. I first went to them because I was having problems with my monthly period lasting two weeks or more, hot flashes that were extreme, and all over pain from fibromyalgia, which is a chronic pain condition. I was in a state of depression and despair, unable to work, or do things I love to do, like working in my yard. On a good day, I could perform simple household chores, perhaps a little yoga, and that was all. My first few visits brought relief from hot flashes, terrible neck pain, and wrap-around pain in my ribs that restricted my ability to breathe comfortably. I felt this was a miracle as I had suffered for many years, and had no idea it was so easily remedied. This miraculous ride continued as I took Chinese herbs for aiding my menopausal symptoms, sinus problems, anxiety, and general pain. As time went on I began to depend on Raleigh Acupuncture for psychological strengthening as well. Nowhere else have I found anyone that really listens to what I have to say without thinking I was crazy. Today, as I sit and reflect, I am about to graduate from an intense two year program for Landscape Architecture Technology. I took a huge leap when I signed up for full-time classes when I was 50 years old. I have enjoyed great success, making one B in 64 credit hours, the rest were A's! In February of 2011, I was in a car accident where I was sandwiched between a van and a school bus. I was able to continue school and finish the semester, I believe because of my acupuncture treatments. I contribute most of my academic success, emotional well-being, and diminished pain to Raleigh Acupuncture.
Patricia C
Summary
Article Name
Hot Flashes Gone With Acupuncture - Raleigh Acupuncture
Description
Hot flashes gone quickly at Raleigh Acupuncture. Overcome menopause-related hot flashes, night sweats, insomnia, foggy brain.
Author
Publisher Name
Raleigh Acupuncture Associates
Publisher Logo