A 46-year-old woman came to our clinic complaining of itching all over her body. The itching had been going on for the past five years. Corticosteroid creams provided temporary relief, but she wanted a better solution. This itching relief acupuncture case study describes the treatment that brought her long-term relief.
Itching Is Pain
Medline states, "Itching is an irritating sensation that makes you want to scratch your skin. Sometimes it can feel like pain, but it is different. Often, you feel itchy in one area in your body, but sometimes you may feel itching all over. Along with the itching, you may also have a rash or hives."*
Acupuncture treats itching based on the patient's Chinese medicine pattern diagnosis. Internal imbalances most often cause chronic itching at the organ level. By correcting those imbalances, the itching is reduced and often resolved.
Itching Relief Acupuncture Case Study
Our 46-year-old patient started itching while a student in her clinical internship. She was a psychologist, and her training was demanding. Our patient believed the constant stress and lack of sleep triggered her whole body itching. She had tried everything to resolve it. Doctors could find no triggers. She did not have eczema or hives. While she suspected the trigger was stress, she did not understand why it had not resolved when the internship ended. That was five years ago.
We conducted an intake exam, asked her questions, looked at her tongue, and felt her pulse. This information revealed several clues that would explain her itching condition. First, her tongue was red. Tongues should be pink. When they are red, it indicates the patient has internal heat. Sure enough, she reported running on the hot side. When did this start? At least five or six years ago, she answered. This time-frame coincided with her clinical internship.
Her exam in this itching relief acupuncture case study also revealed a history of constipation. This condition also indicates internal heat. And internal heat often leads to itching. While our patient did not have hives or eczema, her pattern shared many of the same symptoms. Finally, while her stress levels were lower now than in the past, she was still overextending herself. She was working full time and raising two teenagers. Her sleep was problematic too, and she often woke up at 2 am, unable to get back to sleep. These factors pointed to an imbalance called Liver Qi stagnation, which was also playing a role in her itching.
Treatment Plan
Armed with this Chinese medicine diagnosis, we created a treatment plan designed to restore balance to her body. The treatment focused on three things. First, the practitioner selected acupuncture points to clear heat from her body and skin. Second, the treatment nourished her internal coolant levels (what we call Yin substance). Third, it circulated her stagnant Liver qi.
After the first three treatments, her itching was reduced by 30%. She felt less hot, was sleeping better, and her stress levels were down. Seven treatments later, the treatments had entirely resolved her itching pain, and she was sleeping through the night. She felt like a new person with a happy disposition, good sleep, and more energy.
Acupuncture had restored balance where it was needed, resulting in the resolution of her health issue – itching.
What To Expect
If you struggle with itching pain, try acupuncture. Your pattern imbalance may be different than our patient in this itching relief acupuncture case study, but no matter. We will identify your imbalances and address them with acupuncture. Treatments are safe and relaxing. We use sterile, single-use, hair-thin needles in our treatments. There are no negative side effects. Most patients see positive results within the first few treatments.
Next Steps
BOOK NOW to schedule an appointment online.
WATCH VIDEO ABOUT OUR ITCHING RELIEF TREATMENT.
LEARN ABOUT OTHER SKIN CONDITIONS WE TREAT.
Pruritus Relief
Pruritus is another name for itching pain. Don't be discouraged with this condition. Your body can heal naturally. If you were encouraged by this itching relief acupuncture case study, come in and give acupuncture a try. See you soon.
References
*https://medlineplus.gov/itching.html
Summary
Article Name
Itching Relief Acupuncture Case Study - Raleigh Acupuncture
Description
Itching relief acupuncture case study - Raleigh Acupuncture. 46 year old woman had constant itching for years and found complete relief with acupuncture.
Author
Publisher Name
Raleigh Acupuncture Associates
Publisher Logo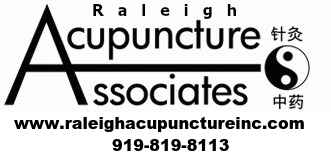 What our Clients are Saying
For the past three years I have suffered from whole body itching. I had every type of test imaginable, but doctors found nothing wrong. They put me on antidepressants, but that did not help. I found raleigh acupuncture on the web. I can not describe exactly what they did, but I can tell you that it helped. My itching is so much better. I am very grateful for their work. I feel it's saved my life.
Harmony R
When I get stressed my arms start to itch. It gets so bad that I can bleed from the scratching. It's embarrassing and very painful. My cousin told me about acupuncture and I went to Raleigh Acupuncture. They totally helped my itching problem. I can't believe it. They said in order to help the itching they also had to make me less stressed. Well, they were right. Now I feel less stressed. But even when I do get stressed, my arms don't itch. This treatment is fantastic. I told my whole family about it. Now they go there for their problems too. Thank you!!
Dia J
I developed eczema as a child and have managed the condition for years with steroid creams. Recently my stress level went up from a work situation, and the itching became intolerable. The creams didn't help and I was desperate. Research online led me to Raleigh Acupuncture. They treated the itching by reducing my eczema. It worked better than the cream ever did. I wish I had done this 15 years ago, as my skin and itching is 90% better.
Craig H
Summary
Article Name
Itching Relief Acupuncture Case Study - Raleigh Acupuncture
Description
Itching relief acupuncture case study - Raleigh Acupuncture. 46 year old woman had constant itching for years and found complete relief with acupuncture.
Author
Publisher Name
Raleigh Acupuncture Associates
Publisher Logo