According to the CDC, anywhere from ten to thirty percent of people who recover from Covid have ongoing symptoms. I noticed that these symptoms, called Long Covid, are similar to classic autoimmune symptoms we see in our clinic every week.
Over the past ten years, people have been diagnosed more and more with autoimmune diseases, which are poorly understood, with few effective Western medical treatments. The overlap between Long Covid and Autoimmune disease symptoms makes me wonder if Covid impacts our immune system.
And our success in treating autoimmune disease with acupuncture leads me to believe that acupuncture may be an effective Long Covid treatment.
Overlapping Long Covid and Autoimmune Symptoms
The following list of symptoms are similar for Long Covid and Autoimmune patients.
Tiredness or fatigue
Difficulty thinking or concentrating.
Abdominal pain, digestive or bowel issues
Headaches
Joint and/or muscle pain
Recurring fever
Sleep problems
Anxiety, heart palpitations
These last two symptoms are common with Long Covid, and less common with Autoimmune conditions:
Difficulty breathing or shortness of breath
Cough and chest pain
Autoimmune Disease Is Poorly Understood
Autoimmune disease is poorly understood, with few treatment options and no known cures. Some autoimmune diseases you may be familiar with include chronic fatigue syndrome, fibromyalgia, irritable bowel syndrome, Crohn's disease, chronic Lyme disease, Hashimoto's, Type 2 Diabetes, and Lupus. Each year, more autoimmune diseases seem to appear, with new presentations, new diagnoses, yet with no better understanding of the mechanism of disease.
Here's what we know about autoimmune diseases from a Western medical perspective – all of these conditions involve the body's immune system overacting on itself, causing inflammation and damage in the process.
For example, Hashimoto's disease is an autoimmune condition where the body creates antibodies that attack the thyroid organ, slowly damaging it year after year until the thyroid ceases to function. Fortunately, people with Hashimoto's can take thyroid supplements to make up for the loss of thyroid function. But there is no known cure for this condition, no treatment to get the body to stop attacking itself in this way.
Acupuncture Reduces Autoimmune Symptoms
At Raleigh Acupuncture, we have helped people with autoimmune conditions improve the quality of their lives. While acupuncture does not cure these diseases, it reduces their symptoms and improves their quality of life.
For example, we treat many patients diagnosed with chronic Lyme Disease. They often present with debilitating fatigue, poor concentration, and mental fog, anxiety, and pain. Acupuncture typically eases their overall symptoms by thirty to fifty percent. How is that possible? The key is that we restore balance to their overall health. That's what acupuncture does best.
Disease Explained In Terms of Chinese Medicine
Autoimmune diseases are manifestations of disharmonies in the body at the organ level. For over two thousand years, Chinese medicine has specialized in identifying, defining, and categorizing organ imbalances in the body responsible for illness and disease.
For example, anxiety is most often caused by Heart Qi deficiency, while fatigue is typically due to Spleen Qi deficiency. Most bodily symptoms can be traced back to dysfunction at the organ level. Acupuncture's great gift is its ability to restore normal organ function, reducing symptoms in the process.
Chinese medicine has a unique way of evaluating organs, how they function, and what dysfunction looks like in terms of symptoms. A Western doctor would not make sense of the way we discuss body physiology because our theories date back well before the time of Jesus. It just so happens that these ancient theories work – they heal people in powerful ways without adverse side effects.
Long Covid Treatment with Acupuncture
I believe acupuncture can help Long Covid patients by using the same techniques and treatment strategies utilized with autoimmune patients. It may be a long time before Western medicine gets its head wrapped around what makes Long Covid tick. In the meantime, we can apply the ancient principles of acupuncture and Chinese medicine to improve lives.
Next Steps
Try acupuncture if you or someone you love is struggling with lingering symptoms from Covid (Long Covid).
BOOK NOW to schedule an appointment online.
MEET Our PRACTITIONERS (Video)
Learn about all the conditions we treat.
Summary
Article Name
Long Covid Treatment - Raleigh Acupuncture Associates
Description
Long Covid treatment - Raleigh Acupuncture. Long Covid symptoms mimic autoimmune disease, which responds well to acupuncture.
Author
Publisher Name
Raleigh Acupuncture Associates
Publisher Logo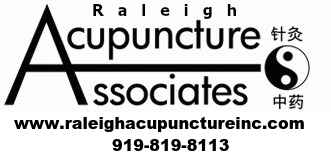 Summary
Article Name
Long Covid Treatment - Raleigh Acupuncture Associates
Description
Long Covid treatment - Raleigh Acupuncture. Long Covid symptoms mimic autoimmune disease, which responds well to acupuncture.
Author
Publisher Name
Raleigh Acupuncture Associates
Publisher Logo