Have you noticed that when you feel stressed out Raleigh seems to easily turn into a crowded, mean city filled with people driven by self-interest, consumption and impatience? And when you are feeling happy Raleigh is filled with nature-loving, thoughtful, adventure-seeking people. What a difference in perception. Both realities are true, depending on your state of mind. The object of the game is to spend as much time in the "nice" Raleigh and less time in the "nasty" Raleigh. This article is entitled, Mood Alters Perception Raleigh Acupuncture. Acupuncture can change your perspective by lightening your mood on an ongoing basis. Keep reading to find out how.
Mood Alters Perception Raleigh Acupuncture – Taking Stock
You know you are stressed when you perceive Raleigh as:
1. Traffic and bad drivers.
2. Expensive housing, knocking down old, small homes and building new, over sized homes.
3. Highways bumper to bumper with traffic to and from work.
4. Local governments focused on developers instead of the people.
5. An economy driven by profits, not people.
6. A polluted city growing out of control.
On the other hand, you know when you are feeling happy and balanced when you perceive Raleigh as:
1. People loving and appreciating the natural beauty all around them.
2. Living in a large city, but a thoughtful one.
3. Driving our cars with patience, civility and good intention.
4. Working hard at our jobs, but also taking time to appreciate nature and help our neighbors.
5. Living the modern, urban/suburban lifestyle while driven by an enlightened higher purpose.
6. Growing and expanding our city, but with clear vision for a balanced, harmonious life.
Which Place Do You Want To Live?
In reality, we will spend time in both of these perceptions. The trick is how much time in each. That's where acupuncture comes in. We are Chinese medicine practitioners. Acupuncture is the tool we use to promote healing with Chinese medicine. It's all about restoring the mind and body to balance. The stresses of life literally unhinge us, creating chaos of the original, natural balance we were born into. Acupuncture helps restore that balance. And when you are restored, your perceptions improve dramatically.
One of the things you will notice after receiving acupuncture is having a lighter mood. It will make it much easier to change your perception of your life, your city and your future. Once you are feeling better, it will be time to act differently – as much as possible.
Here are some simple steps you can take, when you are ready, to help adopt a more pleasant outlook. If you are challenged by these suggestions, chances are you need a few sessions of acupuncture to work on that balance issue. And just so you know, we ourselves have not mastered any of these suggestions. It's always a work in progress.
Steps For A Better Outlook
Be kinder when you drive
Take more time to get where you need to go. Give yourself an extra 10 minutes. Drive slower. Don't change lanes as much. Absolutely do not text while driving. In fact, try not to talk on the phone while driving. Focus on the road, safety, and how you can help your fellow drivers. Be patient in traffic and at red lights. There is an art to driving in a city. It's all about patience and enjoying the moment. Listen to your favorite radio station. Driving is a part of your day. Make it intentional. Make it something you can be proud of. See good driving as a reflection of who you are as a person. At the end of the day ask yourself, "How was my driving today? Was I patient, was I considerate to others? Is there room for improvement? Do I need more time to get to where I am going?".
Be more thoughtful about your recycling
When I lived in Portland, ME they made us buy special blue trash bags for a small fee to hold our non-recyclable trash. Basically it made recycling free, but throwing away everything else had a cost. Every week the street would have the recycling bins (like we have now) and small blue trash bags. Everyone could see the intention set by the city. We were all working for a purpose – less trash in the landfill. It worked. We don't have little blue trash bags here in Raleigh, but we can pretend that we do.
Meet the neighbors on your street
Get to know their names. Be available to help them in times of need. Set the intention to be available to your neighbors if there is a crisis. This may feel forced at first, but that feeling won't last for long. You don't have to have a block party. Start by just waving hello when you see your neighbor. Take it from there.
Spend time in nature at least once a week
That means taking a walk outside in the fresh air and sunshine for at least half an hour. Drive to a pretty place, maybe a place you've never been, and explore it. If you can't walk well, go there and sit. Enjoy the view. At the very least, take a walk in your neighborhood.
Have a meal with someone outside of your family once a week
That means inviting someone to your home for a meal, meeting at a restaurant, or sitting down with someone outside of your family for a cup of coffee. It seems simple, but it will require planning. It expands our horizons beyond our nuclear family. If you are a family of 5 and you invite one person to dinner, you've taken care of this task for all six of you!
Make A Difference For Yourself and Your City
There are lots of ways to restore balance in our lives. Acupuncture just happens to be one of the better ones. And it's safe, affordable and convenient. Let's set some goals to improve our lots in life. If enough of us do it, this city of ours will start looking better and better. And we'll be wearing a smile on our face more and more of the time. I'm ready for that.
CLICK HERE to watch a short video on how we treat stress with acupuncture. Mood Alters Perception Raleigh Acupuncture.
Next Steps
BOOK NOW to schedule an appointment online. Or call us at 919-819-8113 and we will schedule one for you. Remember, mood alters perception!
Have a happy, safe New Year!
Summary
Article Name
Mood Alters Perception Raleigh Acupuncture Treatment
Description
Mood Alters Perception Raleigh Acupuncture treatment. Restore your sense of calm, inner peace, health and happiness with acupuncture. Long lasting results.
Author
Publisher Name
Raleigh Acupuncture Associates
Publisher Logo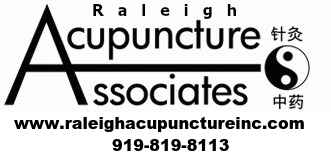 Summary
Article Name
Mood Alters Perception Raleigh Acupuncture Treatment
Description
Mood Alters Perception Raleigh Acupuncture treatment. Restore your sense of calm, inner peace, health and happiness with acupuncture. Long lasting results.
Author
Publisher Name
Raleigh Acupuncture Associates
Publisher Logo