Pickleball is the fastest growing sport in America. It's fun, exciting, challenging, engaging, and accessible. While becoming a pickleball fan carries the risk of developing pickleball injuries, this risk must be weighed by the incredible benefits. Today's blog post outlines the classic pickleball injuries and benefits.
Five Common Pickleball Injuries
The five most common pickleball injuries are ankle sprains, knee strains, shoulder injuries, elbow tendonitis, and wrist injuries. Here's a brief overview of each:
Ankle Sprains
Ankle sprains are one of the most frequent injuries in pickleball. They can happen when players land awkwardly, change direction suddenly, or roll their ankle during fast movements on the court.
Knee Strains
Knee strains are another common injury in pickleball. The repetitive jumping, running, and quick changes in direction during gameplay can put stress on the knee joint, leading to strains or overuse injuries.
Shoulder Injuries
Shoulder injuries can occur from repetitive overhead shots or from collisions with other players while reaching for the ball. Rotator cuff strains, tendonitis, or dislocations are some of the shoulder injuries that players may experience.
Elbow Tendonitis
Tendonitis, specifically tennis elbow or lateral epicondylitis, can occur in pickleball players due to the repetitive motions involved in swinging the paddle and hitting the ball. It results in pain and inflammation on the outside of the elbow.
Wrist Injuries
The wrist can be susceptible to injuries in pickleball, particularly from the impact of hitting the ball with the paddle or from falls. Sprains, strains, or even fractures can occur in the wrist as a result of these actions.
Number One Pickleball Injury To Avoid
Of these five common pickleball injuries, the most commonly seen is a strain or sprain, typically occurring in the lower extremities. Ankle sprains, knee strains, and muscle strains are typical injuries among pickleball players. These injuries often result from sudden movements, quick changes in direction, or overexertion during gameplay.
It's important to note that injuries can vary depending on individual circumstances and playing conditions. It's always a good idea to warm up properly, use appropriate footwear, and practice good technique to help prevent injuries in any sport, including pickleball.
How To Prevent Pickleball Injuries
To help avoid strains or sprains in the lower extremities while playing pickleball or engaging in any physical activity, consider the following preventive measures:
Warm-up
Prior to playing, perform a thorough warm-up routine that includes dynamic stretches and exercises. This helps increase blood flow to the muscles and prepares them for activity.
Strengthening exercises
Regularly engage in exercises that target the muscles around your lower extremities, including the ankles, knees, and hips. Strengthening these muscles can provide better support and stability to the joints, reducing the risk of strains or sprains.
Balance and stability training
Incorporate exercises that focus on improving balance and stability. This helps enhance proprioception and coordination, reducing the likelihood of awkward movements or falls.
Proper footwear
Wear appropriate shoes designed for pickleball or other court sports. The shoes should provide good support, cushioning, and traction to minimize the risk of slipping or twisting your ankles.
Technique and form
Practice proper technique and form during gameplay. This includes using proper body mechanics, maintaining good posture, and avoiding sudden, jerky movements that could strain your lower extremities.
Take breaks and listen to your body
If you start feeling fatigued or notice any discomfort or pain, take breaks and rest. Pushing through fatigue or pain can increase the risk of injury. Listen to your body's signals and respond accordingly.
Play on suitable surfaces
Ensure you're playing on well-maintained courts that provide adequate grip and traction. Avoid playing on slippery or uneven surfaces that can increase the likelihood of slips, falls, or twisting injuries.
Use protective gear
Consider using appropriate protective gear such as ankle braces or knee supports if you have a history of previous injuries or want additional support.
Top Ten Benefits from Playing Pickleball
While active involvement in this sport may increase your chance of pickleball injuries, there are many benefits as well. Here are the ten top benefits you gain from playing pickleball:
Cardiovascular Fitness
Pickleball is a fast-paced sport that involves continuous movement, providing an excellent cardiovascular workout. Regular play can improve your endurance, strengthen your heart, and enhance overall cardiovascular fitness.
Improved Balance and Coordination
The quick movements, changes in direction, and hand-eye coordination required in pickleball can enhance balance and coordination skills. These skills are not only beneficial on the court but can also improve daily activities and reduce the risk of falls.
Increased Strength and Power
Pickleball involves engaging multiple muscle groups, including the legs, arms, core, and shoulders. Regular play can contribute to improved muscle strength, power, and overall physical fitness.
Joint Flexibility
The dynamic movements in pickleball can promote joint flexibility and range of motion. Regular play helps keep your joints mobile and reduces the risk of stiffness or joint-related issues.
Social Interaction
Pickleball is often played in doubles, making it a social sport that encourages interaction and camaraderie. It provides opportunities to meet new people, build friendships, and foster a sense of community.
Mental Stimulation
Pickleball requires strategic thinking, quick decision-making, and anticipation of your opponents' moves. The mental engagement involved in the game can help sharpen your cognitive skills and improve mental acuity.
Stress Relief
Engaging in physical activity, such as playing pickleball, can release endorphins and reduce stress levels. It serves as a form of relaxation, distraction from daily worries, and a means to improve mental well-being.
Weight Management
Regular participation in pickleball can contribute to weight management and help in maintaining a healthy body weight. The combination of cardiovascular exercise, calorie burn, and muscle engagement can assist in weight loss or weight maintenance goals.
Low Impact
Pickleball is generally considered a low-impact sport, putting less stress on the joints compared to higher-impact activities like running or basketball. It makes it a suitable option for individuals of different ages and fitness levels, including those recovering from injuries or with joint concerns.
Enjoyment and Fun
Pickleball is a fun and enjoyable sport that brings people together. Whether you're a beginner or an experienced player, the game's social nature and the thrill of competitive play can contribute to overall happiness and a positive outlook.
These benefits highlight some of the reasons why pickleball has gained popularity and continues to be enjoyed by people worldwide.
About Raleigh Acupuncture
We've been serving the greater Raleigh area with traditional Chinese medicine and acupuncture since 2005. In addition, over the past 16 months we have become quite enamoured with pickleball. During this time we have seen the effects of pickleball injuries on our friends. Acupuncture is one of the best ways to get back on the court quickly after sustaining an injury. If you are struggling with a pickleball injury, feel free to book an appointment.
BOOK NOW to schedule an appointment online.
Meet the Practitioners (Video).
Learn about all the conditions we treat.
Focus Keyphrase: Pickleball Injuries
Summary
Article Name
Pickleball Injuries and Benefits
Description
Pickleball injuries and benefits - learn the key preventive measures and realize the ten health benefits from this amazing sport.
Author
Publisher Name
Raleigh Acupuncture Associates
Publisher Logo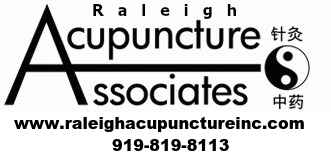 Summary
Article Name
Pickleball Injuries and Benefits
Description
Pickleball injuries and benefits - learn the key preventive measures and realize the ten health benefits from this amazing sport.
Author
Publisher Name
Raleigh Acupuncture Associates
Publisher Logo