Primary caregivers are the people who, day after day, take care of friends or loved ones who are not able to care for themselves. They care for children with chronic health conditions, a spouse with a terminal illness, or a friend or family member who requires daily assistance. This blog post explains why primary caregivers need support themselves. Too often they give too much, depleting themselves to the point of exhaustion. Who are these primary caregivers and what can we do to help?
Rita Takes Care Of Her Son
Rita cares for her young son who has cancer. He has been in treatment for three years. There are constant doctor visits, procedures and protocols to follow at home. She is amazing, juggling all of these responsibilities. But it takes a toll on her body and emotions. She has tremendous pain in her neck and hips, and high levels of stress and anxiety.
Acupuncture provides relief to help her care for her son. We release the muscles in her neck and hips that are in constant spasm. Other acupuncture points help reduce her stress and anxiety. It's as if she is in battle, and we are the first aid tent that restores her strength enough for her to go back out into the world and fight.
Rita is blessed in that she has good family support – a wonderful husband, as well as her own mother who comes to stay with them at certain times. Rita's support network is crucial for her to be able to provide the care her son needs. She is a true warrior, battling for her son every day, year after year. To get the job done, primary caregivers need support.
Janice Took Care Of Her Husband
Janice came to our clinic a few years ago feeling exhausted. She had been caring for her husband for the past two years, who had Parkinson's disease. Unlike Rita, Janice had no help from friends or family. Her husband was quite disabled by this time, and required her attention day and night. There are so many spouses like Janice, lovingly taking care of their sick partners, without help or support.
We were able to ease Janice's exhaustion with acupuncture. Her treatments improved her sleep quality, so she could get proper rest at night. Before coming to us, her sleep quality was poor due to high stress levels. She would wake up throughout the night, having difficulty falling back to sleep even though she was exhausted. After treatment she was able to sleep through the night.
In addition, acupuncture helped her mental focus and concentration. She had so many appointment to manage, medications to give, and care to think through. Primary caregivers need support. Boosting her memory and concentration was a great help.
Three months later her husband passed away. The wave of grief that followed knocked Janice for a loop. Her acupuncture treatment plan changed with her changing circumstances, now focusing on helping her grieve and deal with depression. Acupuncture helped her get through this mourning period, getting her back on her feet.
Acupuncture Caregiver Support
Being a primary caregiver is like being a soldier fighting on the front lines of battle. To do their job, they need solid support. Family and friends can play a big role in giving the caregiver support. Alternative medicine like acupuncture, chiropractic and massage can also play a useful role.
Acupuncture reduces stress and anxiety by nourishing the liver and heart. It decreases pain by releasing tight muscles and increasing qi and blood circulation. It helps sleep by calming the mind and promoting a peaceful disposition. And it improves digestion, helping the caregiver get proper energy from the food they eat.
When primary caregivers are under stress, the key aspects of their health suffer. These key aspects are sleep, digestion, and bowel function. When sleep is poor, the caregiver cannot rejuvenate at night, putting them in a vulnerable position risking their own health. Stress damages digestion, and poor digestion means the caregiver is not getting the nutrients they need to stay strong. Stress also aggravates our bowel function, which has a negative impact on digestion.
All three aspects of our health (sleep, digestion and bowel function) are crucial for staying healthy. That's why acupuncture is so useful for primary caregivers.
Next Steps
Primary caregivers need support. If you are a caregiver, try acupuncture. It may provide the extra support you've been looking for. If someone you love is filling the role of caregiver for someone else, treat them to an acupuncture session. It's the best gift you can give them.
BOOK NOW to schedule an appointment online.
MEET THE PRACTITIONERS (VIDEO).
LEARN ABOUT THE CONDITIONS WE TREAT.
Primary Caregivers Need Support
All of us can help a primary caregiver. Look around at your circle of friends, family and co-workers. Who is caring for a loved one? What can you do to lend a hand? Even sending an email or making a telephone call can make a difference. Let them know you are thinking of them. At the least it will put a smile on their face! Every little bit of support helps.
Summary
Article Name
Primary Caregivers Need Support - Raleigh Acupuncture
Description
Primary caregivers need support. Caring for loved ones leaves them exhausted, overwhelmed and often in pain. Acupuncture gives them the support they need.
Author
Publisher Name
Raleigh Acupuncture Associates
Publisher Logo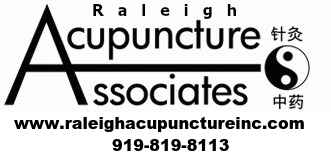 Summary
Article Name
Primary Caregivers Need Support - Raleigh Acupuncture
Description
Primary caregivers need support. Caring for loved ones leaves them exhausted, overwhelmed and often in pain. Acupuncture gives them the support they need.
Author
Publisher Name
Raleigh Acupuncture Associates
Publisher Logo