I do not enjoy exercising. It is something I do because it's good for me, and because I typically have a sense of well being afterwards. However, as I get older it gets more complicated. I frequently injure myself while exercising. Once injured, I have to "get better" before exercising again. This raises the question, "When am I ready to start exercising again?" Read on for the Raleigh Acupuncture exercise dilemma resolution.
In addition, there are mornings when I am planning to exercise but feel stiff. Then the worry becomes will exercising trigger a new injury. Many of you may face the same challenges. This article describes some helpful tips for navigating the perilous waters of when to exercise and when not to exercise, what to do when you get injured, and how long to wait after you've been injured.
Too Hurt To Try
Let's start with the most frustrating situation. You want to exercise but you are too hurt to even try. Pain will stop us in our tracks from exercising. The first truth, which we all know, it that we should not exercise when we are in pain. It just makes our injuries worse. Some people "push through" the pain, but for most of us, that's not a good choice. If you're injured, you need to get better first.
What kind of pain can sideline us? The list is endless. Foot pain, leg pain, hip pain, back pain, neck pain, head pain, shoulder and arm pain, wrist and ankle pain, groin pain, elbow and knee pain. Sometimes these conditions are acute, other times they are chronic.
Then there are the other conditions that keep us from exercising. These are just as debilitating, and in some ways even more so. They are things like fatigue, stress, anxiety, dizziness, balance problems, double vision, and the like. All of these conditions can sideline us and keep us from exercising.
Raleigh Acupuncture Exercise Dilemma Resolution
Regardless of your injury or health condition, you must heal first. If you are in pain, the pain must ease or be resolved. If you have fatigue, you need to boost your energy. Balance problems need to be resolved with therapy. Stress and anxiety will actually benefit from exercise, but they often keep us from exercising due to mental strain. It's just "too much to handle".
The good news is that all of these issues getting in the way of exercise can improve with acupuncture. We are in the "fixing" business. This is the secret to Raleigh Acupuncture exercise dilemma resolution.
Each condition requires a different treatment plan. Some conditions heal quickly, like acute back pain, while others take a bit longer, like fatigue from insomnia. It's safe to say that 90% of all issues keeping you from exercising can be safely resolved with acupuncture.
The bottom line – exercise is good for us, but there are obstacles that get in the way. If you feel overwhelmed by these obstacles, you are not alone. Our lives are filled with situations that knock us down, and it's our job to get back up again. It's never easy. That's why it's a good idea to get support. Acupuncture provides that support.
Next Steps
If this article resonates with you, don't put off getting the support you need to start exercising again. You can book an appointment online right from this website. Or if you prefer, give us a call and we will book one for you.
BOOK NOW to schedule an appointment online.
MEET OUR PRACTITIONERS (VIDEO).
LEARN ABOUT ALL THE CONDITIONS WE TREAT.
Are you curious about what your specific healing plan might look like? Our website includes detailed information about how we treat a multitude of conditions. There are articles, videos and patient testimonials. You can access this information right from our home page.
Raleigh Acupuncture exercise dilemma resolution. It's as easy as one, two, three. Take the first step today and book an appointment online. Join the thousands in the Raleigh area who have used acupuncture to regain their optimal health.
Summary
Article Name
Raleigh Acupuncture Exercise Dilemma - When To Start Back
Description
Raleigh acupuncture exercise dilemma - when to start back after an injury. Common sense suggestions for getting back on your feet after injury.
Author
Publisher Name
Raleigh Acupuncture Associates
Publisher Logo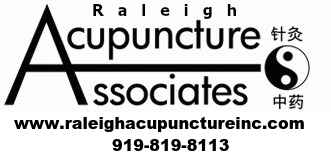 What our Clients are Saying
I'm a golfer and started having trouble with my left shoulder over a year ago. My doctor wanted to do surgery, but I wanted to try other alternatives first. So I tried acupuncture. The folks at Raleigh Acupuncture were very professional, reasonably priced and did excellent work. They resolved my shoulder pain completely. I use them now for other pains in my post-50 body! Thank you Raleigh Acupuncture.
Tony J
I'm a dentist and over the last 20 years the nature of my work and positions required by my work had resulted in chronic neck pain. It affected my sleep, limited my ability to exercise, and was just a real pain in the neck! A friend at church recommended Raleigh Acupuncture and I gave it a try. I have to say that I was a bit skeptical, but gave it a try because I had tried a number other therapies with no success. I'm glad I did. They resolved my neck pain completely!
Brent W
All of my joints were hurting. I've got fibromyalgia and it effects me by making my joints hurt. The pain would move around from place to place, first the hip, the next day the shoulder, then the knee, etc. The practitioner at Raleigh Acupuncture explained that the best way to treat my kind of moving joint pain was to treat me holistically. Instead of treating the hip one day, the shoulder the next, they treated the root of the pain. They said this type of treatment would also improve my mood and my sleep. Right on all counts. I started feeling better after the second treatment. It's like all of the joints just settled down and stopped giving me trouble. I had less flares and the intensity of the pain went way down. My sleep is better, not just because I have less pain. I'm more relaxed and less stressed. I've made this treatment a regular part of my life. I'm very grateful.
Beth C
I suffered from low back pain for years and tried many different remedies. When I came to Raleigh Acupuncture, they really listened to understand my issues. I can honestly say that they cured my chronic back pain. I didn't think it was possible, after all these years. I highly recommend this practice. The doctors take the time and do good work.
Jake P
Summary
Article Name
Raleigh Acupuncture Exercise Dilemma - When To Start Back
Description
Raleigh acupuncture exercise dilemma - when to start back after an injury. Common sense suggestions for getting back on your feet after injury.
Author
Publisher Name
Raleigh Acupuncture Associates
Publisher Logo