The concept of the highly sensitive person was developed by a woman named Elaine Aron in the early 1990s. Below is a list of symptoms she developed to help people figure out if they fall into the category of a highly sensitive person. If you seem to fit this categorization, take heart. The information on her website will be very helpful. In addition, we have discovered that the Raleigh Acupuncture highly sensitive person treatment is also very helpful. This article will explain how. But first, here is a list of symptoms from Elaine Aron's website to see if you are a highly sensitive person and what that means.
"Is this you?
Are you easily overwhelmed by such things as bright lights, strong smells, coarse fabrics, or sirens nearby?
Do you get rattled when you have a lot to do in a short amount of time?
Do you make a point of avoiding violent movies and TV shows?
Do you need to withdraw during busy days, into bed or a darkened room or some other place where you can have privacy and relief from the situation?
Do you make it a high priority to arrange your life to avoid upsetting or overwhelming situations?
Do you notice or enjoy delicate or fine scents, tastes, sounds, or works of art?
Do you have a rich and complex inner life?
When you were a child, did your parents or teachers see you as sensitive or shy?
Raleigh Acupuncture Highly Sensitive Person Treatment – How It Works
We have found in our acupuncture practice that in addition to following the practical suggestions developed by Elaine Aron, acupuncture helps a great deal in easing the symptoms of overwhelm, anxiety and depression.
This is because most of the symptoms you feel as a highly sensitive person are due to internal imbalances that acupuncture can correct. You will have to make behavioral changes in your life at the same time. But the combination (behavioral changes plus acupuncture) will bring fast, lasting relief.
Each person we treat with the Raleigh Acupuncture highly sensitive person treatment will be approached slightly differently. That's because no two people have the same situation or the same internal imbalances. We will evaluate you when you first come for treatment. The acupuncture you receive will be custom made for your situation.
And the results are very encouraging. You will start feeling better after one or two treatments. The effect is similar to how acupuncture helps people who are also receiving cognitive behavioral therapy. In this case you will be making concrete changes in your life based on the information you have learned about highly sensitive people. At the same time acupuncture will be making organic, structural changes to your internal organ imbalances.
For example, anxiety in Chinese medicine is recognized as heat in the heart. By using acupuncture points to clear heat from the heart, a person's anxiety is reduced. This is a very straight forward concept that we use in treatment every day, with excellent results. Now add to that behavioral changes to avoid situations that trigger anxiety and you have a one-two punch to improve the quality of your life.
Next Steps
If you think you may be suffering emotionally and physically because you are a highly sensitive person, make an appointment for the Raleigh Acupuncture highly sensitive person treatment. We will be happy to talk with you about it and see if acupuncture can be a part of your return to a more normal, happy life.
BOOK NOW to schedule an appointment online. Or call us at 919-819-8113 and we will schedule an appointment for you.
Click on the practitioner name to watch a short video about them. Jinmei Xu & Mark Molinoff. We look forward to speaking with you.
Elaine Arons began researching high sensitivity in 1991 and continues to do research on it now, also calling it Sensory-Processing Sensitivity (SPS, the trait's scientific term). Visit Elaine Aron's website, www.hsperson.com, to read more about it.
Summary
Article Name
Raleigh Acupuncture Highly Sensitive Person Treatment
Description
Raleigh Acupuncture highly sensitive person treatment works best in conjunction with suggestions from Elaine Aron's groundbreaking work.
Author
Publisher Name
Raleigh Acupuncture Associates
Publisher Logo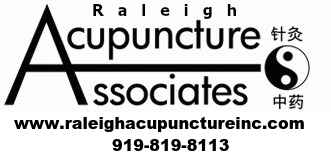 What our Clients are Saying
Acupuncture really helped my anxiety. I highly recommend Raleigh Acupuncture. Very professional, reasonably priced and focused on getting me better quickly. Thank you!
Sally T
I came in for acupuncture highly skeptical that it would be able to help me. I'm an A-type personality and very wired. I feel like I've been anxious my entire life. My wife must have been secretly researching treatments for anxiety because last month she announced that I WOULD be trying acupuncture! She did well picking the practice, as the doctors at Acupuncture Associates were top notch. They explained how acupuncture worked to deal with anxiety and then set about doing it. Well, I wouldn't be writing this letter if it didn't work. So you know the outcome. Highly satisfactory! I'm still an A-type guy, but with a fraction of the anxiety. The feelings of dread that were constantly lingering around me are gone. In it's place I feel a sense of peacefulness, albeit a wired peacefulness.
Roscoe P
Ever since we moved to Raleigh I was feeling a great deal more anxiety. It was probably a combination of factors including the stress of the move, looking for work and possibly the weather. My chest would get uncomfortably tight and my heart would race throughout the day. I had taken medications in the past but didn't want that again. Research on the web led me to Raleigh Acupuncture. They treated me for anxiety and after just one treatment I could feel the difference. I got 9 treatments and am completely better. I will continue coming because it makes me feel so good. I highly suggest acupuncture with them for the treatment of anxiety. It's much more effective than medications.
Christine B
I was feeling depressed and stressed because I didn't like my job and didn't know what to do with my life.  I started taking Lexipro but it really affected my libido so I stopped taking it.  I tried acupuncture because my husband said it helped him when he was depressed years earlier (before he met me!)  I went to Raleigh Acupuncture and started treatments.  They were really knowledgeable about Chinese medicine and explained how the body gets stuck in depression, and how the acupuncture gets the body unstuck.  They really listened to me and helped me figure stuff out.  I started feeling less depressed.  Then I actually started getting more clear about what I wanted to do with my life career-wise.  I decided to go back to school and now I'm almost done with my degree.  I haven't felt depressed at all since I was treated and I'm really excited about my life.  I'm very grateful to them for being such great healers and such a great support to me when I really needed it.
Tracy B
I had very severe depression after my son was born.  The doctors put me on medication, which helped, but I still had no motivation and felt very sad.  I tried acupuncture and it really improved my mood.  I would say that within four weeks of starting treatment I was no longer depressed.  My motivation returned, I was able to get out of bed in the morning ready to go, and I started enjoying my son for the first time.  I think the combination of medications and acupuncture worked great for me.  I appreciate the caring and skill at Raleigh Acupuncture and recommend them highly for treating depression.
Ari S
I've had generalized anxiety for years and had been managing it fairly well. But then I lost my job and the anxiety really escalated. I started getting panic attacks every day and dreaded even getting in my car to drive. My sister suggested that I try acupuncture, so I did. I went to Raleigh Acupuncture and explained my situation. They said they treated this condition all the time with excellent results. I was stressed about money too, but they had reasonable fees. They treated me with acupuncture and herbs for the next two months. I know it helped, because my unemployment situation didn't change but I stopped having panic attacks. Even my regular anxiety decreased – significantly. It's like my whole body relaxed and things didn't make me anxious as easily.
Peter T
Summary
Article Name
Raleigh Acupuncture Highly Sensitive Person Treatment
Description
Raleigh Acupuncture highly sensitive person treatment works best in conjunction with suggestions from Elaine Aron's groundbreaking work.
Author
Publisher Name
Raleigh Acupuncture Associates
Publisher Logo