The best way to understand psoas pain is to imagine having severe groin pain – often radiating down the front of the leg and up into the abdomen. It is a common condition and stubborn to heal – lasting months and requiring constant pain medication. The Raleigh Acupuncture psoas pain treatment resolves most psoas-related pain by releasing tight muscles and increasing blood circulation, restoring normal muscle function.
Understanding Psoas Pain
The psoas muscle is long – it travels from the lumbar spine in the back of the body to the front on the hip below the groin. Injury to the psoas and abdominal muscles is common for men and women, triggered by sports, household chores, infant-holding for long periods, or yard work. Once the psoas spasms, it isn't easy to release on its own. Its location inside the body makes it hard to stretch or massage.
Raleigh Acupuncture Psoas Pain Treatment
The Raleigh Acupuncture psoas pain treatment effectively resolves psoas tightness and spasms because it safely reaches the "unreachable" places of injury. For example, imagine having a painful muscle spasm within the body that is too deep to access by massage or stretching. A sterile, hair-thin needle placed at the right location can release that muscle and promote healing that, left on its own, would remain injured for weeks or months.
The psoas is hidden deep within the pelvic girdle, making it difficult to reach via stretching and massage. Acupuncture can safely and comfortably access tight muscles in this region while increasing blood circulation to promote healing. The result is a reduction in pain and faster recovery times, relieving the painful condition and helping to prevent future problems.
Psoas Case Study 1: Mom With 1-Year Old
A few years ago, a woman came to our clinic complaining of intense pain in her right groin and low abdomen, running down her leg in the front. Her son was a year old, and she had been carrying him a great deal over the past few months. He was growing at a fast rate and getting heavier by the week! Then this pain developed, making it difficult for her to manage him, let alone her job and household.
We diagnosed her with a tight psoas, leading to a cascade of pain in her low abdomen and upper leg muscles. The pain was worse as the day went on and eased after rest and a good night's sleep. But the next day, the pain returned.
After her first Raleigh Acupuncture psoas pain treatment, her discomfort eased by 40 percent. She was amazed at the result – nothing had helped before. She didn't understand how tiny needles that she barely felt could deliver such powerful relief. We continued treatment once a week. Five treatments later, she was pain-free – acupuncture had returned her tight psoas muscles to normal, which took the pressure off all the other abdominal muscles that had been thrown out of balance by the psoas spasm.
Psoas Case Study 2: Sidelined Runner
Last year a young man came to the clinic hobbled by groin pain. He was a long-distance runner who developed pain on the left side of his low abdomen and groin three months earlier. Stretching did not help – in fact, the more he tried to stretch, the worse the pain got. Finally, he was unable to run at all. An examination quickly identified that his psoas muscle on the left side was in spasm.
Our patient was nervous about needles and had come to see us out of a sense of desperation. Nothing else was helping – massage, chiropractic, and physical therapy had failed to improve his condition. We gave him an extremely gentle Raleigh Acupuncture psoas pain treatment using our smallest needles. He responded brilliantly – following his first treatment, he felt a considerable easing of muscle tension in his groin. He knew immediately that the acupuncture had released the source of his troubles – the psoas.
We treated him once a week for the next five weeks – each treatment bringing more and more relief. Finally, after his sixth treatment, he no longer felt any pain, so he started running again, short distances at first, building his way up to longer runs. Check-in a month later revealed that he was back to his usual running routine – pain-free!
Psoas Pain Relief With Acupuncture
Sometimes patients come to us knowing that their psoas is responsible for their pain. Other times they arrive knowing that their groin hurts but not understanding why or how to solve the problem. In either case, careful assessment, diagnosis, and treatment get them back on their feet again, allowing them to return to normal daily functions. Runners get back to running, parents get back to parenting, and athletes return to the gym or playing field.
What To Expect
On your first visit, we conduct an intake and identify the muscles involved in your injury. You then receive a complete Raleigh Acupuncture psoas pain treatment – with or without electroacupuncture – depending on the level of strength you need. Both treatments are effective – electroacupuncture delivers a more focused remedy.
We like to treat new patients once a week for four weeks and then evaluate their progress. Many patients see excellent results in those first sessions. If we don't make significant progress in these treatments, we refer the patient to other therapies that might help. Most often, we get good results and can help them heal.
Next Steps
If you have groin pain, come in and experience the Raleigh Acupuncture psoas pain treatment.
BOOK NOW to schedule an appointment online.
Meet Our Practitioners (Video).
Learn about all the conditions we treat.
Summary
Article Name
Raleigh Acupuncture Psoas Pain Treatment Works Best
Description
Raleigh Acupuncture psoas pain treatment works best to relieve groin, abdominal and upper leg pain while restoring normal function.
Author
Publisher Name
Raleigh Acupuncture Associates
Publisher Logo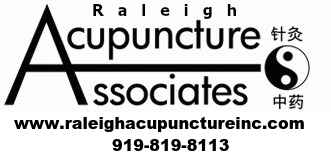 What our Clients are Saying
I had some pretty complex and severe urological issues caused by my lower back and hip flexors, specifically with my psoas muscles. I waited months for my body to heal on its own, but to no avail. I decided to try acupuncture, and it's turned out to be a great decision. Mark is an excellent practitioner: he's very knowledgeable and clearly experienced at his craft, and he's also really easy to talk to. He spends a lot of time making sure his treatment is hitting the right muscles and that it's strong enough (but not too strong!). He also treats the muscles directly, which I appreciate, since some others will opt to treat points that indirectly refer to the problem areas. Mark is also just supportive in general; he always keeps a positive outlook. Over the course of my treatment, I've made tremendous progress. As somebody who hasn't had much prior experience with acupuncture, I've been very impressed by the results it can give. Especially if you've hit a wall with western medicine, definitely give this place a shot.
Adam L
Summary
Article Name
Raleigh Acupuncture Psoas Pain Treatment Works Best
Description
Raleigh Acupuncture psoas pain treatment works best to relieve groin, abdominal and upper leg pain while restoring normal function.
Author
Publisher Name
Raleigh Acupuncture Associates
Publisher Logo