If you are struggling with stop smoking, here's a story that may encourage you. Sally (not her real name) came in earlier this month wanting to stop smoking. She loved smoking after dinner, with a glass of wine, to help her unwind and relax after a stressful day. Her husband was also a smoker, and they wanted to stop together, at the same time, to support each other. What has ensued over the past month is a classic Raleigh Acupuncture stop smoking success story.
Stop Smoking With Acupuncture – How It Works
Our stop smoking treatment tackles smoking cessation from multiple angles. We reduce the nicotine addiction using ear needles with something called the NADA protocol. This specific application of ear acupuncture was developed in the 1960's to help heroin addicts break their addiction. It's pretty powerful stuff. And very effective for breaking the nicotine addiction.
We also evaluate each patient to identify the specific support they need for their mind, body and spirit as they start the challenging process of smoking cessation. Acupuncture points address physical cravings, emotional stresses and other issues that typically arise.
For example, many people find that after they stop smoking they begin craving sweets. We have a solution for that with acupuncture. Other people find themselves feeling very irritable when they stop smoking. Acupuncture addresses that issue as well, easing emotional stress and agitation.
Raleigh Acupuncture Stop Smoking Success Story
Sally and her husband both got acupuncture for smoking cessation. They stopped smoking cold turkey, and have been doing great. The nicotine addiction was strong, but the ear needles helped them along. Cravings for sweets were up, but they have been managing those cravings fairly well.
Their stress levels have also been higher. That's understandable, given that smoking was one of their big stress relievers. However, acupuncture during this time has helped them manage stress and come up with new ways to relieve their stress.
For example, they now take walks after dinner, which has become a pretty good substitute for their evening glass of wine and cigarettes. In addition, we have taught them breathing techniques that have been very useful to reduce stress all through the day.
They have been without cigarettes for almost a month and are holding fast. In the process they are rediscovering things like subtle smells and tastes that were hidden to them when smoking. As issues arise, the Raleigh Acupuncture practitioners help them overcome these issues and keep them on track.
Next Steps
Easing your body and mind from the grips of smoking and claiming a smoke-free life is within everyone's reach. The critical factor is making sure you have the right support. Acupuncture for smoking cessation provides that support. If you are ready to stop smoking, book an appointment online today.
BOOK NOW to schedule an appointment online.
WATCH VIDEO ABOUT OUR STOP SMOKING TREATMENT.
LEARN ABOUT OTHER CONDITIONS WE TREAT.
If this Raleigh Acupuncture stop smoking success story has inspired you, come in and claim it for yourself. We're here to help.
Summary
Article Name
Raleigh Acupuncture Stop Smoking Success Story
Description
Raleigh Acupucture stop smoking success story. A woman and her husband recently stopped smoking with the help of acupuncture. Learn about their success.
Author
Publisher Name
Raleigh Acupuncture Associates
Publisher Logo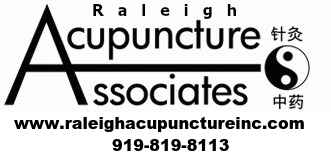 What our Clients are Saying
I was smoking a pack a day when I started acupuncture.  Within two weeks I was down to a single cigarette in the morning.  I told them I didn't want to give up the last cigarette and they said, no problem.  It's been three months and I'm still just smoking one cigarette a day.  I can live with that.  They didn't try to push me or make me feel bad.  They just met me where I was.  I appreciate that.  I recommend Raleigh Acupuncture as a practice.  They are good.
Joe F
I thought I would smoke cigarettes forever, until my doctor gave me the ultimatum. Tried cold turkey. No go.  Tried the patch. Ditto.  Just about gave up trying when my cousin dragged me to acupuncture.  I won't lie to you and say it was easy, but on the other hand I am convinced there is not a single other thing in this world that could have got me off cigarettes.  That's the honest truth. I'm sure now something else is gonna kill me, but at least it won't be smokes!
Johnny P
I stopped smoking from going to Raleigh Acupuncture.  The treatments were comfortable.  They put needles in my ears that took away the cravings.  I went from 10 cigarettes a day to 2 in the first week. It took another week to go to zero cigarettes.  There's no way I could have stopped without this.  I tried the patch and welbutrin before, but it didn't work.  The acupuncture actually made the cigarettes taste bad to me.  I never thought that would happen.  These guys are good.  If you're a smoker and can't quit, try acupuncture with them.  It really works.
John T
Summary
Article Name
Raleigh Acupuncture Stop Smoking Success Story
Description
Raleigh Acupucture stop smoking success story. A woman and her husband recently stopped smoking with the help of acupuncture. Learn about their success.
Author
Publisher Name
Raleigh Acupuncture Associates
Publisher Logo