A groundbreaking study published in the Journal of Complementary and Alternative Medicine has demonstrated that electro-acupuncture actually stimulates sciatic nerve regeneration.  We have known for years that acupuncture speeds the healing process in sciatica patients.  This research shows that the healing from acupuncture goes much deeper.
Sciatic Nerve Regeneration Study
Researchers concluded that electro-acupuncture restored motor function and stimulated a rapid recovery. The results also showed that electro-acupuncture assisted in the recovery from "neuropathic pain that develops following a nerve injury."
Acupuncture Reduces Sciatic Nerve Pain
These results show that electro-acupuncture stimulation promotes sensory and motor nerve fiber regeneration and shortens the duration of recovery times following nerve injuries. The researchers concluded that "electro-acupuncture appears to be a valuable method to accelerate motor recovery and alleviate neuropathic pain symptoms that occur after nerve crush." The study also concluded that acupuncture is an efficient treatment for pain related to damaged nerves.
Background To Sciatic Nerve Study
The improvement of axonal regeneration is a major objective in the treatment of peripheral nerve injuries. The aim of this sciatic nerve regeneration study was to evaluate the effects of electro-acupuncture on the functional recovery of sensorimotor responses following left sciatic nerve crush in mice.
Methods of Nerve Study
Sciatic nerve crush was performed on seven week old female mice. Following the injury, the control group was untreated while the experimental group received an electro-acupuncture application to the injured limb under isoflurane anesthesia at acupuncture points GB30 and GB34. Mechanical and heat sensitivity tests were performed to evaluate sensory recovery. Gait analysis was performed to assess sensorimotor recovery.
Results
Results showed that normal sensory recovery was achieved within five to six weeks with a two-week period of pain preceding the recovery to normal sensitivity levels. While electro-acupuncture did not accelerate sensory recovery, it did alleviate pain-related behavior but only when applied during this period. Application before the development of painful symptoms did not prevent their occurrence. The analysis of gait in relation to the sensory tests suggests that electro-acupuncture specifically improved motor recovery.
Conclusions
This groundbreaking study of sciatic nerve regeneration indicates that electro-acupuncture is a valuable treatment for accelerating motor recovery from peripheral nerve damage and alleviating neuropathic pain symptoms that occur after damage to the sciatic nerve.
What To Expect
We have been successfully treating sciatic pain at Raleigh Acupuncture for years. Results are outstanding, with over a 90% success rate. This sciatic nerve regeneration study is interesting because it indicates that acupuncture works deeper than just relieving pain. It suggests that acupuncture helps heal damaged nerves.
Next Steps
If you have sciatica, piriformis syndrome, hip pain or nerve pain, come in for acupuncture. Treatments are safe, natural and provide long lasting relief.
BOOK NOW to schedule an appointment online.
WATCH VIDEO ABOUT OUR SCIATICA TREATMENT.
LEARN ABOUT OTHER PAIN CONDITIONS WE TREAT.
This sciatic nerve regeneration research makes acupuncture even a better value in the treatment of sciatic pain, piriformis syndrome and hip pain. Not only does the treatment reduce pain and heal the injured muscles, it helps heal damaged nerves. Complete healing that is all natural, safe, with no side effects.
Summary
Article Name
Sciatic Nerve Regeneration - Raleigh Acupuncture
Description
Sciatic nerve regeneration - Raleigh Acupuncture. Groundbreaking study finds acupuncture helps regenerate damaged peripheral nerves.
Author
Publisher Name
Raleigh Acupuncture Associates
Publisher Logo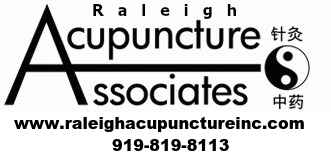 What our Clients are Saying
For the past 13 years I suffered from peripheral neuropathy in my calf, ankle and foot. I tried numerous medications, therapy with lights, neuromuscular massages and back decompression. I felt like I had stones under the ball of my foot. After the first couple of sessions with Dr. Mark, feelings returned to my calf, ankle and the "stone like feeling" under the ball of my foot began subsiding. Thanks to Dr. Mark, I am able now to walk without pain and discomfort. The extraordinary care and attentiveness I am receiving from Raleigh Acupuncture in treating my neuropathy is remarkable and I recommend them without reserve!
Lou R.
I'm a semi-professional weight lifter. I never had a problem until my hip went out doing squats. The pain was tremendous, like a sharp nerve pain down the back of my leg into the calf. It had sidelined me for two months while I tried unsuccessfully to work out the pain. Then a buddy suggested acupuncture. He had a similar hip pain and got relief at Raleigh Acupuncture. I went there and got treated. They told me to stop stretching until the injury was healed. I followed their instructions and got half a dozen treatments. The pain started easing after the first few treatments. I continued for another 6 treatments and was totally cured. I was able to get back to lifting with no residual effects of the injury. I've recommended this practice to a number of friends since that time and they all have had good experiences.
T.J.
I have neuropathy that is a burning, tingling pain down my legs and into my feet. The doctor said there was nothing I could do besides pain medicine, since I am diabetic. The meds didn't help much and made me feel groggy all the time. I tried acupuncture, after seeing a segment on Dr. Oz. I found Raleigh Acupuncture online and liked their website. They had a lot of useful information. The treatments were interesting. They used electric acupuncture on my legs and feet that felt like a tingling massage. They said it
would take a few treatments to start kicking in, and they were right. The burning pain slowly started to recede, and the tingling went away. I was truly amazed to feel such a difference in my legs and feet. I know so many people with neuropathy, and they are afraid to try acupuncture. I think they are crazy not to try it. What a difference not to be in constant pain anymore. I don't need medication for my legs.
Harriet C
I woke up one morning and started getting these excruciatingly painful shooting electric pains on the left side of my face. My wife took me to the emergency room and they said I had trigeminal neuralgia. They gave me some pain medicine, but a nurse there suggested I try acupuncture. She had this pain once and it was cured by acupuncture. She gave me the name of Raleigh Acupuncture. When I explained the situation they took me in the same day. After just one treatment I started feeling better. They saw me every day for six days, at which point the pain was completely gone. What a life saver. I strongly recommend getting acupuncture for trigeminal neuralgia.
Anthony W
Ever since my hip replacement I had terrible hip pain that radiated down my leg into my foot. They were talking about redoing the hip, which I didn't want to do, so I tried acupuncture. The doctors at Raleigh Acupuncture were wonderful. They gave me lots of time and told me what they were doing. They got rid of 90% of my pain. I can live with that!
Sylvia T
I've been suffering from sciatic pain for years, since I was in a car accident. I tried everything and nothing helped. I couldn't walk right and had a bad limp. My son made me go to Raleigh Acupuncture (I am afraid of needles!). They told me they would treat me 4 times to see how I responded. Well, I responded great. I had to get 6 treatments to get rid of the pain. Now I walk fine (no limp) and feel all better. Great place!
Linda L
Summary
Article Name
Sciatic Nerve Regeneration - Raleigh Acupuncture
Description
Sciatic nerve regeneration - Raleigh Acupuncture. Groundbreaking study finds acupuncture helps regenerate damaged peripheral nerves.
Author
Publisher Name
Raleigh Acupuncture Associates
Publisher Logo