Have you ever had a little pain somewhere in your body, and it drives you crazy? Small pains cause big problems for most of us at some time in our lives. At Raleigh Acupuncture, we specialize in resolving all types of pain, big and small. But today's blog post will discuss the various small pains that acupuncture excels at resolving.
Little Toe Pain
A patient came to our clinic suffering from turf toe. He had injured his little toe playing soccer three months earlier, and it was not getting better. The pain was confined to such a small area, but it impacted his life so much. It kept him from playing soccer. On examination, the entire toe was sore, red, and swollen. It seemed that even walking was enough to aggravate the little toe. Treatment involved using our smallest needles inserted into acupuncture points in the area of the affected area, and along channels that passed through the toe.
Channels are pathways that traverse the body. Needling in one location of a channel helps heal other areas along the same pathway. We used electroacupuncture to stimulate the area gently. The treatment was relaxing for our patient. After the first session, his pain eased 30%. Three treatments later, we had resolved his pain. He immediately went back to playing soccer, pain-free.
Finger Joint Pain
Just last month, a woman came to our clinic, struggling with pain on the thumb joint right next to her wrist. It was the right thumb, and she was right-handed. The pain had been bothering her for six months, and she was taking ibuprofen twice a day. The pain medicine gave her temporary relief but did not resolve the issue. The joint felt warm to the touch, and was slightly red. There was no swelling.
Finger joint pain is a common condition, and we have developed a unique protocol for treating it. After inserting the needles, we once again used electroacupuncture to stimulate the affected area. By the end of her first session, the patient could already feel a reduction of pain. Four sessions were all she needed to be free of pain.
Cyst Pain – Anywhere
Cysts can develop anywhere on the body. Many times they are harmless and don't cause trouble. But other times, they are painful. A few months ago, a woman came to our office complaining of pain from three cysts located on her right arm. The cysts were about the size of peanuts and were very painful. She also had severe, chronic back pain that had been plaguing her for years. We treated both of these conditions simultaneously. She lay face down on the treatment table (as if she were getting a massage), and we inserted hair-thin acupuncture needles into specific points in the muscles along her spine.
The treatment was designed to reduce her back pain while also resolving her arm cyst pain. And it worked quite well. With each treatment, the arm cysts got smaller and smaller, until they completely disappeared. At the same time, her back pain was also significantly reduced. We accomplished this in seven treatments.
Eye of the Knee Pain
Here's another example of how small pains cause big problems. A weight lifter came to our clinic a few years ago complaining of stabbing pain on the outside of his right knee. Upon examination, we discovered that the lateral eye of his knee was the problem area. That's the place just below the knee cap. There are two soft depressions under the cap. One is on the inside of the knee, and the other is on the outside. In Chinese medicine, we call these two points "Xiyan."
His treatment was simple. We inserted a small needle into the lateral Xiyan point. That's it — one needle. Thirty minutes later, when we took out the needle, his pain was gone. He was back in the gym the next day, and the problem did not return. Sometimes pain comes from blocked qi (energy) at a specific point. Needling the point dislodges the blockage and resolves the pain – completely.
Pain Between Two Ribs
About twelve years ago, we were treating a patient for weight loss and low energy. He was making good progress. One day he came in for treatment and could barely walk. He was doubled over to his right side. It ends up he had pulled a muscle between his ribs, midway up his torso. These are called intercostal muscles. They are small, but when they spasm, watch out. They hurt like the dickens, and they don't heal well on their own.
Poor blood circulation makes it difficult for these muscles to heal. We gently inserted acupuncture needles into the affected intercostal muscles. Then we ran electroacupuncture through the needles. The acupuncture increased blood circulation to promote faster healing. After just two treatments, we had resolved the pain. Acupuncture prompts the body to heal. Given the opportunity, the body knows what to do.
Pain Behind One Eye
Many years ago, we had a migraine patient who would get stabbing pains behind her left eye. Upon examination we knew the exact point she needed. It was called BL1. We don't use this point often because most patients are scared of it. But Chinese medicine has safely been using BL1 for thousands of years. The point is in the eye socket. You ease the eyeball to the side and insert the needle into the socket. It's empty space, so nothing is damaged. The eyeball is not affected at all.
The benefit of the point is that it is the most potent point on the body for nourishing and healing the eye, and for dispersing stubborn pain behind the eye. Her migraine pain was caused, in part, from stagnant Qi energy lodged behind her eye. Acupuncture would disperse the stuck qi and resolve the pain. We explained how the point worked. We also warned her that while the location was completely safe, it sometimes resulted in bruising, which would leave you with a black eye. Incidents of black eye were rare, occurring in about 10% of cases. Again, completely safe, but might cause bruising.
She did not hesitate and said she wanted us to needle the point. Her pain was that bad. Sure enough, needling BL1 was just what she needed to resolve her migraine pain. We treated her eight times, once a week for eight weeks, and she never got a bruise. But she did get complete relief from the pain behind her eye.
Next Steps
Small pains cause big problems. But there is a simple and easy solution. Acupuncture can knock out the pain for good, often with just a few treatments. Don't put up with that little pain any longer.
BOOK NOW to schedule an appointment online.
WATCH VIDEO ON OUR CHRONIC PAIN TREATMENT.
LEARN ABOUT ALL THE PAIN CONDITIONS WE TREAT.
Small Pains Cause Big Problems
Don't let pain get you down. Even small pains cause big problems sometimes. Let acupuncture knock out those pains so you can get on with your life!
Summary
Article Name
Small Pains Cause Big Problems - Raleigh Acupuncture
Description
Small pains cause big problems - Raleigh Acupuncture. Learn how acupuncture resolves those tiny pains that drive you crazy.
Author
Publisher Name
Raleigh Acupuncture Associates
Publisher Logo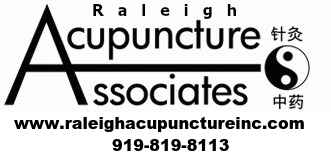 What our Clients are Saying
I'm a golfer and started having trouble with my left shoulder over a year ago. My doctor wanted to do surgery, but I wanted to try other alternatives first. So I tried acupuncture. The folks at Raleigh Acupuncture were very professional, reasonably priced and did excellent work. They resolved my shoulder pain completely. I use them now for other pains in my post-50 body! Thank you Raleigh Acupuncture.
Tony J
I'm a dentist and over the last 20 years the nature of my work and positions required by my work had resulted in chronic neck pain. It affected my sleep, limited my ability to exercise, and was just a real pain in the neck! A friend at church recommended Raleigh Acupuncture and I gave it a try. I have to say that I was a bit skeptical, but gave it a try because I had tried a number other therapies with no success. I'm glad I did. They resolved my neck pain completely!
Brent W
All of my joints were hurting. I've got fibromyalgia and it effects me by making my joints hurt. The pain would move around from place to place, first the hip, the next day the shoulder, then the knee, etc. The practitioner at Raleigh Acupuncture explained that the best way to treat my kind of moving joint pain was to treat me holistically. Instead of treating the hip one day, the shoulder the next, they treated the root of the pain. They said this type of treatment would also improve my mood and my sleep. Right on all counts. I started feeling better after the second treatment. It's like all of the joints just settled down and stopped giving me trouble. I had less flares and the intensity of the pain went way down. My sleep is better, not just because I have less pain. I'm more relaxed and less stressed. I've made this treatment a regular part of my life. I'm very grateful.
Beth C
I suffered from low back pain for years and tried many different remedies. When I came to Raleigh Acupuncture, they really listened to understand my issues. I can honestly say that they cured my chronic back pain. I didn't think it was possible, after all these years. I highly recommend this practice. The doctors take the time and do good work.
Jake P
Summary
Article Name
Small Pains Cause Big Problems - Raleigh Acupuncture
Description
Small pains cause big problems - Raleigh Acupuncture. Learn how acupuncture resolves those tiny pains that drive you crazy.
Author
Publisher Name
Raleigh Acupuncture Associates
Publisher Logo