New research shows acupuncture improves sleep and reduces stress and depression. This stress sleep acupuncture research study was published in the journal Neuroscience Letters. It was randomized and placebo controlled. The researchers concluded that "the rigorous methodology employed in this study ensured the reliability of the results concerning the improved sleep quality and relaxation effects involved with acupuncture."
Stress Sleep Acupuncture Research
Acupuncture improved the Pittsburg Sleep Quality Index (PSQI) scores, showing significant sleep quality improvements. In addition, the Beck Depression Inventory (BDI) and the Perceived Stress Scale (PSS) measured substantial clinical improvements.
Real acupuncture showed significant positive patient outcomes in sleep quality and reduction of both depression and stress. The researchers continued, "No significant changes were observed in the placebo group." Strict controls were used during the study to "demonstrate the real effects of acupuncture."
The Study
Acupuncture was administered to elderly patients in a hospital outpatient setting. Licensed acupuncturists performed the treatments while patients rested in a face-up position on a table. Acupuncture was given twice a week for 25 minutes each time. Each patient received 10 acupuncture treatments.
The Treatment
Sterile, single-use, hair thin acupuncture needles were applied to the following acupuncture points:
SP6 (Sanyinjiao)
LI4 (Hegu)
ST36 (Zusanli)
LV3 (Taichong)
PC6 (Neiguan)
Ex-NH3 (Yintang)
Raleigh Acupuncture Note: These acupuncture points are very effective in treating sleep and stress. We use them all the time in our clinic with great success.
Manual needle stimulation was applied to the needles during each acupuncture treatment. For the placebo-controlled sham (fake) acupuncture group, acupuncture needles were applied to areas of the body not associated with classic acupuncture points as defined by Traditional Chinese Medicine (TCM). In addition, the placebo-controlled group's needles were applied to a superficial depth without needle stimulation.
Supports Similar Study Results
This acupuncture point prescription choice was similar to another recent study. The researchers note that Sun et al. used acupuncture points including ST36, SP6, PC6, and LV3 in an investigation of acupuncture's effects on major depressive disorder (MDD). Sun et al. "found similar antidepressant effects of electroacupuncture (EA) as compared to Prozac-treated patients."
The researchers commented that electroacupuncture "had a faster onset of action, better response rate, and better improvement rate than Prozac, indicating that acupuncture can be a good intervention method for reducing psychological distress and depressive symptoms, promoting relaxation and well-being."
While Sun et al. used electroacupuncture and this stress sleep acupuncture research study employed manual acupuncture stimulation, the similar good results demonstrate that both techniques have positive therapeutic value in the treatment of depression.
Next Steps
If you struggle with too much stress and poor sleep, try acupuncture. BOOK NOW to schedule an appointment online. Or call us at 919-819-8113 and we will set up an appointment for you.
WATCH VIDEO ABOUT OUR INSOMNIA TREATMENT.
WATCH VIDEO ABOUT OUR STRESS REDUCTION TREATMENT.
INSOMNIA TREATMENT TESTIMONIALS.
STRESS REDUCTION TESTIMONIALS.
References
Zuppa, Carina, Carine H. do Prado, Andrea Wieck, Aline Zaparte, Andressa Barbosa, and Moisés Evandro Bauer. "Acupuncture for sleep quality, BDNF levels and immunosenescence: A randomized controlled study." Neuroscience letters 587 (2015): 35-40.
Sun, Hua, Hui Zhao, Chi Ma, Fei Bao, Jie Zhang, Dao-hai Wang, Yun-xiang Zhang, and Wei He. "Effects of Electroacupuncture on Depression and the Production of Glial Cell Line–Derived Neurotrophic Factor Compared with Fluoxetine: A Randomized Controlled Pilot Study." The Journal of Alternative and Complementary Medicine 19, no. 9 (2013): 733-739.
For more information about this stress sleep acupuncture research study, contact us using the Contact Us button on this page.
Summary
Article Name
Stress Sleep Acupuncture Research - Raleigh Acupuncture
Description
Stress sleep acupuncture research - Raleigh Acupuncture. New study shows improved sleep, reduced stress from acupuncture. Beats Prozac!
Author
Publisher Name
Raleigh Acupuncture Associates
Publisher Logo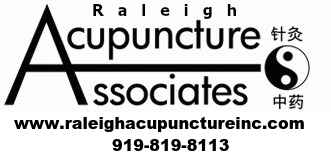 What our Clients are Saying
Turning to acupuncture was my last resort to battling insomnia. I had been prescribed two heavy sleep aids with no success. After the third appointment, I went from averaging less than 2.5 hours of sleep to over seven, without any sleep aids. I still go and pretty sure I wouldn't be here today without success from Raleigh Acupuncture.
Melissa H
Raleigh Acupuncture was recommended by a friend after I mentioned my insomnia and dependency on a sleeping pill. My apprehension was short lived because of the results of my visits to Dr. Mark. With acupuncture treatments and Chinese herbs I was able to begin sleeping well and continue to do so. Dr. Mark is a good listener and encourages his patients in all health issues as well as the original purpose for treatment. Consequently, my knees are stronger and I'm walking better and with more confidence. I haven't had the need for a cortisone shot in a year and a half. Occasionally, I would use a cane and it's now somewhere gathering dust. Also, I had a persistent headache that my primary physician had no solution for, and after two acupuncture treatments it's a thing of the past. Hot flashes were another issue that was treated successfully. I am so grateful to have found a knowledgeable and caring person to treat my ailments, many of which I thought would only grow worse as I aged. Generally, I feel healthier.
Summary
Reviewer
Review Date
Reviewed Item
Acupuncture effectively treat knee pain, insomnia, headache, hot flashes
Author Rating
Rita W
I would like to thank Raleigh Acupuncture for the wonderful and very helpful treatments. I had been seeing them for my insomnia, which was making excellent progress at the time and has since been cured. On a previous Monday I was involved in a minor traffic accident. Due to the stress of the accident on Tuesday I awoke in a severe flare-up of my fibromyalgia. The pain was so bad I took pain killers and stayed in bed for the day. The following day I had an appointment with Dr. Mark which I wanted to cancel. My husband suggested I keep the appointment and tell Dr. Mark about the pain. After our discussion, he modified the treatment he had planned for me and treated the pain. I came home, took another pain pill and went back to bed. The following morning I woke pain free and have been since, which is about 2 to 3 months. Thanks again Raleigh Acupuncture!
Ann E
I became a patient of Raleigh Acupuncture in 2007. I did a lot of research prior to selecting them and I never regretted it. Over the years, I have been treated for various conditions – insomnia, an auto-immune disease, a herniated disk, etc. I have recommended Raleigh Acupuncture to various friends and family members.
Gail W
I highly recommend the practitioners of Raleigh Acupuncture. I've seen them for several years and have always recommended them highly and without hesitation to many of my friends, all of whom have been equally thrilled with the care provided. They are genuinely interested in your health and general well-being, with a focus on getting you healed quickly and gently. My hot flashes are GONE! and the Chinese herbs for sleeplessness are awesome too!
Becky W
I haven't slept well for 20 years.  That all changed when I was treated at Raleigh Acupuncture for my insomnia.  They said it would take 12 treatments, so I took a leap of faith and tried it.  I saw changes start to happen after just a few treatments.  Over the course of three months I was able to sleep better and better.  I weaned myself off of Ambien, and am now sleeping like a baby again.  I never thought I'd see the day!  It really worked.  And guess what?  I've got more energy now.  Imagine that – a good night sleep gives you more energy!  Rocket science!  Thanks guys!
Chris E
I was feeling depressed and stressed because I didn't like my job and didn't know what to do with my life.  I started taking Lexipro but it really affected my libido so I stopped taking it.  I tried acupuncture because my husband said it helped him when he was depressed years earlier (before he met me!)  I went to Raleigh Acupuncture and started treatments.  They were really knowledgeable about Chinese medicine and explained how the body gets stuck in depression, and how the acupuncture gets the body unstuck.  They really listened to me and helped me figure stuff out.  I started feeling less depressed.  Then I actually started getting more clear about what I wanted to do with my life career-wise.  I decided to go back to school and now I'm almost done with my degree.  I haven't felt depressed at all since I was treated and I'm really excited about my life.  I'm very grateful to them for being such great healers and such a great support to me when I really needed it.
Tracy B
Thank you for your gentle healing spirit. May God bless you as you help others in the healing methods of acupuncture.. My sessions for stress relief were very helpful. In gratitude.
Susie W
I just started acupuncture and I can really see the benefits. I've done massages and all the Western style treatments but this is amazing! It relaxes me in ways I didn't know could happen and I feel immediate results. I would recommend acupuncture as a treatment. The doctor was great in my initial meeting more thorough than my regular doctor. Highly recommend this!
Lynn S
I had very severe depression after my son was born.  The doctors put me on medication, which helped, but I still had no motivation and felt very sad.  I tried acupuncture and it really improved my mood.  I would say that within four weeks of starting treatment I was no longer depressed.  My motivation returned, I was able to get out of bed in the morning ready to go, and I started enjoying my son for the first time.  I think the combination of medications and acupuncture worked great for me.  I appreciate the caring and skill at Raleigh Acupuncture and recommend them highly for treating depression.
Ari S
Summary
Article Name
Stress Sleep Acupuncture Research - Raleigh Acupuncture
Description
Stress sleep acupuncture research - Raleigh Acupuncture. New study shows improved sleep, reduced stress from acupuncture. Beats Prozac!
Author
Publisher Name
Raleigh Acupuncture Associates
Publisher Logo