We're in the midst of intense summer heat right now. It was in the high 90's all last week, with a heat index over 100 degrees. There has been little rain, and skies have been clear, with few clouds. Here are some Chinese medicine summer heat precautions to stay safe and healthy.
It's Time To Chill
Now is not the time to engage in high energy physical exertion. When it's this hot and humid we are better served by taking a chill pill, doing less, and moving slower. Limit your time outdoors in the direct sun. This is not the time to tackle a big outdoor project. If your job involves working outside all day, make sure to take more breaks, drink plenty of water, and find shade whenever possible.
The Chinese calendar considers July the hottest month of the year. By the time mid-August rolls around the worst is over. I was raised thinking August was the hottest month, but actually it's July. Yin and yang are the two aspects of nature. Yin is cooling while Yang is hot. July has the most Yang energy by far. It's like noon each day, when the sun is highest in the sky. It's an extreme time of year, pure yang energy.
Beat The Heat
As such, we need to respect the power of the heat of summer. It's easy to forget the importance of the natural environment in our everyday lives. We spend most of our time indoors in climate-controlled environments. Heat warms us in the winter and air conditioning cools us in the summer. Yet for all of this comfort control, we are still influenced by nature.
So in the heat of summer, it is best to take it easy and follow summer heat precautions. We should move slower, take lots of afternoon naps, sip lemonade in our rocking chairs on the front porch. If you want to stay active, use the early morning or late afternoon hours. Play tennis or golf at 8am, go for a run at 7pm. And do less than more. Instead of playing for two hours, play for just an hour. Instead of running six miles, go out for just 3. Soon enough it will be cooler and you can push more.
Watermelon Is Good
Eat watermelon during this time of year. Watermelon is one of the best ways to clear summer heat from the body and restore body fluids. In fact, the Chinese medicine herbal pharmacopoeia uses the fruit of the watermelon (called Xi Gua) in the treatment of toxic summer heat, which is a condition of fever, overheating and exhaustion. But you don't have to wait until you're sick. Enjoy this tasty fruit and experience its delightful cooling properties from the inside out.
What's The Rush?
We all move too fast in today's world. July gives us an excuse to slow down, for the sake of our health. Remember these summer heat precautions. If you feel sluggish, there's a good reason for it. Sit this one out. Pass on running extra errands. Don't add anything more to your plate of activities. Stop feeling guilty about an afternoon nap. It's all good. Listen to your body.
Here's another good reason to chill. We don't know what the fall will bring. Will the pandemic slow down and start to fade? Or will it resurge, bringing more stress and uncertainty? There's nothing we can do right now more important than taking a deep breath and relaxing. If we're in for another round of virus craziness, the best thing we can do now is rejuvenate. Enjoy this glorious season, the height of summer, apex of yang energy. Breath in the vitality of life at its most powerful.
About Raleigh Acupuncture
Jinmei Xu and Mark Molinoff are the owners of Raleigh Acupuncture Associates, and have been treating patients in Raleigh since 2005. They are doing their best to chill and follow these summer heat precautions. Please join them and do the same!
MEET THE PRACTITIONERS (VIDEO).
LEARN ABOUT THE CONDITIONS WE TREAT.
BOOK NOW to schedule an appointment online.
Summer Heat Precautions
Have any summer heat precautions to share? We'd love to hear from you. Click the "Contact Us" button on the side bar and send us a message. Our patients come from all over the world. Maybe your home country has great ideas to share about staying safe and healthy in the high summer heat.
Summary
Article Name
Summer Heat Precautions - Raleigh Acupuncture Associates
Description
Summer heat precautions - Raleigh Acupuncture. Helpful tips for dealing with the heat of summer to stay vibrant and healthy.
Author
Publisher Name
Raleigh Acupuncture Associates
Publisher Logo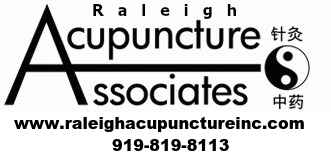 Summary
Article Name
Summer Heat Precautions - Raleigh Acupuncture Associates
Description
Summer heat precautions - Raleigh Acupuncture. Helpful tips for dealing with the heat of summer to stay vibrant and healthy.
Author
Publisher Name
Raleigh Acupuncture Associates
Publisher Logo