So today is Thanksgiving, and people all over America, and Americans all over the world are celebrating this wonderful national holiday. Most will spend the day with family. But some will not. Some will be alone. Some will be judging themselves or their situation, rightly or wrongly. They will be spending Thanksgiving alone, feeling lonely, possibly depressed, angry or dejected. If this is you today, then this post is for you.
I'm not interested in writing about how thankful I am today. Other people will do that. I'm interested in finding the ones out there spending Thanksgiving alone. You may be a senior, whose family and friends have passed. Or a senior who doesn't get along with your family. You may be laid up in a hospital or nursing home, sick or weary, feeling especially isolated on this holiday. Or you could be young, a student in a foreign city, state or country, who stayed at school to start preparing for final exams, only to wake up feeling isolated on this day when everyone else seems to be connected.
You could be spending Thanksgiving alone today because you find yourself divorced, separated for the first time from your family, your ex, kids and relatives. You could be in prison, isolated not just with invisible walls of separation but real ones. You may be one of the millions of Americans out there today suffering from depression, your very condition making you feel alone even though you are surrounded by people who love you. It does you no good if you can't feel it.
So here you are. All alone on Thanksgiving, feeling lousy or worse. What are you going to do about it? I'm not going to preach to you. That would be annoying. But I will pass on a few ideas.
First, you're not missing as much as you think. Half the people showing up for Thanksgiving meals with family today are feeling as miserable as you! It's the truth. They are not going to have fun today. They are tired of their families, their lives and their situation. Today I don't pity them, because at least they can suffer in a crowd.
Second, if you're a believer, either Christian, Muslim or Jewish, don't judge yourself for feeling lonely despite knowing God. It's not easy to spend holidays like this alone, regardless of being blessed with knowledge of the Almighty. On days like this sermons by well intentioned pastors don't really help. Prayer alone rarely works to make you feel OK. It's more likely you'll still feel alone and isolated, even though you know that God is with you. He may be carrying you right now, but it still may not be the comfort you are craving.
Third, if you are secular, or New-Aged, you're in the same boat. On days like Thanksgiving, humanity or the great spirit may be hard to tap into, hard to lift you up. So don't add more burden to your situation. Try this instead.
For all of you out there spending thanksgiving alone today, reading these words, know this. There are others out there today, reading these same words, others who are not alone. And right now they are turning their thoughts and prayers to you. We are thinking about YOU right now. We don't know your name, where you are sitting, or your particular situation. But we do know you're out there. I know you're out there because I've been there myself. Most of us have been there before. And I know I'll probably be out there again in the future.
Whether you want to believe it or not, we're all in this mess together. This mess called humanity. There are two images that describe this idea. The first is one attributed by Carl Jung, a German psychiatrist, called the Collective Unconscious. It's the idea that when humans dream we all enter the same place, we co-mingle our consciousness. That's why all cultures seem to have the same myths and fairy tales. The second image is that of the huge Aspen forest out west. Millions of aspen trees form the largest living organism in the world because their roots are all connected.
I believe God designed us humans like the aspens, all connected on some level. And by reaching out and thinking about others we can in some way connect with them. You can call it the power of prayer if you like, or just the power of life. So no matter how alone you feel, you're actually connected. You can't help it. It has nothing to do with you, your thoughts or your intentions. Whether guilty or innocent, sinner or saved, mean or kind, you're still on the grid.
So if you're reading this, please do one of two things. If you're not alone today, send out love to our brothers and sisters. If you are spending thanksgiving alone, know that this love is reaching you no matter whether you believe it or not. So be it.
God have mercy on us on this Thanksgiving day. May Your peace reach us all. Amen.
Summary
Article Name
Thanksgiving Alone? You're Not As Alone As You Think
Description
Thanksgiving alone? You're not as alone as you think. Some simple thoughts to help get through the day. We all have a roll to play.
Author
Publisher Name
Raleigh Acupuncture Associates
Publisher Logo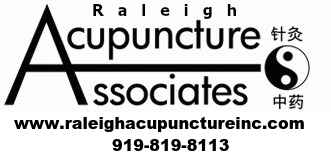 Summary
Article Name
Thanksgiving Alone? You're Not As Alone As You Think
Description
Thanksgiving alone? You're not as alone as you think. Some simple thoughts to help get through the day. We all have a roll to play.
Author
Publisher Name
Raleigh Acupuncture Associates
Publisher Logo