Patients have been using acupuncture for thousands of years. At first glance it may seem like an ancient, outdated medicine. But if you take a closer look, it's the most "relevant" medicine you can receive. Why? Because it works! Not only that, it's safe, natural and affordable. Don't wait – try acupuncture and see for yourself.
Acupuncture As Medicine Has A Long History
Acupuncture was developed 5,000 years ago in ancient China. Recent studies show that there are clear reasons why acupuncture has survived for thousands of years, and why it has become a favorite alternative medicine for patients around the globe.
Acupuncture clinics have sprung up across America, offering alternative medicine for people with a wide variety of medical problems. Extensive medical research has proven the healing benefits of acupuncture, and this has helped trigger the increase in public interest. Western medicine once questioned the legitimacy of acupuncture, but doubts have gradually subsided as the technique has proven successful in treating numerous medical problems. It is truly becoming today's medicine.
Acupuncture – Medicine For Today
Acupuncture is popular because it is good at resolving acute and chronic pain. The response for treating back, neck and hip pain is close to miraculous. Acupuncture also treats dozens of diseases and afflictions that cannot be relieved by Western medical approaches.
Jared, a 28-year-old paralegal, had acute gastric problems that doctors could not cure. He then visited our acupuncture office. "I checked with doctors after the acupuncture treatment and they said my ulcer looked fine." Jared now prefers to use our services rather than Western medicine doctors when he has health problems. We have become his primary care.
Money may be another reason people are attracted to acupuncture. Acupuncturists are far less expensive than Western doctors. And, as an additional benefit, when you come in for a treatment, you actually leave feeling better!
"I get an acupuncture treatment every time I feel stressed out, my neck acts up, or when I just feel out of sorts", says our patient Sandra. "For only $70 I feel like a whole new person, back on track, ready for the world."
Like many others, Sandra also comes for acupuncture because the treatment poses fewer risks. "When you go to Western medicine doctors, they prescribe drugs and chemicals that enter your body — but when you go for acupuncture, you get nothing but tiny needles".
Acupuncture – Not Just For Pain
People primarily use acupuncture for medical purposes, like resolving chronic back pain or migraine headaches. But more recently patients are requesting acupuncture for other conditions like weight loss, facial rejuvenation and skin care. When we treat these conditions we always treat a person's whole health, so they benefit on all levels.
Western doctors have also started recognizing acupuncture. More local doctors refer their patients to our practice. For example, we get referrals from obstetricians for infertility, morning sickness and labor induction. Pain specialists send us their difficult cases that don't respond to Western medical treatment. Psychiatrists refer their patients suffering from anxiety and depression who either do not want to take medications or who don't respond well to them.
Does Insurance Cover Acupuncture?
The answer is a qualified "Yes". Insurance is beginning to cover acupuncture. We are currently In-Network with United Healthcare and Cigna Healthcare. Unfortunately, most of their plans do not include coverage for acupuncture. But we believe this will improve over time, especially if you call your insurance companies and request the coverage.
What To Expect
We use sterile, single-use, hair thin needles. You will hardly feel them. The treatments are relaxing. Many of our patients fall asleep during their sessions. If you've been wondering about it, come on in and try acupuncture. You'll be glad you did.
Ready For More? Try Acupuncture
To learn more about our practice watch these short videos from our providers, Jinmei Xu (Jade) and Mark Molinoff.
BOOK NOW to schedule an appointment online. Or call us at 919-819-8113 and we will schedule an appointment for you. Don't wait another day. Try acupuncture.
For a list of all the conditions we treat click ALL CONDITIONS WE TREAT WITH ACUPUNCTURE.
Summary
Article Name
Try Acupuncture: The Simple Reason To Check It Out
Description
Try acupuncture: the simple reason you should check it out - it works! Better outcomes, better results, lower cost, no side effects.
Author
Publisher Name
Raleigh Acupuncture Associates
Publisher Logo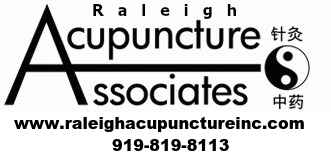 Summary
Article Name
Try Acupuncture: The Simple Reason To Check It Out
Description
Try acupuncture: the simple reason you should check it out - it works! Better outcomes, better results, lower cost, no side effects.
Author
Publisher Name
Raleigh Acupuncture Associates
Publisher Logo