It's easy to be happy when you're healthy. People who sleep well, have good bowel function and walk around pain-free will tend to have a positive attitude. This is more challenging for people struggling with health issues. Conditions like insomnia, chronic pain and anxiety are draining, making it difficult to fully embrace life. Understanding chronic illness can be difficult for healthy people. The Ten Unit Rule helps shed some light on it.
Ten Unit Rule
Imagine that everyone is given 10 units each morning. Think of them as energy units, life units, functionality units. You've got 10 of them to last you all day. It's the gas in your body's tank that keeps you going.
A healthy person doesn't need to tap into these 10 units very often. They have plenty to last them all day, with units left over at night. But someone with health issues taps into them from the moment they wake up in the morning. The 10 Unit Rule helps with understanding chronic illness.
Someone with sleep issues gets up in the morning already having used a few units. Let's say they woke up at 2am, and tossed and turned for an hour before falling back to sleep. They already used up a unit upon waking because their sleep was not ideal. No big deal, right? It's just one unit. Let's see what happens next.
It's All About The Little Things
After breakfast most people have their morning constitution – they go to the bathroom. For those who have no trouble, it's something you don't even thing about. It's just what happens every morning. For others, it's not easy.
Our friend who woke up one unit down, due to a restless sleep, also struggles with constipation. What comes easy for us is an ordeal for her. She takes medicine or supplements to help, but still struggles just to have a decent bowel movement. Two units used up right there, every single morning. Now our friend is down to 7 units, and it's not even 8am.
Mood Matters
Waking up in a good mood is something most of us take for granted. A good mood is like new tires on your car – it makes everything go smoother, and gives traction in a storm. When you suffer from anxiety, depression, OCD, excessive worry, or any number of emotional disturbances, you tax your system and use up more units.
Our friend has anxiety. She didn't ask for it. She doesn't deserve it. It's not karma getting even with her. It's due to an imbalance in her body that makes her fearful in situations where she should not be afraid. And it uses up units, a lot of them. Her mind worries about situations that we would never imagine, never need to deal with. And it costs her another 3 units.
For example, if we have a doctor's appointment next week we probably won't think about it until the night before, mostly so we can set a reminder or plan our day to make sure we get there on time. An anxious person may obsess about that appointment for an entire week, running unrealistic scenarios, developing extreme ideas and fears about what may or may not happen. They can't help it. That's where their mind goes with thoughts.
This is a key component to understanding chronic illness and how it affects people. Sick people are not weak, lazy or dumb. A sick person used to be a healthy person, oblivious to the difficulties of life. Health issues are unit eaters. It's a physical thing, a math thing. Units go down, troubles increase.
Noon Check In
So by lunch time a healthy person still has their 10 units, or 9 if they ran into trouble during the morning. Maybe they fielded a stressful telephone conversation with their mother-in-law or an embarrassing situation with a co-worker. Our friend, on the other hand, is down to 5 units, and the day is less than half over.
Other health issues that use up units include stress, perimenopause (hot flashes eat up units fast), digestive issues (IBS related symptoms like bloating, stomach pain and acid reflux), depression, chronic pain (lingering back or neck pain, hip pain, nerve pain), and autoimmune disease.
Autoimmune Disease – The Silent Unit Taker
Autoimmune conditions have sprung up in the last twenty years. They are most likely caused by an intestinal imbalance commonly referred to as "leaky gut". Also known as intestinal permeability, it is where the small intestine loses it's containment capacity. As toxic digestive matter leaks into the body, our immune system attacks. This leads to inflammation and organ damage.
Conditions caused by this autoimmune response include Type II diabetes, lupus, irritable bowel disease, fibromyalgia, Crohn's disease and Hashimoto's (a form of hypothyroidism). There are more than fifty autoimmune diseases, and they all tap our units.
Late Afternoon Crash
Health conditions like these tax your body as the day wears on. Three or four units get used up just because you have inflammation, or your body doesn't make the right hormone, or you have neck or hip pain.
Once our friend is down to 3 units, it's hard for her to function. A key to understanding chronic illness is that many people who deplete 7 or 8 units by the afternoon cannot even hold a job. They have to stay home and try to manage their day without crashing. I have patients who feel grateful if they can get out of bed before 11:00 in the morning.
Hidden Blessings
So for all of us who function well in the world, let's be grateful for our units. After treating patients for 15 years who struggle with constipation, I say a quiet prayer of thanks every morning after going to the bathroom. Same for a good night's sleep. Ditto for having a decent mood heading off to work. All these little blessings make a big difference in our quality of life.
Understanding Chronic Illness
For those who deplete units quickly, you need to plan your day carefully. If health issues are just starting to develop, make adjustments to your schedule. You can't juggle the same stress levels when you are dealing with a health issue. It's important to make accommodations as you figure out a plan for getting healthy again.
Acupuncture Helps Preserve Units
Acupuncture is all about restoring balance to the body. Illness and disease are imbalances that trigger symptoms. Constipation, insomnia, migraines are all symptoms, red flags, indicating imbalance in our bodies. Acupuncture treats at the root level, helping our bodies restore balance and health.
Sometimes acupuncture is enough to restore health. Other times it needs to work in conjunction with Western or other alternative medicine therapies to get the job done. Once a health condition is severe, acupuncture acts more to contain and manage. But unlike many medications which manage pain, acupuncture has no negative side effects.
Next Steps
Understanding chronic illness is most important for those suffering from it. You need to know what you are capable of doing in any given situation, and what you need to let go. Know your limits. And save your energy to fight to regain your health.
Acupuncture helps on a number of levels. First, it helps you gain awareness about your body and what needs to be done to regain your health and functionality. Second, it heals at the root level. This means that not only will it relieve symptoms, but it will also address the underlying causes for your health condition.
BOOK NOW to schedule an appointment online.
LEARN ABOUT THE CONDITIONS WE TREAT.
Summary
Article Name
Understanding Chronic Illness - Ten Unit Rule - Raleigh Acupuncture
Description
Understanding Chronic Illness - Ten Unit Rule - Raleigh Acupuncture. Imagine we all have 10 units of energy every day. Chronic illness taps them fast.
Author
Publisher Name
Raleigh Acupuncture Associates
Publisher Logo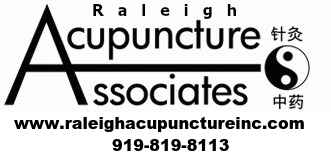 Summary
Article Name
Understanding Chronic Illness - Ten Unit Rule - Raleigh Acupuncture
Description
Understanding Chronic Illness - Ten Unit Rule - Raleigh Acupuncture. Imagine we all have 10 units of energy every day. Chronic illness taps them fast.
Author
Publisher Name
Raleigh Acupuncture Associates
Publisher Logo