Do you suffer from dizziness? Or is your dizziness more intense, with a sensation of the room spinning? If so, you probably have vertigo. This is often accompanied by nausea, headache and severe fatigue. You are not alone. These two conditions are very common. We treat them all the time with great success. Read on to learn about vertigo resolved with acupuncture.
How We Treat Vertigo
Dizziness and vertigo can be triggered by different situations. In Chinese medicine we understand these conditions as imbalances at the organ level. When you come for treatment, we first identify your imbalance that is responsible for the dizziness or vertigo. We then use a specific combination of acupuncture points to correct that imbalance.
Every acupuncture treatment is custom made for you to address your specific needs. Five different people could come in complaining of dizziness or vertigo, and their treatments would all be different. This concept of individualized treatment in Chinese medicine is very important. It differs dramatically from Western medicine's "one treatment" approach where one pill is prescribed for everyone complaining of vertigo. By customizing treatments, our patients get exactly what they need. Vertigo resolved.
Chinese Herbs and Vertigo
In certain cases, Chinese herbs are prescribed to promote faster healing. We have a full Chinese herbal pharmacy in our clinic and all of our practitioners are nationally board certified in Chinese herbal medicine.
What To Expect
The acupuncture treatments themselves are very relaxing. You will lie on a treatment table. Many of our patients are so relaxed they fall asleep during treatment. Afterwards you feel rejuvenated.
After a series of treatments (typically 4 to 7 sessions) your vertigo will be resolved. You will start feeling better after just one or two treatments.
Vertigo Resolved With Acupuncture – Next Steps
BOOK NOW to schedule an appointment online. Or call us at 919-819-8113 and we will schedule an appointment for you.
Come in for treatment if you suffer from dizziness or vertigo. These conditions are quick to resolve and the treatment is completely safe. Unlike Western medications, there are no negative side effects with acupuncture.
WATCH VIDEO DESCRIBING OUR VERTIGO TREATMENT.
READ PATIENT TESTIMONIALS ABOUT OUR VERTIGO TREATMENT.
READ THE LATEST VERTIGO ACUPUNCTURE RESEARCH.
SEE LIST OF ALL CONDITIONS WE TREAT.
Vertigo resolved with acupuncture. We love treating this condition because we get such good results. Share the benefits of Chinese medicine to resolve your dizziness and vertigo.
Summary
Article Name
Vertigo Resolved With Acupuncture - Raleigh Acupuncture
Description
Vertigo resolved with acupuncture - Raleigh Acupuncture. Naturally treats dizziness, nausea, exhaustion delivering long lasting results.
Author
Publisher Name
Raleigh Acupuncture Associates
Publisher Logo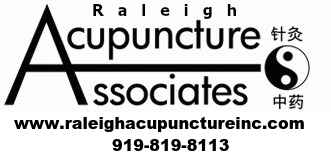 What our Clients are Saying
I came back from a trip to the Caribbean with a terrible case of vertigo and nausea.  I couldn't sleep, couldn't work, couldn't walk straight.  I had this throbbing headache all day long.  It was driving me crazy.  I tried acupuncture and in three sessions was completely cured!  I was so impressed that I had them treat my back pain next.  I only wish insurance covered the treatments.
Pat M
I was diagnosed with dizziness and put on a medicine that made me more dizzy!  My chiropractor said it was from my neck, but the adjustments didn't help.  So I tried acupuncture.  Every time I bent down I would get so dizzy that I fell over.  The doctor at Raleigh Acupuncture didn't treat my neck.  He said he was treating my organs to balance them and correct my water levels.  I don't care what he called it – it stopped my dizziness!  I can bend over now without dizziness and can function like a normal person.  They also got rid of my toe pain at the same time!
Jenn W
I had vertigo and dizziness for years.  I run my own small business and it was starting to really affect my work.  I had difficulty driving, and was starting to get nervous about getting into an accident at work.  My vertigo was like the room spinning around, and the only way to make it stop was to close my eyes and lie down.  I was also burning up hot, but never had a fever.  My cousin went to Raleigh Acupuncture so I gave it a try.  They treated me with little needles and gave me chinese herbs.  I'm not kidding, this stuff really works.  My vertigo stopped happening for the first time in years, and I even stopped feeling so hot.  I get small bouts of vertigo now and then, but usually just a single treatment gets me better. I also understand why I get vertigo and what I can do to prevent it coming on.  They were really good explaining how it worked, in a way that totally makes sense to me.  Thank you Raleigh Acupuncture.
Donna B
Summary
Article Name
Vertigo Resolved With Acupuncture - Raleigh Acupuncture
Description
Vertigo resolved with acupuncture - Raleigh Acupuncture. Naturally treats dizziness, nausea, exhaustion delivering long lasting results.
Author
Publisher Name
Raleigh Acupuncture Associates
Publisher Logo