It's so frustrating hearing about the mass shootings happening every month around the country. The problem seems impossible to overcome. Do we all carry handguns for protection? Will we end up shooting each other by mistake? A police chief I know said they don't want civilians carrying guns because, upon arrival on the scene of a shooting, the police won't know who the bad guy is. So how do we handle this situation? As Americans, we solve problems best together.
What if we pool our ideas for thorny problems like this one. The solution to the mass shootings, as well as other tough issues looming in the world today, may best be solved with leaps in technology. Let's create a brain trust of all people in the country, or even the world, to solve our greatest problems.
What To Do About All The Horse Poop
Back in the late 1800's, big cities were facing a huge problem – horse dung. Horses were the main source of transportation, and they made a great deal of poop. So much poop, in fact, that it had turned into a crisis. It was dirty, tracking on people's shoes, stinking up cities, spreading disease. Newspapers declared it a national disaster, and no one could figure out what to do about it. Then, next thing you know, the automobile was invented, and the problem was solved over night. In fact, most people today have no clue that it ever was a problem at all.
The Solution to Mass Shootings
Today, mass shootings seem an impossible problem to overcome. How can you control all of the random, crazy, copy-cat shooters out there? Arming the population seems rash. Doing nothing at all is clearly not working. What we need is a leap in technology. The problem is that the leap hasn't happened yet. We're stuck in a city filled with horse dung, with no idea about the gas powered car. We are waiting for another Henry Ford to come around, and I have no doubt such a person will eventually arise. However, what if we don't have to wait?
Solving Problems Together
By pooling our ideas, using the power of social media and the internet, we may be able to come up with solutions to thorny problems a lot faster. What if we created a website called something like www.we-solve-together.org that allowed smart people all over the country and world to brainstorm solutions.
A Crazy Idea Just Might Work
For example, here's an idea my son came up with to stop mass shootings. What if all public places installed some sort of high tech device that shot tranquilizer darts at the source of a gun shot? As soon as a round is fired, the darts zip out and subdue the killer, before they are able to do more damage. Crazy idea,right? Well, what if we post in to the website so others can see it.
Some engineer a thousand miles away sees the entry and says, "Yes, I can make that device!" She posts her idea the next day. Three thousand miles to the east a venture capitalist who lost their uncle in a mass shooting sees the plans and agrees to fund their development. And with a little luck the crazy idea actually is shown to be extremely effective. Next thing you know, the problem of mass shootings in schools and public buildings is solved.
A Solution for Global Warming
Why stop with just one overwhelming problem. Why not tackle another one – global warming. A leap in technology is definitely the way out of this thorny problem. Solar and wind power are not currently cost effective enough to retire traditional power plants. And voluntarily reducing carbon output simply won't work on a large scale. Countries will pay lip service to it, but no one will sacrifice the short-term needs of their people for the long-term interest of the planet. It's just not human nature.
But a leap in technological innovation would work. A solution like cold fusions would certainly do the trick. We create a way to make clean, cheap energy and the issue of global warming will disappear as fast as a bad movie at the box office. Why leave progress in the hands of a very small group of scientists? I am constantly amazed at the common sense brilliance of the people I interact with every day. We solve problems best together. Let's share our "out of the box" ideas and get some stuff done!
We Solve Problems Best Together
I typically don't write about social issues on this blog. Posts typically describe how acupuncture works and what it can do for different health issues. But the problems of mass shootings and global warming affect each one of us every day on a very deep level. These problems are truly bad for our health. We solve problems best together, so let's get to work and figure some things out.
Summary
Article Name
We Solve Problems Best Together - Raleigh Acupuncture
Description
We solve problems best together. Let's pool our ideas to create solutions for our most taxing issues like mass shootings and global warming.
Author
Publisher Name
Raleigh Acupuncture Associates
Publisher Logo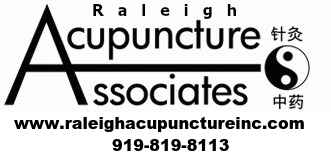 Summary
Article Name
We Solve Problems Best Together - Raleigh Acupuncture
Description
We solve problems best together. Let's pool our ideas to create solutions for our most taxing issues like mass shootings and global warming.
Author
Publisher Name
Raleigh Acupuncture Associates
Publisher Logo