Most people who have abdominal pain don't worry because the discomfort is temporary and goes away on its own. But some have persistent discomfort in the area below their belly button, and that's who needs to know about the abdomen pain acupuncture solution.
What Causes Abdominal Pain?
We have treated thousands of patients complaining of pain in their stomach or abdomen, and the causes are as varied as ice cream flavors at Baskin Robbins. A few top contenders include constipation, chronic bloating, acid reflux, gastritis, diarrhea, overeating, muscle strain, stress, IBS, and GERD. So the first thing we do when someone presents with abdominal pain is to find the root source of the problem.
Treating The Root Source
Let's say the patient has abdominal pain with stress and bloating. A modern medicine doctor would most likely diagnose them with IBS and put them on medication to manage the pain. Acupuncture practitioners look deeper into the issue, asking what is causing the stress and bloating in the first place.
A Chinese medicine pattern diagnosis called Liver Overacting On The Stomach is often responsible for causing abdominal pain. Stressful situations in our lives cause our internal energy (called Qi) to stagnate. We call this Liver Qi Stagnation. Stuck Liver Qi tends to "overact" on other organs, causing trouble. For example, stagnant Qi overacting on the lungs causes coughing, while stagnant Qi overacting on the Stomach causes bloating pain.
The abdomen pain acupuncture solution treats the root in two ways. First, it gets rid of the accumulated stress in the body by boosting liver function. It's the liver's job to keep the Qi energy flowing smoothly in the body. Second, the treatment strengthens stomach and abdomen function, making this part of the body more resilient. The result is to resolve abdomen pain.
Different Root Causes For Abdominal Pain
If the root cause were constipation due to Liver Fire, the acupuncture treatment would address that imbalance. Alternatively, if the root cause were pain and diarrhea due to Spleen Yang deficiency, treatment would focus on restoring balance to the spleen. The differential pattern diagnosis is important to establish when providing acupuncture treatment to patients. It allows us to understand and address the underlying root cause of the disease we are treating.
Stress Eating Abdominal Pain
We recently had a patient come in complaining of constant low abdominal pain and unexplained weight gain. Upon examination, the patient revealed that they were under tremendous stress due to the pandemic and their mother's decline in health. This stress caused them to start overeating for comfort, mostly sweets, and fast foods. Their abdominal pain had soon followed.
Our patient's doctor had recommended taking an SSRI medication for anxiety and depression, but they didn't want to go that route. We knew that stress was the root cause of their problem, and unfortunately, the patient had little control over their stressful situation. In other words, the outside stress was not going away any time soon. So we had to help the patient make some internal changes.
Liver Qi Stagnation
As mentioned earlier, external stressors cause the Liver Qi to stagnate. While this often results in Qi overacting on organs leading to the dysfunction, in this case, the stress was causing our patient to overeat – comfort eating. We could tell our patient to "stop comfort eating!" but that would not be realistic or helpful. Instead, we treated her liver so that the organ would do its job better circulating Qi through the body.
Our patient's acupuncture points included LV3, ST36, Li4, Li11, CV12, and PC6. We also added Si Shen Cong, GV20, and the ear point Shen Men. Four treatments later, acupuncture had completely resolved the abdominal pain. Not surprisingly, our patient was managing stress much better as well. They did not need medications, and the benefits from the treatments were long-lasting. Our patient's body remained in balance after the four treatments concluded.
Next Steps
If you struggle with abdominal pain, try the abdomen pain acupuncture solution. It's safe, natural, and relaxing. Needles are sterile, single-use, and hair-thin. You will hardly feel them.
BOOK NOW to schedule an appointment online.
Watch Video About Our Abdominal Pain Treatment.
Learn About All The Conditions We Treat.
Abdomen Pain Acupuncture Solution
Acupuncture is better than Western medication for most types of abdominal pain. Treat the root cause for long-lasting relief.
Summary
Article Name
Abdomen Pain Acupuncture Solution - Raleigh Acupuncture
Description
Abdomen pain acupuncture solution - Raleigh Acupuncture. Our natural, safe solution treats the root cause to deliver long-lasting relief.
Author
Publisher Name
Raleigh Acupuncture Associates
Publisher Logo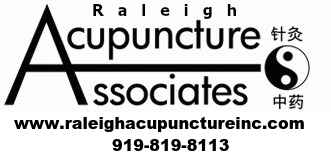 What our Clients are Saying
I developed severe abdominal pain following the stomach flu. Three rounds of antibiotics did not help. Neither did an elimination diet. Raleigh Acupuncture got rid of the pain in six treatments! Acupuncture is amazing. And so are they.
Alan J
I have always had a nervous stomach.  Some people get headaches, I get stomach aches.  It's always worse with stress and eases up on the weekends when I can relax.  I did not think of getting treatment until I stumbled on an article saying how acupuncture was excellent for treating stomach pain.  I went to Raleigh Acupuncture and described my condition.  They explained why my stomach hurt.  It totally made sense to me.  It's all about internal balance.  So they went to work on me to get my stomach balanced.  And I'm pleased to say that it worked.  I no longer have a nervous stomach and stomach pain, even in stressful situations.  I've made some changes to my diet, based on their recommendations, and took chinese herbs for a while, but don't need to take them now.  I'm convinced that I would have lived with stomach pain for the rest of my life had it not been for acupuncture.
Polly B
Summary
Article Name
Abdomen Pain Acupuncture Solution - Raleigh Acupuncture
Description
Abdomen pain acupuncture solution - Raleigh Acupuncture. Our natural, safe solution treats the root cause to deliver long-lasting relief.
Author
Publisher Name
Raleigh Acupuncture Associates
Publisher Logo