We treat many lupus patients to help manage their condition, reduce chronic symptoms, and to decrease the number of flares they have. Our patients with lupus have different symptoms, depending on how the condition affects them. Common symptoms include fatigue, hair loss, a general feeling of uneasiness and malaise, skin rashes, joint pain and arthritis, depression and anxiety. Acupuncture reduces lupus symptoms and allows patients to live a more fulfilled, normal life.
How Can Acupuncture Help Lupus Patients?
The symptoms listed above that are common for lupus patients are also fairly common for people without lupus. For example, many people suffer from joint pain and arthritis. Acupuncture has been used for centuries to help people reduce joint pain and pain related to arthritis, and it works for lupus patients just as well. The key here is to understand that while joint pain triggered by lupus may have a different Western medical explanation than joint pain triggered by common arthritis in a non-lupus patient, the treatment with acupuncture helps both patients.
Fatigue is another example. Lupus patients will often be challenged with debilitating fatigue from the way their autoimmune system overreacts. From a Chinese medicine perspective, fatigue is a "spleen" issue, regardless of the cause of the fatigue. So someone with fibromyalgia (not lupus) who is dealing with fatigue and someone with lupus dealing with fatigue have something in common. Their "spleen" function is compromised, something that is treatable with acupuncture. The triggers leading to a weakened "spleen" function differ in the two patients, but strengthening "spleen" function in both of them will dramatically reduce their fatigue.
A final example is hair loss. Lupus patients often have dramatic hair loss, or thinning of their hair. This is most disturbing for women. From the acupuncturist perspective, we are not concerned with the autoimmune mechanisms responsible for hair loss. That's the job for Western medical researchers and pharmacologists. Rather, we focus our attention on how to restore proper hair growth, something we do all the time for our female patients who have thinning hair and hair loss. Similar to the fatigue example above, we treat hair loss from a Chinese medicine approach. Hair loss always involves what we call "blood deficiency". As such, we focus our treatments on nourishing the blood with specific acupuncture points and Chinese herbs. Following these treatments hair growth returns to normal and hair is restored.
What To Expect
When lupus patients come in for treatment we identify their symptoms, diagnose the symptoms in Chinese medicine terms, and then create a treatment plan to correct the imbalances and deficiencies responsible for the issues. The treatments themselves are relaxing, as acupuncture has a sedative effect. The needles are sterile, single-use and hair thin. Many of our patients fall asleep on the table during treatment. Most everyone leaves feeling refreshed and rejuvenated.
Next Steps
Acupuncture is an excellent therapy in the treatment and management of lupus. We encourage you to call us at 919-819-8113 and see how we can help. You can also BOOK NOW online.
Acupuncture Reduces Lupus Symptoms – Resources
Learn more about our Lupus treatment in this video: RALEIGH ACUPUNCTURE LUPUS TREATMENT
Check out the LUPUS TREATMENT PAGE on our website for more information.
We treat a number of autoimmune conditions. Find out more at OTHER CONDITIONS WE TREAT.
Acupuncture reduces lupus symptoms. Try acupuncture and experience the benefits for yourself.
Summary
Article Name
Acupuncture Reduces Lupus Symptoms - Raleigh Acupuncture
Description
Acupuncture reduces lupus symptoms, boosts energy, decreases joint and muscle pain, limits the number and duration of flares.
Author
Publisher Name
Raleigh Acupuncture Associates
Publisher Logo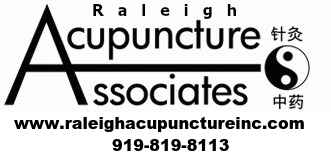 What our Clients are Saying
I was diagnosed with Lupus five years ago. In the past year I developed more fatigue and pain in my joints. My sister recommended acupuncture, so I searched online and saw that Raleigh Acupuncture treated Lupus. I've been happy with the results. I have less pain and a lot more energy. If you have lupus I recommend Raleigh Acupuncture.
Robin P
Summary
Article Name
Acupuncture Reduces Lupus Symptoms - Raleigh Acupuncture
Description
Acupuncture reduces lupus symptoms, boosts energy, decreases joint and muscle pain, limits the number and duration of flares.
Author
Publisher Name
Raleigh Acupuncture Associates
Publisher Logo