Many have heard of the beneficial effects of acupuncture for pain. Neck, back, hip, and knee pain all find powerful relief. However, people may not realize that acupuncture relieves trauma as well. A 2019 study investigated this topic and concluded that "acupuncture could be a useful tool for reducing pain and psychological symptoms related to earthquakes."
The Study
Researchers at the Medical Association of Lombard Acupuncture (Milan, Italy) studied the effects of acupuncture on victims of a 6.0 earthquake that caused nearly 300 deaths. It left 30,000 people homeless in Amatrice, Italy. The study was entitled "An Observational Study on Acupuncture for Earthquake-Related Post-Traumatic Stress Disorder."
The Problem
Traumas like earthquakes, car accidents, unexpected deaths in the family, or unanticipated sickness all take a huge toll on our health and wellbeing. Often, the very nature and circumstances of the events taking place make it difficult to seek treatment. Acupuncture is an excellent source of care at such times because it delivers deep-rooted, long-lasting results in a short amount of time. Acupuncture relieves trauma by restoring balance to the mind, body, and spirit. Trauma, by its very nature, destabilizes us. Acupuncture puts disjointed pieces back together again, safely, naturally, and quickly.
Background and Objective of Study
People subject to earthquakes often experience severe psychiatric disorders, including anxiety, depression, and post-traumatic stress disorder (PTSD). Acupuncture helps patients cope with emotional trauma following natural disasters and public health events. This study was conducted in Central Italy following a severe earthquake by measuring the effect of acupuncture on pain and psychologic symptoms in the victims.
Method of Study
The research spanned five weeks, from September to October 2016. Staff members enrolled adult survivors of the earthquake who displayed psychological symptoms and musculoskeletal pain. Acupuncturists with at least three years experience performed the treatments. The research team used a verbal, numerical scale to quantify the effect of treatment. They utilized the Wilcoxon rank-sum test to compare scores before and after acupuncture treatment.
Results
68% of the participants reported having both pain and psychologic symptoms. Following three consecutive acupuncture treatments, 54% and 61% of patients reported a dramatic reduction in psychologic and pain symptoms. Statistical analysis showed a significant difference between the scores reported before and after treatment, both for pain and psychologic symptoms. Researchers documented no negative side effects.
Conclusions
These results strongly suggest that acupuncture relieves trauma and is a useful tool for reducing physical pain and psychological symptoms related to trauma.
Acupuncture Relieves Trauma
These findings mirror our own experience at Raleigh Acupuncture. Patients who come to our clinic seeking relief from trauma, anxiety, depression, and pain experience profound relief. Treatments are safe, natural, and have no adverse side effects.
Next Steps
BOOK NOW to schedule an appointment online.
WATCH VIDEO ABOUT OUR PRACTITIONERS
LEARN ABOUT THE CONDITIONS WE TREAT.
Acupuncture Relieves Anxiety
Many life situations trigger anxiety, depression, and PTSD. Acupuncture relieves trauma and is a powerful tool that helps restore balance after a traumatic event. If you or a loved one is struggling following a tough time, give acupuncture a try. You will most likely be pleased with the results.
References
Carlo Moiraghi, Paola Poli, and Antonio Piscitelli.Medical Acupuncture.Apr 2019.116-122.http://doi.org/10.1089/acu.2018.1329
Summary
Article Name
Acupuncture Relieves Trauma - Raleigh Acupuncture
Description
Acupuncture relieves trauma - Raleigh Acupuncture. Study of earthquake victims found acupuncture relieves anxiety, depression and PTSD.
Author
Publisher Name
Raleigh Acupuncture Associates
Publisher Logo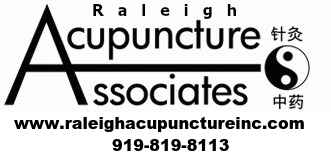 What our Clients are Saying
Acupuncture really helped my anxiety. I highly recommend Raleigh Acupuncture. Very professional, reasonably priced and focused on getting me better quickly. Thank you!
Sally T
I came in for acupuncture highly skeptical that it would be able to help me. I'm an A-type personality and very wired. I feel like I've been anxious my entire life. My wife must have been secretly researching treatments for anxiety because last month she announced that I WOULD be trying acupuncture! She did well picking the practice, as the doctors at Acupuncture Associates were top notch. They explained how acupuncture worked to deal with anxiety and then set about doing it. Well, I wouldn't be writing this letter if it didn't work. So you know the outcome. Highly satisfactory! I'm still an A-type guy, but with a fraction of the anxiety. The feelings of dread that were constantly lingering around me are gone. In it's place I feel a sense of peacefulness, albeit a wired peacefulness.
Roscoe P
Ever since we moved to Raleigh I was feeling a great deal more anxiety. It was probably a combination of factors including the stress of the move, looking for work and possibly the weather. My chest would get uncomfortably tight and my heart would race throughout the day. I had taken medications in the past but didn't want that again. Research on the web led me to Raleigh Acupuncture. They treated me for anxiety and after just one treatment I could feel the difference. I got 9 treatments and am completely better. I will continue coming because it makes me feel so good. I highly suggest acupuncture with them for the treatment of anxiety. It's much more effective than medications.
Christine B
I was feeling depressed and stressed because I didn't like my job and didn't know what to do with my life.  I started taking Lexipro but it really affected my libido so I stopped taking it.  I tried acupuncture because my husband said it helped him when he was depressed years earlier (before he met me!)  I went to Raleigh Acupuncture and started treatments.  They were really knowledgeable about Chinese medicine and explained how the body gets stuck in depression, and how the acupuncture gets the body unstuck.  They really listened to me and helped me figure stuff out.  I started feeling less depressed.  Then I actually started getting more clear about what I wanted to do with my life career-wise.  I decided to go back to school and now I'm almost done with my degree.  I haven't felt depressed at all since I was treated and I'm really excited about my life.  I'm very grateful to them for being such great healers and such a great support to me when I really needed it.
Tracy B
I had very severe depression after my son was born.  The doctors put me on medication, which helped, but I still had no motivation and felt very sad.  I tried acupuncture and it really improved my mood.  I would say that within four weeks of starting treatment I was no longer depressed.  My motivation returned, I was able to get out of bed in the morning ready to go, and I started enjoying my son for the first time.  I think the combination of medications and acupuncture worked great for me.  I appreciate the caring and skill at Raleigh Acupuncture and recommend them highly for treating depression.
Ari S
I've had generalized anxiety for years and had been managing it fairly well. But then I lost my job and the anxiety really escalated. I started getting panic attacks every day and dreaded even getting in my car to drive. My sister suggested that I try acupuncture, so I did. I went to Raleigh Acupuncture and explained my situation. They said they treated this condition all the time with excellent results. I was stressed about money too, but they had reasonable fees. They treated me with acupuncture and herbs for the next two months. I know it helped, because my unemployment situation didn't change but I stopped having panic attacks. Even my regular anxiety decreased – significantly. It's like my whole body relaxed and things didn't make me anxious as easily.
Peter T
Summary
Article Name
Acupuncture Relieves Trauma - Raleigh Acupuncture
Description
Acupuncture relieves trauma - Raleigh Acupuncture. Study of earthquake victims found acupuncture relieves anxiety, depression and PTSD.
Author
Publisher Name
Raleigh Acupuncture Associates
Publisher Logo