A lack of red blood cells causes anemia. Common symptoms include fatigue, skin pallor, shortness of breath, lightheadedness, dizziness, or a rapid heartbeat. Acupuncture resolves anemia naturally by prompting your body to build more blood. Learn about this unique process in today's blog post.
Anemia is Rare – Blood Deficiency is Common
Most people will never be diagnosed with anemia, but many will suffer from blood deficiency, which has the same symptoms. Blood deficiency is a Chinese medicine diagnosis for mild anemia, a condition your doctor will not necessarily pick up on a blood test, but one that can affect your day-to-day health. There are many causes of blood deficiency, including working too hard over an extended time, heavy menstrual bleeding, a vegetarian diet, or giving birth followed by breastfeeding.
The root cause of both anemia and blood deficiency is your body not generating enough blood. In Chinese medicine, the Spleen takes food digested by the Stomach and converts it into blood. The Heart then circulates blood throughout the body, where the blood nourishes the organs. Spleen, Stomach, or Heart Qi deficiency can all lead to blood deficiency.
Acupuncture Resolves Anemia Naturally
Treatment for blood deficiency first identifies the organs responsible for the problem. In some, it will be Spleen Qi deficiency. People will often be tired, have loose stools, and crave sweets. Their tongue will be pale, often with scallop markings on the sides, and their pulse will be weak.
Blood deficient patients with a root imbalance of Heart deficiency will often present with anxiety and fatigue, and difficulty sleeping. These are just two possible presentations. During your intake exam, we will ask you questions to identify the exact imbalance responsible for your blood deficiency. And once we make a pattern diagnosis, treatment begins to correct the imbalance and restore your health.
Treatment for Blood Deficiency
We treat anemia and blood deficiency with acupuncture and Chinese herbs. Treatments are safe and natural – needles are sterile, single-use, and hair-thin. Sessions are incredibly relaxing – many of our patients fall asleep while being treated. Activating the Qi not only prompts your body to build blood, but it also releases endorphins that feel wonderful. That's one reason why acupuncture is so useful for reducing stress. It's better than a spa treatment – you feel great and get healthy at the same time! Acupuncture resolves anemia naturally.
Case Study #1 – Postpartum Mom With Anemia
A 32-year-old woman came to our clinic exhausted and feeling dizzy throughout the day. She had given birth to a healthy baby girl five months earlier and had recently returned to work. She was still breastfeeding, and her daughter was not quite sleeping through the night. Her doctor diagnosed her with anemia and started her on iron supplements, which caused severe constipation.
We explained to her that giving birth caused her to lose a great deal of blood. Also, breast milk is considered the equivalent of blood in Chinese medicine, so she exerted energy making this nutritious food for her daughter. While iron would boost her red blood cells, acupuncture could help her build blood naturally, helping her recover more quickly.
Our patient's treatment included acupuncture points ST36, SP6, CV12, CV6, SP10, BL17, and BL20. These points helped her body recover from childbirth, restore her digestive function, and transform food into blood more efficiently. We did not prescribe herbs because she was still breastfeeding. Within six treatments, acupuncture resolved her anemia, fatigue, and dizziness.
Case Study #2 – The Anxious Vegetarian
A 43-year-old man came for his first appointment, recently diagnosed with anemia by his primary care physician. He had become vegetarian the previous year but had not spent enough time learning about proper nutrition. After discussing his diet, it was clear he was not eating the right foods to get all the protein he needed. He had long struggled with anxiety, but his feelings of overwhelm and fear had escalated in the past six months to the point he had panic attacks.
Our patient's pulse was thin, and his tongue was pale. He was feeling dizzy and had a difficult time concentrating. His Chinese medicine diagnosis was Heart and Spleen Blood deficiency. His weekly acupuncture included the following points: PC6, HT7, CV12, CV14, BL15, BL18, and BL20. We prescribed the herbal formula Gui Pi Tang, which builds Qi and Blood specifically for the Heart and Spleen.
It took eight treatments to overcome our patient's anemia and related symptoms. The combination of acupuncture and herbs helped his body generate more blood, resolving his anxiety, dizziness, and low concentration. His pulse was more robust, and his tongue was now pink, indicating sufficient blood levels.
Next Steps
Acupuncture resolves anemia naturally. If you or a loved one had been diagnosed with anemia, come in for acupuncture to boost your blood levels. And if you have not been diagnosed with anemia but are presenting with the common symptoms of blood deficiency (fatigue, dizziness, pale tongue, thin pulse), let acupuncture activate your body's blood-generating ability. An acupuncture tune-up is probably all you need to reestablish balance and get back on track.
BOOK NOW schedule an appointment online.
MEET THE PRACTITIONERS (VIDEO).
LEARN ABOUT ALL THE CONDITIONS WE TREAT.
Anemia Acupuncture Treatment
Acupuncture resolves anemia naturally and safely, in as few as four to eight treatments. Treat anemia at the root by strengthening your digestive system. Once your body is in balance, it will generate all the blood you need to feel healthy.
Summary
Article Name
Acupuncture Resolves Anemia Naturally - Raleigh Acupuncture
Description
Acupuncture resolves anemia naturally, helping your body build blood and restore health. Overcome blood deficiency safely with acupuncture.
Author
Publisher Name
Raleigh Acupuncture Associates
Publisher Logo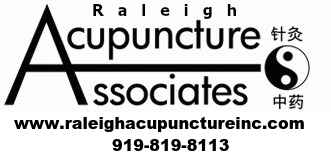 What our Clients are Saying
About six months ago I starting getting debilitating fatigue, to the point where I could not exercise and had to drag myself through the day at work.  The doctors said it must be stress, because there was nothing wrong with me.  But when I went to Raleigh Acupuncture, they said that my digestion was weak.  They said I was not getting proper energy from the food I was eating, so they treated my digestive system.  I was amazed to see my energy increase after the treatments.  Within 10 treatments I was back to my old self, exercising again and working through the day no problem.  And as a side benefit, I started losing weight.  They said this was related to my improved digestive function.  Now my friends want to go because they see my energy back and see me losing weight!
Hilary D
I am a long term patient of Raleigh Acupuncture. Prior to being under their care, I was disabled with terrible fatigue and pain all over my body. I was unable to drive, could only walk less than a block, and had numerous symptoms that mystified doctors. After countless lab work, x-rays, and MRI's, several doctors including my primary physician told me that there was nothing that could be done. According to them, it was either an illness that was undiagnosable or it was all in my head. When I came to Raleigh Acupuncture, it was a breath of fresh air. They took me very seriously and were not mystified by my condition. They assured me that my condition was treatable and manageable. They treat me with respect, dignity and care; something that I didn't receive at my primary care doctor. Thanks to their treatments I am now living a normal life. They have restored my health and taught me how to manage my condition. My family and friends can't believe how much improvement I have made. My son is grateful to have his mommy back! And I am eternally grateful to Raleigh Acupuncture! They truly have the gift of healing!
Rossina C
I came back from a trip to the Caribbean with a terrible case of vertigo and nausea.  I couldn't sleep, couldn't work, couldn't walk straight.  I had this throbbing headache all day long.  It was driving me crazy.  I tried acupuncture and in three sessions was completely cured!  I was so impressed that I had them treat my back pain next.  I only wish insurance covered the treatments.
Pat M
I was diagnosed with dizziness and put on a medicine that made me more dizzy!  My chiropractor said it was from my neck, but the adjustments didn't help.  So I tried acupuncture.  Every time I bent down I would get so dizzy that I fell over.  The doctor at Raleigh Acupuncture didn't treat my neck.  He said he was treating my organs to balance them and correct my water levels.  I don't care what he called it – it stopped my dizziness!  I can bend over now without dizziness and can function like a normal person.  They also got rid of my toe pain at the same time!
Jenn W
I had vertigo and dizziness for years.  I run my own small business and it was starting to really affect my work.  I had difficulty driving, and was starting to get nervous about getting into an accident at work.  My vertigo was like the room spinning around, and the only way to make it stop was to close my eyes and lie down.  I was also burning up hot, but never had a fever.  My cousin went to Raleigh Acupuncture so I gave it a try.  They treated me with little needles and gave me chinese herbs.  I'm not kidding, this stuff really works.  My vertigo stopped happening for the first time in years, and I even stopped feeling so hot.  I get small bouts of vertigo now and then, but usually just a single treatment gets me better. I also understand why I get vertigo and what I can do to prevent it coming on.  They were really good explaining how it worked, in a way that totally makes sense to me.  Thank you Raleigh Acupuncture.
Donna B
I still am forever in your debt for helping me through the Lymes recovery. My body pain and fatigue were overwhelming before getting acupuncture. I still tell everyone today that I am 100% positive that my recovery was a direct result of your expert care. Truly. I have very little residual effects from the disease that I can easily live with. So again,thank you not only for your amazing skills, but for the compassion and kindness that you showed me during that time.
Carol F
Summary
Article Name
Acupuncture Resolves Anemia Naturally - Raleigh Acupuncture
Description
Acupuncture resolves anemia naturally, helping your body build blood and restore health. Overcome blood deficiency safely with acupuncture.
Author
Publisher Name
Raleigh Acupuncture Associates
Publisher Logo