Anger doesn't damage health – but our response to anger often does. I listened to a great sermon yesterday entitled "The Cost of Going Off" by Pastor Robert Madu. He was a guest preacher at Elevation Church, filling in for Stephen Furtick. The pastor drove home the point that there's nothing wrong with anger. It plays an important role in our lives as a motivator, helping us realize what's truly important in our lives. We typically don't get angry about things we don't care about. Rather, the things we hold most dear set us off. So anger keeps us focused on what truly matters, which is good. The problem arises when we act out the anger in the wrong ways.
Two Anger Types
Pastor Madu said there were two personality types regarding anger – the eruptors and the stuffers. Eruptors are the folks who erupt like a volcano when they get angry – yelling, screaming, shaking, gesticulating. They have a "bad temper" and expel their angry feelings at whoever is in their path at the time. These people are not prone to getting headaches, but quite prone to giving other people headaches!
Then there are the stuffers, the ones who keep their anger inside. They are commonly passive-aggressive, letting out their anger in quiet ways – giving you the silent treatment, holding on to resentments long after a situation has passed, withdrawing their love to punish the person who supposedly hurt them. These people, stuffing their emotions, are prone to headaches, stomach aches, and worse.
Anger Doesn't Damage Health
The pastor explained that it's easy to believe anger is the problem, causing people to either act out or shut down. But anger is not the bad guy. The problem with anger is not the emotion itself but how we react to it. Anger can be a great motivator. When we see injustice, anger can motivate us to take action to change a bad situation and make it better. When we feel anger, if we can pause and think about what's happening to us at that moment, we can get free of strongholds that have kept us in damaging patterns of behavior.
To highlight the trouble with anger, Pastor Madu referenced the biblical story of Naaman, found in 2 Kings 5:1-19. Naaman was a great warrior who developed leprosy at the peak of his power. Seeking to help the great warrior, a servant girl directed him to the prophet Elisha, who said God would heal his leprosy if he dipped himself in the Jordan River seven times. But, on hearing this advice, Naaman got angry, displeased with having to submit to such a passive activity. Yet, while his outward expression was anger, his true Achilles heel was pride.
Luckily for Naaman, Elisha's servant calmed the great warrior down.
Are You An Eruptor or a Stuffer?
I am a "stuffer" on the anger continuum – I don't like open confrontation. But, unfortunately, a day does not go by that I don't get triggered about something. It could be a situation at home, at work, at my son's school, on the road, or in the news. The problem is not with my anger – but how I respond to it. I don't fool anyone when I clam up and pretend that a situation does not bother me. So why exert all that effort hiding the feeling? Instead, what would happen if I acknowledged that I was unhappy about the situation?
In contrast, my friend Pete is a classic eruptor. Every time he gets mad, he blows his top, yelling and screaming. Then, a minute later, he's fine again. The problem is that the temper tantrum distracts him from the real issue – the situation or circumstance that was important to him. The outburst is static noise, hiding the root issue of concern. What if he could hit the pause button before acting out and acknowledge the trigger. Then he could face the problem and deal with it.
What's Behind the Anger?
Both eruptors and stuffers need anger – but their habitual reactions keep the real issues in the dark. Naaman finally overcame his pride and submitted to the healing Elisha prescribed. He went to the Jordan River, took off his armor, and dipped in the waters seven times. By submitting, he opened himself up to healing. And sure enough, after the seventh dip, God healed his leprosy.
I had a friend who always got angry about the state of the world. She would read the newspapers every day online and then spend hours fuming about the stupidity of this person, that country, or a particular situation. One day, over a cup of coffee, I asked why she let the news get to her. She acknowledged that she was scared for the world. The signs of the times were distressing to her, and she believed they were getting worse with each passing year. Her anger was covering up a deep-rooted fear, one which she felt helpless to change.
Anger doesn't damage health – but our pride, fear, impatience, and insecurity certainly do. Like Naaman, learning to overcome our programmed reactions to anger will serve us well. Try this exercise – every time you get angry, try to stop yourself mid-reaction. Pause, take a deep breath, and think about why you feel angry. Then examine that underlying cause, the root issue triggering you. Allow yourself to feel "that," whatever it may be, without reacting. Then share those feelings with someone, or write them down. By capturing the emotions, you may be able to free yourself of old hurts – and that's undoubtedly good for your health!
Acupuncture Refines Anger
Acupuncture restores balance to our bodies (physical healing) and minds (emotional healing). Chinese medicine practitioners identify imbalances at the organ level by asking specific questions about the person's health, feeling their pulse, and examining their tongue. As Sherlock Holmes collected subtle clues to solve a crime, the acupuncturists evaluate symptoms to reveal underlying imbalances responsible for disease. Then, armed with this information, we create a treatment plan to restore balance.
When a patient comes for treatment displaying signs of intense anger, our treatment does not seek to suppress the anger. Instead, we initiate healing that enables the patient to "get in touch" with the sources of that anger. In many cases, this includes shining a light on repressed feelings of fear, insecurity, and unworthiness. These emotions are often relegated to the far side of our unconscious mind because they are too painful to acknowledge. This healing process does not require talking about the hurt – treatments work at the physical level. Afterward, patients can move beyond their anger response and address the underlying root issues.
Next Steps
If you or a loved one struggles with anger, check out the sermon. There's a link in the first paragraph of this blog post. You also may want to try acupuncture and experience the emotional healing it delivers.
BOOK NOW to schedule an appointment online.
Meet the Practitioners (Video).
Learn about all the conditions we treat.
Focus Keyphrase: Anger Doesn't Damage Health
Summary
Article Name
Anger Doesn't Damage Health - Raleigh Acupuncture
Description
Anger doesn't damage health - but our responses to it often do. Today's blog post examines how to respond to anger in a healthy way.
Author
Publisher Name
Raleigh Acupuncture Associates
Publisher Logo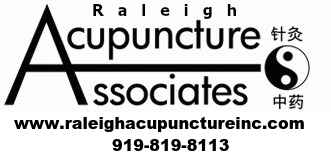 What our Clients are Saying
I was feeling depressed and stressed because I didn't like my job and didn't know what to do with my life.  I started taking Lexipro but it really affected my libido so I stopped taking it.  I tried acupuncture because my husband said it helped him when he was depressed years earlier (before he met me!)  I went to Raleigh Acupuncture and started treatments.  They were really knowledgeable about Chinese medicine and explained how the body gets stuck in depression, and how the acupuncture gets the body unstuck.  They really listened to me and helped me figure stuff out.  I started feeling less depressed.  Then I actually started getting more clear about what I wanted to do with my life career-wise.  I decided to go back to school and now I'm almost done with my degree.  I haven't felt depressed at all since I was treated and I'm really excited about my life.  I'm very grateful to them for being such great healers and such a great support to me when I really needed it.
Tracy B
Thank you for your gentle healing spirit. May God bless you as you help others in the healing methods of acupuncture.. My sessions for stress relief were very helpful. In gratitude.
Susie W
I just started acupuncture and I can really see the benefits. I've done massages and all the Western style treatments but this is amazing! It relaxes me in ways I didn't know could happen and I feel immediate results. I would recommend acupuncture as a treatment. The doctor was great in my initial meeting more thorough than my regular doctor. Highly recommend this!
Lynn S
Summary
Article Name
Anger Doesn't Damage Health - Raleigh Acupuncture
Description
Anger doesn't damage health - but our responses to it often do. Today's blog post examines how to respond to anger in a healthy way.
Author
Publisher Name
Raleigh Acupuncture Associates
Publisher Logo