We see it every day in our acupuncture clinic – people suffering from anxiety, depression, insomnia, stress, panic, and fear. The current anxiety depression pandemic has been brought on by Covid-19, sheltering in place and isolation from family and friends. Even the basic way we connect, looking at each other's faces, has been stripped away from us by mask mandates. In these troubled emotional times, acupuncture can help. This ancient treatment lifts the spirit and calms fears more powerfully than any drug or medication. Today's blog post examines how acupuncture addresses emotional health conditions.
Anxiety And The Heart
Chinese medicine recognizes anxiety as an imbalance of the heart organ. Heart Qi or Yin deficiency triggers most anxious feelings, leading to the classic symptoms of apprehension, shortness of breath, racing heart, and tightening chest. Anxiety often leads to difficulty sleeping – anxious thoughts keep us up at night, not allowing us to settle down and rest. Fatigue the next day makes us even more vulnerable to anxiety, and the condition starts to spiral out of control.
Acupuncture nourishes the heart, alleviating anxiety, restoring sleep, and calming your thoughts. There are five different underlying pattern imbalances responsible for anxiety, and our first job when treating a new patient is to determine which imbalance they have. Treatment then focuses on restoring balance, which alleviates the condition.
This past year we have seen a tremendous increase in the number of patients presenting with anxiety. Typically their doctors have offered them medications, which often don't help and cause unwanted side effects. Acupuncture helps a majority of our patients feel better within the first three treatments. The world's stress causes imbalance leading to anxiety, and acupuncture helps restore that balance, naturally relieving the tension.
Depression And The Liver
The current anxiety depression pandemic has also caused an enormous wave of depression to hit our shores. For some, depression is brought on by trauma – getting sick, losing a loved one to Covid, or losing a job. For others, the daily stress of living in isolation, feeling overwhelmed with working from home while managing your children's education, or worrying about finances has pushed people over the edge. Classic feelings of depression include lack of motivation, despair, hopelessness, and self-judgment.
Acupuncture tackles depression head-on by strengthening our liver function. Chinese medicine holds the liver responsible for most cases of depression, as the liver's job is to circulate Qi energy in our bodies. When Qi becomes stagnant, we feel stuck, which leads to the classic feelings associated with depression. Our strategy is to "move the Qi," and in so doing, we regain the ability to manage our lives, get out of bed in the morning, and deal with daily challenges.
Again, our clinic has been overwhelmed with patients struggling with depression this past year. Yet, despite this onslaught, acupuncture has been able to lift spirits, motivate those feeling overwhelmed, and help people feel like they have a fighting chance to lead a happy life – despite their circumstances.
Overthinking And The Spleen
The current anxiety depression pandemic also strikes the "thinkers" out there, those who have powerful minds and can understand things at a deep level. Thinkers typically thrive in the world. They are researchers, engineers, professors, writers, and pastors whose insight helps us understand the world. But as with many gifts, deep thinkers are susceptible to overthinking. And living through challenging times causes them to get into a spiral of overthinking that can be just as debilitating as anxiety or depression.
The root of overthinking is an imbalance of the Spleen organ. And by strengthening the spleen with acupuncture and Chinese herbs, overthinkers can return to their normal state. Overthinking can lead to a host of symptoms, including worry, stress, and insomnia. This condition can tax our health and reduce our immune function. In other words, it's not healthy to overthink. We've been spending a lot of time in the clinic helping strengthen people's spleen function to ease our deep thinking patients' burden.
The Current Anxiety Depression Pandemic
Covid-19 is a world pandemic that has induced a simultaneous anxiety depression pandemic. Acupuncture is a powerful tool to help people manage this emotional burden, and in the process, keep their immune system functioning well. Happy emotions lead to a robust immune system.
Next Steps
Book Now To Schedule An Appointment Online.
Watch Video About Our Anxiety and Depression Treatments.
Learn About All The Conditions We Treat.
Healing Emotional Wounds During Covid-19
The anxiety depression pandemic afflicting the world right now is real and taking a huge toll on so many of us. Acupuncture offers a natural solution to combat this challenge.
Summary
Article Name
The Current Anxiety Depression Pandemic Among Us
Description
The current anxiety depression pandemic among us is taking a toll on our health and wellbeing. Acupuncture can ease this emotional burden.
Author
Publisher Name
Raleigh Acupuncture Associates
Publisher Logo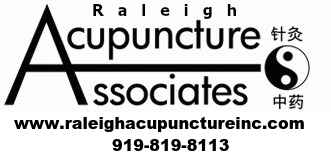 What our Clients are Saying
Acupuncture really helped my anxiety. I highly recommend Raleigh Acupuncture. Very professional, reasonably priced and focused on getting me better quickly. Thank you!
Sally T
I came in for acupuncture highly skeptical that it would be able to help me. I'm an A-type personality and very wired. I feel like I've been anxious my entire life. My wife must have been secretly researching treatments for anxiety because last month she announced that I WOULD be trying acupuncture! She did well picking the practice, as the doctors at Acupuncture Associates were top notch. They explained how acupuncture worked to deal with anxiety and then set about doing it. Well, I wouldn't be writing this letter if it didn't work. So you know the outcome. Highly satisfactory! I'm still an A-type guy, but with a fraction of the anxiety. The feelings of dread that were constantly lingering around me are gone. In it's place I feel a sense of peacefulness, albeit a wired peacefulness.
Roscoe P
Ever since we moved to Raleigh I was feeling a great deal more anxiety. It was probably a combination of factors including the stress of the move, looking for work and possibly the weather. My chest would get uncomfortably tight and my heart would race throughout the day. I had taken medications in the past but didn't want that again. Research on the web led me to Raleigh Acupuncture. They treated me for anxiety and after just one treatment I could feel the difference. I got 9 treatments and am completely better. I will continue coming because it makes me feel so good. I highly suggest acupuncture with them for the treatment of anxiety. It's much more effective than medications.
Christine B
I was feeling depressed and stressed because I didn't like my job and didn't know what to do with my life.  I started taking Lexipro but it really affected my libido so I stopped taking it.  I tried acupuncture because my husband said it helped him when he was depressed years earlier (before he met me!)  I went to Raleigh Acupuncture and started treatments.  They were really knowledgeable about Chinese medicine and explained how the body gets stuck in depression, and how the acupuncture gets the body unstuck.  They really listened to me and helped me figure stuff out.  I started feeling less depressed.  Then I actually started getting more clear about what I wanted to do with my life career-wise.  I decided to go back to school and now I'm almost done with my degree.  I haven't felt depressed at all since I was treated and I'm really excited about my life.  I'm very grateful to them for being such great healers and such a great support to me when I really needed it.
Tracy B
I had very severe depression after my son was born.  The doctors put me on medication, which helped, but I still had no motivation and felt very sad.  I tried acupuncture and it really improved my mood.  I would say that within four weeks of starting treatment I was no longer depressed.  My motivation returned, I was able to get out of bed in the morning ready to go, and I started enjoying my son for the first time.  I think the combination of medications and acupuncture worked great for me.  I appreciate the caring and skill at Raleigh Acupuncture and recommend them highly for treating depression.
Ari S
I've had generalized anxiety for years and had been managing it fairly well. But then I lost my job and the anxiety really escalated. I started getting panic attacks every day and dreaded even getting in my car to drive. My sister suggested that I try acupuncture, so I did. I went to Raleigh Acupuncture and explained my situation. They said they treated this condition all the time with excellent results. I was stressed about money too, but they had reasonable fees. They treated me with acupuncture and herbs for the next two months. I know it helped, because my unemployment situation didn't change but I stopped having panic attacks. Even my regular anxiety decreased – significantly. It's like my whole body relaxed and things didn't make me anxious as easily.
Peter T
Summary
Article Name
The Current Anxiety Depression Pandemic Among Us
Description
The current anxiety depression pandemic among us is taking a toll on our health and wellbeing. Acupuncture can ease this emotional burden.
Author
Publisher Name
Raleigh Acupuncture Associates
Publisher Logo